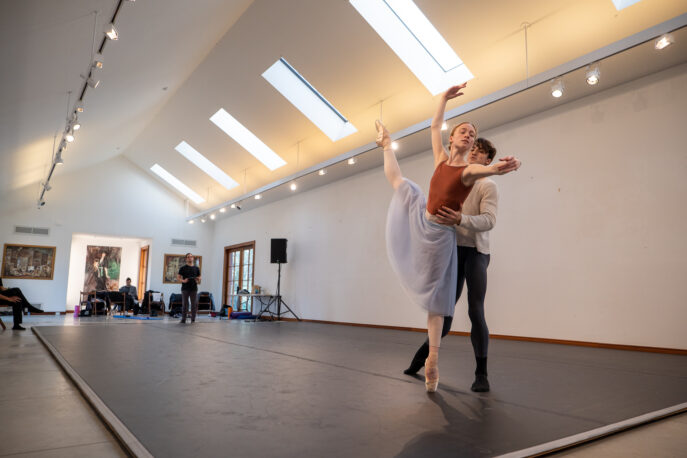 Daniel Vlcek & Tom Kotik
October 22 – November 21
Multi-media artists Daniel Vlcek and Tom Kotik join Guild Hall as the final 2022 Guild Hall William P. Rayner Artists-in-Residence. During their residency, Vlcek and Kotik will continue their exploration of creating art that visualizes sound and music. The duo recently installed Double Transmutation, a multi-media installation featuring visual synthesizers that translate video images into musical notes, at Pragovka Gallery in Prague. Vlcek and Kotik will expand this installation while in-residence, with a specific interest in combining live performance with their concepts of visualizing sound through video and electronics.
Throughout the residency, Vlcek and Kotik will collaborate with several locally based artists, share their work with Guild Hall members, and meet with their Guild Hall Academy of the Arts Mentor, Laurie Anderson. 
---
The Guild Hall William P. Rayner Artist-in-Residence program offers artist collectives the time & space to research, experiment, and develop new ideas and projects. Artists are provided with creative mentorships and administrative support, a commissioning fee, living space, and a purpose-built studio on an exclusive property.
Throughout several 2-4 weeklong residencies, residents connect with accomplished artists, community leaders, and philanthropists at weekly salon dinners. They receive mentorship from select members of the Guild Hall Academy of the Arts and professional staff, while visiting artist studios, cultural centers, and the natural landscape of the Hamptons. The program culminates with a presentation of works-in-process for either an invited or public audience. Invited audiences consist of artists, community leaders, philanthropists, and industry professionals with the intention of raising support and potential transfer of work to other institutions. The presentation can take the shape of a curated exhibition, performance, recital, outdoor installation, reading, lecture, or other format.
Residents are invited to the program by a committee of celebrated artists, creative professionals, members of Guild Hall's Academy of the Arts, and Senior Leadership. Past selection committee members have included composer Carter Burwell, artist Eric Fischl, architectural writer Paul Goldberger, photographer Ralph Gibson, theatre-maker Stephen Hamilton, science writer Dava Sobel, director/choreographer Susan Stroman, creative writer Frederic Tuten, artist Carrie Mae Weems, and poet Phil Schultz.
2022 ARTISTS-IN-RESIDENCE
Jose Sebastian & Hamptons Dance Project
January 9-23 and August 7-21
Catherine Galasso and City of Wom_n
March 2-20
Holland Andrews and Shayne Case
July 10-July 27
Daniel Vlcek & Tom Kotik
October 22-November 19
OBJECTIVE
The Guild Hall William P. Rayner Artist-in-Residence program aims to support artist collectives in their creative development through providing dedicated time for experimentation, professional support and connection, a commissioning fee, and a public platform for testing new work.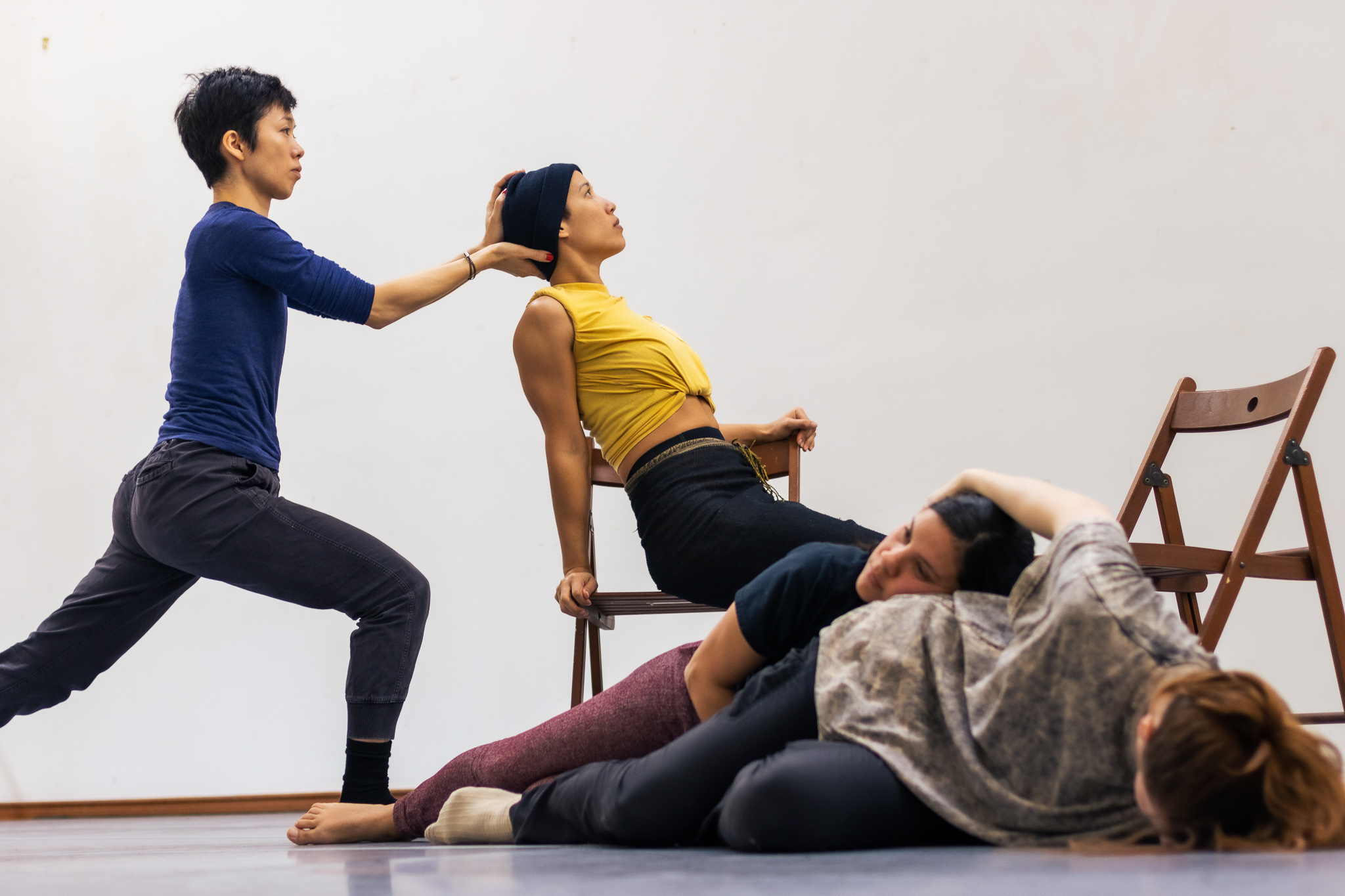 About William P. Rayner
FREQUENTLY ASKED QUESTIONS
Click Here to learn more about our past Artist-in-Residence programs.
PROGRAM SPONSORS
Principal Sponsor: Kathy Rayner in memory of her husband, Billy Rayner
Learning & Public Engagement programming is supported by The Patti Kenner Arts Education Fellowship, The Hearthland Foundation, Stephen Meringoff, Susan and Stephen Scherr, and funding from the Lewis B. and Dorothy Cullman Endowment Fund, and The Melville Straus Family Endowment.
ARTISTS-IN-RESIDENCE