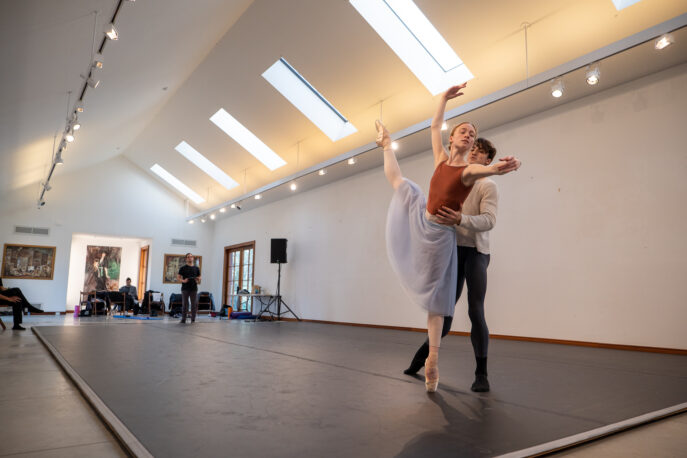 The Guild Hall William P. Rayner Artist-in-Residence offers artist collectives the time & space to research, experiment, and develop new ideas and projects. Artists are provided with creative mentorships and administrative support, a commissioning fee, living space, and a purpose-built studio on an exclusive property.
Throughout several 2-4 weeklong residencies, residents connect with accomplished artists, community leaders, and philanthropists at weekly salon dinners. They receive mentorship from select members of the Guild Hall Academy of the Arts and professional staff, while visiting artist studios, cultural centers, and the natural landscape of the Hamptons.
The program culminates with a presentation of works-in-process for either an invited or public audience. Invited audience consists of artists, community leaders, philanthropists, and industry professionals with the intention of raising support and potential transfer of work to other institutions. The presentation can take the shape of a curated exhibition, performance, recital, outdoor installation, reading, lecture, or other format.
Residents are invited to the program by a committee of celebrated artists, creative professionals, members of Guild Hall's Academy of the Arts, and Senior Leadership. Past selection committee members have included composer Carter Burwell, artist Eric Fischl, architectural critic Paul Goldberger, photographer Ralph Gibson, theatre-maker Stephen Hamilton, science writer Dava Sobel, director/choreographer Susan Stroman, creative writer Frederic Tuten, artist Carrie Mae Weems, and poet Phil Schultz.
OBJECTIVE
The Guild Hall William P. Rayner Artist-in-Residence program aims to support artist collectives in their creative development through providing dedicated time for experimentation, professional support and connection, a commissioning fee, and a public platform for testing new work.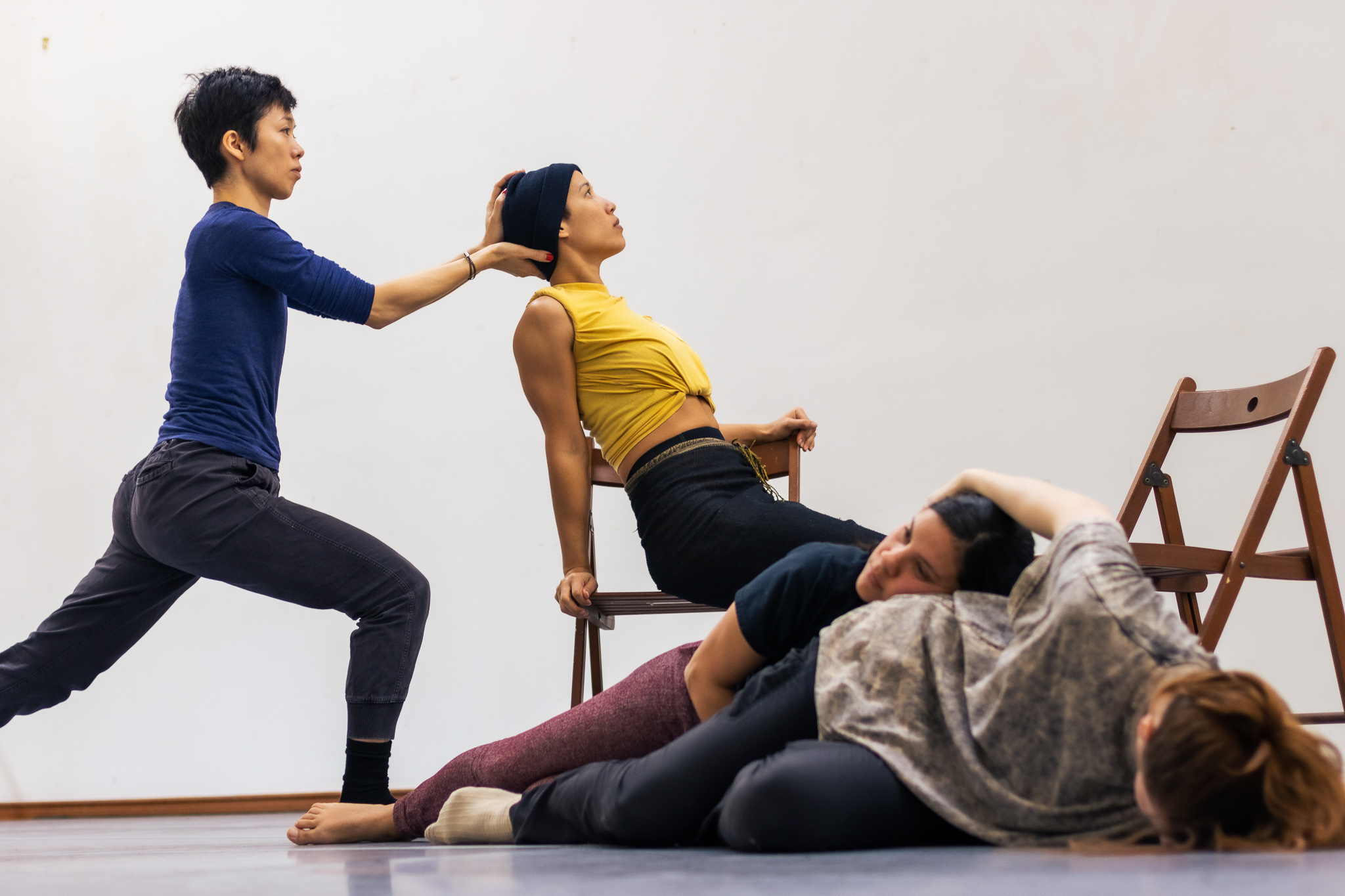 CURRENT ARTISTS-IN-RESIDENCE
CATHERINE GALASSO & CITY OF WOM_N
City of Wom_n is a dance work that reclaims New York City's Sheroes, interrogating how histories are written and the criteria for who is remembered. Manifesting as five distinct shows tailored to each of the five boroughs, the project utilizes the NYC subway system as a base to construct a series of loose portraits of the women who lived, worked, made names for themselves in this city from the 17th to the 20th century. The piece draws on memoirs, poetry, and interviews by a wide range of luminaries, from Congresswoman Shirley Chisholm to prima ballerina Maria Tallchief, bearded sideshow performer Lady Olga, to LES poet Diane Burns, and celebrity-transwoman Christine Jorgensen, to channel individual subjects in their own words.
A multidisciplinary, intergenerational and ethnically diverse group of female-identifying artists make up the cast and creative team. Each performer will embody multiple characters, engaging in first-person storytelling, as well as abstract image-making. The cast & creative team include: Catherine Galasso (director), Sheryl Sutton (Dramaturg & Performer), and Performer/Co-creators: Martita Abril (Performer & Co-Creator), Toni Carlson (Performer & Co-Creator), Indah Mariana (Performer & Co-Creator), and Saora Tsukada (Performer & Co-Creator).
Throughout their Guild Hall William P. Rayner Artist-in-Residency, the creative team will continue their work and explorations of City of Wom_n through daily rehearsals, workshops/roundtables with Guild Hall's Teen Arts Council, and a showcase of work to an invited audience of Guild Hall's high-level members. In addition, Catherine Galasso will meet several times with noted Art Historian, Curator, and member of Guild Hall's Academy of the Arts, RoseLee Goldberg.
ABOUT GUILD HALL
Guild Hall, one of the first multidisciplinary centers in the country to combine a museum, theater, and education space under one roof, was established in 1931 as a gathering place for community where an appreciation for the arts would serve to encourage greater civic participation. For nearly nine decades, Guild Hall has embraced this open-minded vision and provided a welcoming environment for the public to engage with art exhibitions, performances, and educational offerings. Art and artists have long been the engine of Guild Hall's activities and the institution continues to find innovative ways to support creativity in everyone.
About William P. Rayner
FREQUENTLY ASKED QUESTIONS
Click Here to learn more about our past Artist-in-Residence programs.
PROGRAM SPONSORS
Principal Sponsor: Kathy Rayner in memory of her husband, Billy Rayner
Learning & Public Engagement programming is supported by The Patti Kenner Arts Education Fellowship, The Hearthland Foundation, Stephen Meringoff, Susan and Stephen Scherr, and funding from the Lewis B. and Dorothy Cullman Endowment Fund, and The Melville Straus Family Endowment
ARTISTS-IN-RESIDENCE