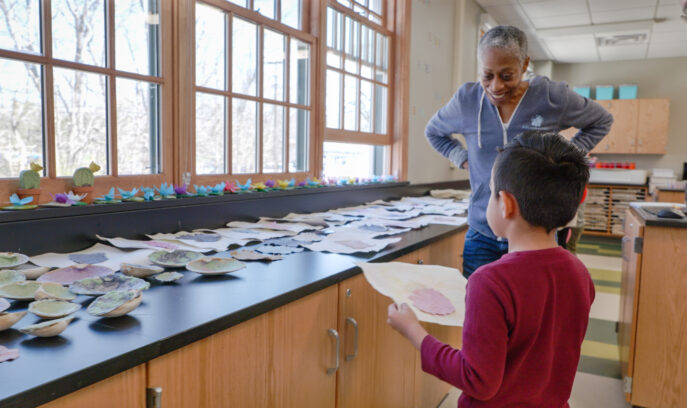 The Guild Hall Student Art Festival (SAF) is a beloved tradition that encourages and celebrates the artistic achievement and imagination of students, Kindergarten to Grade 12, on the South Fork of Long Island. Platforming student art from Bridgehampton to Montauk, this festival includes a monthlong Museum exhibition of student work, expertly curated and installed by Guild Hall staff, performances in our John Drew Theater, and several public programs and events.
Over the past three years, Guild Hall has made significant advancements to the SAF. Through close collaboration with schoolteachers and local based-artists, we explore an annual theme, partner each participating school with local based-artists, produce an exhibition of new works, and link the tenets of creative production to civic participation.
 2024 STUDENT ART FESTIVAL: ECO V EGO
Student Art Festival: Eco v Ego explores our symbiotic relationship with nature. Led by landscape designer and guest Thought-Leader, Edwina von Gal,  the Student Art Festival (SAF): Eco v Ego asks students, school teachers, and artists to delve into topics such as Needs/Survival: Shelter, Food, Water; Infrastructure & Growth; Anthropomorphism & Symbolism; and Biophilia, through the practice of art, design, horticulture, and performance.
Core to the Festival is the SAF Guest Artist Program (SAF AIR). Throughout the 2022-23 school year, 23 artists will work within all 14 participating schools to research, experiment, and produce new works to be exhibited and performed in January and February 2024.
PROGRAM SPONSORS
Student Art Festival 2024: Eco V. Ego / The Student Art Festival Artist-in-Residence Program:   
Lead Sponsors: The Hearthland Foundation, and Milton and Sally Avery Arts Foundation  
Co-Lead: Lynn & Bruce Surry and Neda Young  
Additional Support: Nina Gillman 
The 2024 Student Art Festival is supported in part by the National Endowment for the Arts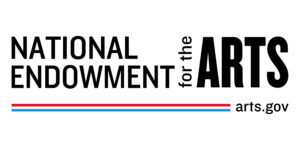 Guild Hall's

Learning

+

New Works

program

s are made possible by

the New York State Council on the Arts with the support of the Office of the Governor and the New York State Legislature

.

Additional

major

support

comes

from

The Patti Kenner Arts Education Fellowship

,

the Lewis B. and Dorothy Cullman Endowment Fund, and The Melville Straus Family Endowment

.