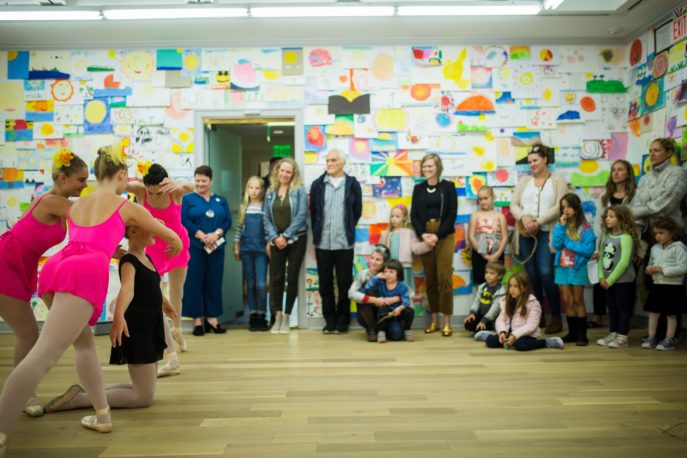 Guild Hall, one of the first multidisciplinary centers in the county to combine a museum, theater, and education space under one roof, was established in 1931 as a gathering place for community where an appreciation for the arts would serve to encourage greater civic participation. For nearly nine decades, Guild Hall has embraced this open-minded vision and provided a welcoming environment for the public to engage with art exhibitions, performances, and educational offerings. Art and artists have long been the engine of Guild Hall's activities and the institution continues to find innovative ways to inspire creativity in everyone. 
Through programming that uses our exhibits, theater roster, and rich artistic history, Guild Hall Education strives to create experiences for all our communities to think like an artist: to see and respect a world of various colors and shapes, to experiment with harmony and dissonance, and to value process over product. This means that while a focus on technique, play, and history are foregrounded, problem solving, media literacy, communication, collaboration, design, and critical thinking are the underlying goals of all our initiatives. 
PROGRAM SPONSORS
All Education Programming supported by The Patti Kenner Arts Education Fellowship and Lucy and Steven Cookson, with additional funding by Kate W. Cassidy Foundation, Lewis B. and Dorothy Cullman Endowment Fund, The Melville Straus Family Endowment, and Catherine Freudenberg Traykovski – The Freudenberg Arts Foundation.