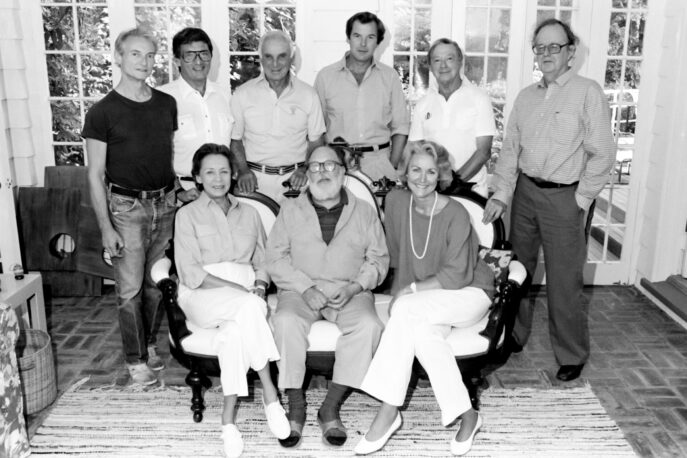 In 1985, in recognition of the abundance of visual, literary, and performing artists in the Hamptons, Guild Hall's Board of Trustees initiated an awards program and honored local luminaries Kurt Vonnegut, Willem de Kooning, and Alan Alda. The following year, the Guild Hall Academy of the Arts was founded by Roy Lichtenstein, Frank Perry, Joseph F. Cullman, III, Peter Jennings, Sydney Gruson, Wilfred Sheed, Elaine Steinbeck, Henry Geldzahler, and Sherrye P. Henry as an association of talented artists and arts professionals who have an affiliation with Guild Hall.
Today, the Academy, presided over by President Eric Fischl, is a truly incredible assemblage of internationally recognized artists who are ardent advocates of Guild Hall's mission. The Academy's 250 members are resources of talent for our programs and for mentoring younger artists in the community, with the intention of extending the legacy of the region as one of the country's most storied art colonies.
Past Academy Presidents have included Broadway producer Roy Furman and television executive Ed Bleier. Today's President, painter Eric Fischl, put forth his vision of supporting the next generation of artists by helping to establish the Guild House Artist-in-Residence program for which Academy members serve as nominators and mentors.
Each March, the Annual Academy of the Arts Awards Dinner continues the founding tradition of recognizing lifetime achievement by artists, creative professionals, and individuals who passionately support the arts in our community.
Mission + Procedures
Members
Lifetime Achievement Honorees