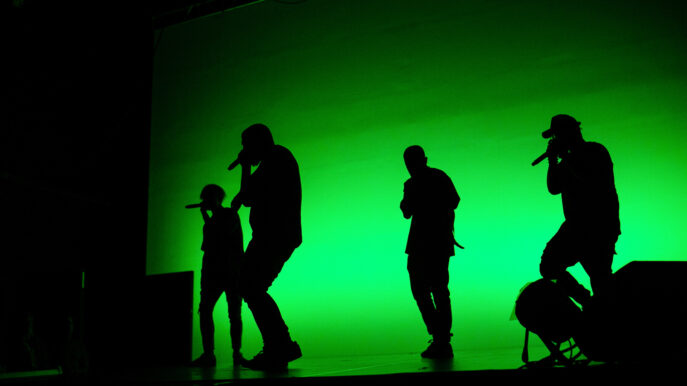 Guild Hall has selected The Beatbox House as 2023 Guild Hall William P. Rayner Artist-in-Residence. Based out of New York City, The Beatbox House is a collective of World Champion Beatboxers.  Hailing from different regions of the country, The Beatbox House is comprised of five core members Gene Shinozaki, Kenny Urban, NaPoM, Amit and Chris Celiz. Each artist is a soloist, educator, and musician.
The Beatbox House comes to the William P. Rayner Artist-in-Residence through an ongoing partnership with Works & Process. While in-residence, the collective will begin work on a new piece, rebranding the art of Beatboxing as a new form of music and pushing the boundaries of what's possible with the human voice. They were last seen at Guild Hall as part of The Missing Element; an immersive dance-theater piece exploring the universal elements of earth, wind, fire, water, and space in collaboration with leading street dancers representing Krumping, FlexN, and Breakdancing.
To support their time in-residence, The Beatbox House will receive creative feedback and guidance from Guild Hall staff members and trusted collaborators. Additionally, the company will be immersed in the creative community of the Hamptons through various salon dinners, pop-up performances, and engagement with students from the Bridgehampton Childcare & Recreation Center.