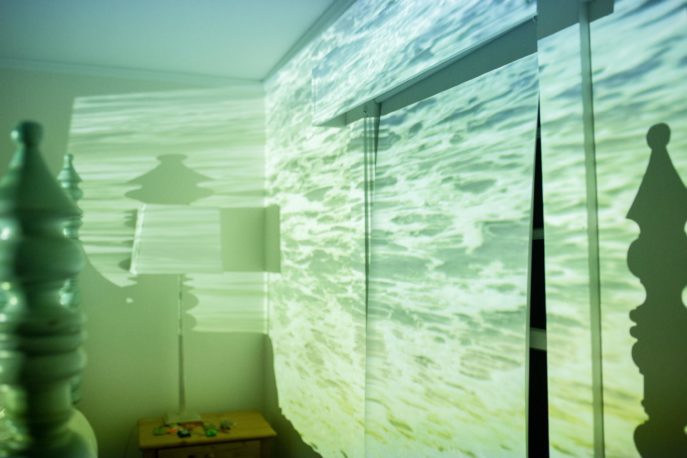 Established in 2016, Guild Hall's Artist-in-Residence (AIR) program offers early or mid-career artists the time and space to focus on their own artistic practice. Provided with free living space in our 19th Century Guild House and paid stipend, AIR allows artists the opportunity to actively research, creatively experiment, and continuously develop new ideas/concepts, all while exploring the historic artist colony of East Hampton.  
In addition to a focus on individual practice and inquiry, residents will have the opportunity to connect with celebrated artists and civic leaders at weekly salon dinners, meet with select members of our Academy of the Arts and/or Artistic Staff, and share their work with the community through invited school trips/visits and public discussions. 
The program culminates with an informal sharing of work collected and produced throughout the residency at Guild House to an invited audience of local artists, civic leaders, and Guild Hall staff/board. The form of the sharing is devised and decided by the residents, and can take the shape of individual exhibits/staged environments, readings, performances, works-in-progress or a more collaborative group show. 
OBJECTIVE
Through individual study and experimentation, professional support, and various points of community engagement, AIR aims to support residents in new artistic discoveries while continuing the rich creative tradition of the East End. 
Applications for our Artists-in-Residence program are now closed for this season and will open again in Fall 2020.
FREQUENTLY ASKED QUESTIONS
Program Sponsors
Principal Sponsor: Lucy and Steven Cookson 
Lead Sponsors: Christina and Alan MacDonald, Katharine Rayner, and Neda Young.
Co-Sponsors: Bobbie Braun-The Neuwirth Foundation, Diamonstein-Spielvogel Foundation/Barbaralee Diamonstein-Spielvogel, Eric Fischl, Judith Hope, The Michaels Family Foundation, Milton and Sally Avery Arts Foundation, Lynn and Bruce Surry, Jane Wesman and Donald Savelson
Additional Support: Marjorie and Robert Emden, Nina Gillman, Elena Prohaska Glinn, Lee Gruzen, Margery and Sheldon Harnick, Mary Heilmann, Linda and Morton Janklow, Bonnie Lautenberg, and Julie and Nick Sakellariadis
In-Kind Gifts: Amagansett Wine and Spirits, Ben Krupinski Builder, the East Hampton Library, and the YMCA.
The Guild House Artist-in-Residence (AIR) Program is supported in part by the National Endowment for the Arts.