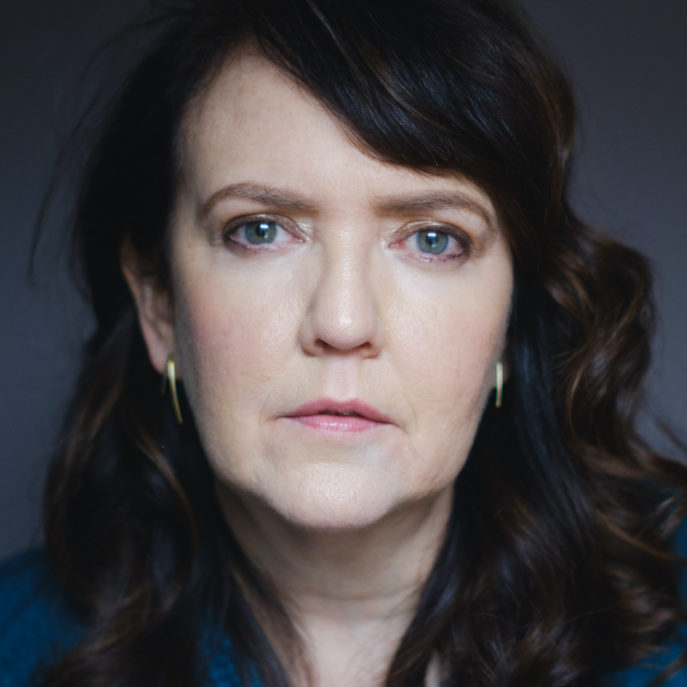 Jackson, in collaboration with Steven Padla, New Neighborhood, Dan Butler and DMNDR, recently produced Filibustered and Unfiltered: America Reads the Mueller Report, the first 24-hour reading of the entire [redacted] Mueller Report in Queens, NY, which inspired more than a dozen other events across the country in the following weeks and months. Featured everywhere from the Los Angeles Times ("a live-theater summer sensation!") to Breitbart News ("two thumbs down" and "the single most boring and pointless way to waste your time!"), the tidal wave of public readings reached its apex when it was name-checked in Congress during Robert Mueller's nationally televised public testimony.  
Jackson's directing work includes: Wendy MacLeod's Slow Food (Dorset Theatre); Power of Sail by Paul Grellong (Warehouse Theatre); Chekhov's The Seagull (Juilliard); Kleptocracy by Kenneth Lin (Arena Stage); Woman In Mind by Alan Ayckbourn and August: Osage County (REP); Transfers by Lucy Thurber (New York Stage & Film and MCC, off-Broadway Alliance Best New Play Award); Christina Anderson's the ripple, the wave that carried me home (Ground Floor Berkeley Rep); Lover Beloved by Suzanne Vega and Duncan Sheik (Alley Theatre); Mat Smart's Kill Local (La Jolla Playhouse); Chekhov's Three Sisters (Studio Theatre / New Neighborhood); Shakespeare's Much Ado adapted with Ken Lin (Cal Shakes); These Paper Bullets! by Rolin Jones with music by Billie Joe Armstrong (New Neighborhood, Atlantic, Geffen, Yale Rep – Critics Pick Time Out NY, Best Production and Adaptation LA Sage Awards, Time Out Los Angeles, Connecticut Critics Circle Award Best Production and Best Director); 3C by David Adjmi and Thurber's Where We're Born (Rattlestick); Elevada by Sheila Callaghan (Yale Rep); Thurber's The Insurgents (Labyrinth Theatre Company); Thurber's Scarcity and Jones' The Jammer (Atlantic); A Little Journey by Rachel Crothers (Mint – Drama Desk nomination Outstanding Revival of a Play); Jones' The Intelligent Design of Jenny Chow (Atlantic and Yale Rep, Connecticut Critics Circle Award Outstanding Production of a Play).  
Jackson's upcoming projects include Lucy Thurber's Transfers with Audible; the new musical Sabina by Willy Holtzman, Louise Beach and Darrah Cloud (Portland Stage); Swimmers by Rachel Bonds (Yale School of Drama); Partnership by Elizabeth Baker (Mint Theater Company). 
Jackson is the Director of Artistic Programming for Dan Butler and Richard Waterhouse's Fuller Road Artist Retreat in VT and, with Steven Padla, is co-Producing Artistic Director of New Neighborhood. The mission of New Neighborhood is to amplify the experiences of its fellow American citizens through the creation of Live Actions, socially interactive theatrical events that change and grow as audience members contribute their own unique voices and diverse perspectives to the conversation.
Teaching: Williams, Yale, New School, Columbia, Fordham, ESPA. 
MFA Directing Yale School of Drama. BFA Acting University of the Arts.
Artist-in-Residence (Fall 2020)