Guitar Masters:
"Music for Lens & Guitar" and "Can't Stand Losing You, Surviving the Police"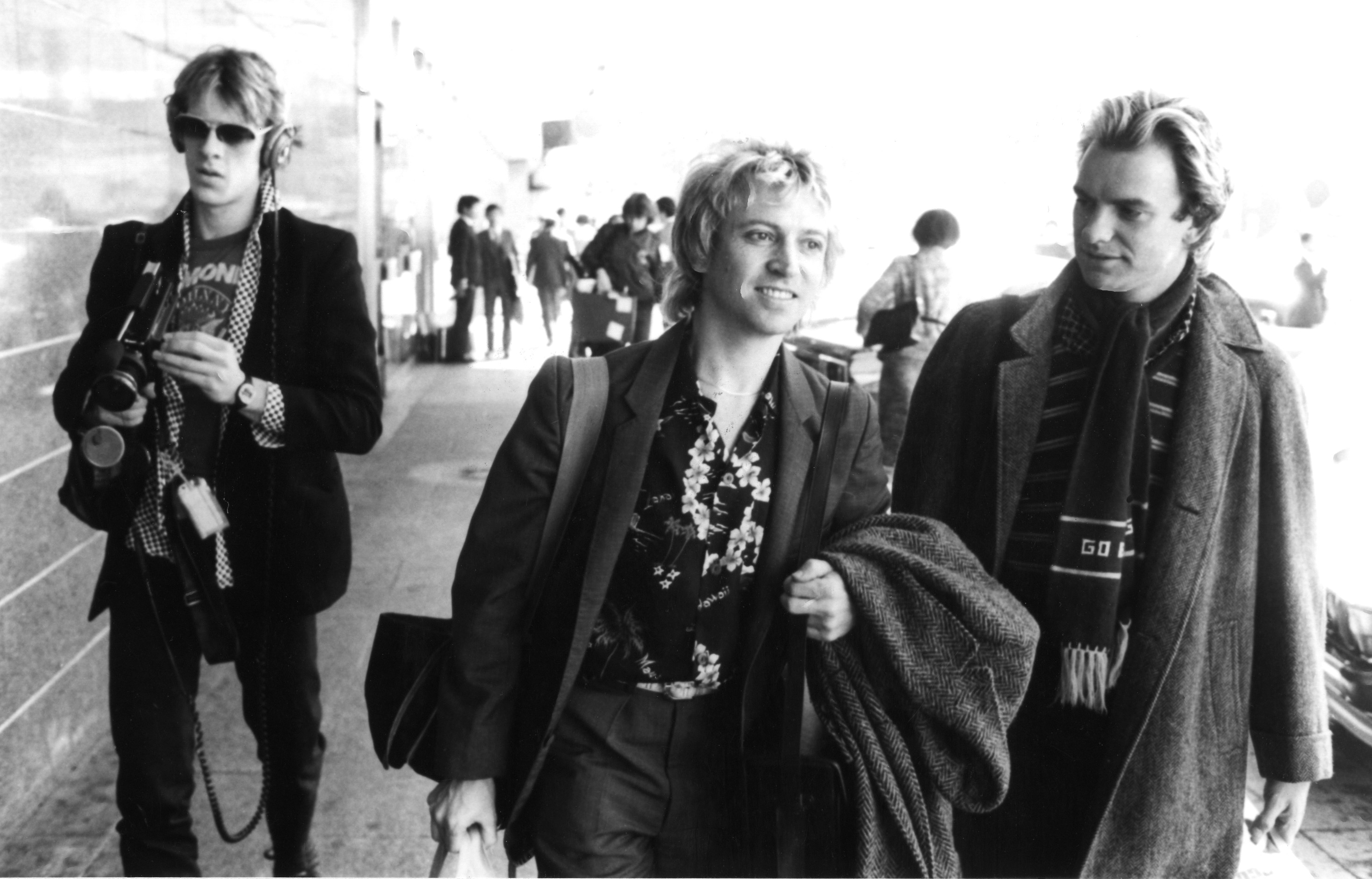 Overview
Andy Summers
Can't Stand Losing You: Surviving the Police       
Directed and Edited by Andy Grieve, 2012, Color Digital, 1 hour 19 minutes.
This documentary is based on the acclaimed memoir One Train Later by renowned guitarist Andy Summers and follows his musical journey, from the early days in the London music scene to his chance encounter with drummer Copeland and bassist Sting and the formation of the net-punk trio, The Police in 1977. From struggling musician to international 'Rock God' in two years, Summers' camera captured the rollercoaster ride to fame and the Faustian trade-off between unprecedented success in the MTV era with love and creative freedom. Utilizing rare archival footage and insights from the guitarist's side of the stage, Can't Stand Losing You: Surviving The Police brings together past and present as the band members reunite, two decades later, for a massive world tour. The film starts as Summers' prepares for the band's highly anticipated 2007 reunion tour, recalling the 1983 Shea Stadium concert the marked the end in what Rolling Stone Magazine cites as one of the Top 10 Messiest Band Breakups.
Preceded by the short film:
Ralph Gibson
Music for Lens & Guitar 
Directed by and Music by Ralph Gibson, 2017, Color Digital, 3 minutes
A three minute short digital music and image exploration by renowned photographer Ralph Gibson. Experience his unique black and white vision of the nude form and his evocative music compositions.
---
Celebrating the artistry of the guitar with some of the music world's finest talents, Guild Hall introduces the first annual Guitar Masters festival. This three-day gathering is a celebration of music, summer, and exceptional musicianship, and features concerts, documentary films, and book signings.
The festival will take place from Thursday, July 5 through Saturday, July 7 and features performances by Andy Summers, Ralph Gibson, G.E. Smith, Richard Thompson, Teddy Thompson, David Broza, Badi Assad, and Brandon Ross; documentary films curated by director Mary Jane Marcasiano; a talk by Ken Parker, and book signing with Galadrielle Allman.
All Access Passes
All access passes for the full festival are $1,000 and include VIP seating and access to the catered VIP Lounge to all programs July 5-7, a launch party at a private home with a renowned guitarist, and entry to win a limited-edition Fender G.E. Smith Telecaster Guitar.
FILM SCREENINGS
Thursday, July 5 at 4pm
Can't Stand Losing You: Surviving the Police
Preceded by the short film: Music for Lens & Guitar
Tickets $14 ($12 for Members)
View Details    Buy Tickets

Friday, July 6 at 4pm
Badi (Presented in partnership with Cinema Tropical)
Preceded by the short film: History of the Electric Guitar
Tickets $14 ($12 for Members)
View Details    Buy Tickets 


Saturday, July 7 at 4pm
East Jerusalem / West Jerusalem
Tickets $14 ($12 for Members)
View Details    Buy Tickets 

CONCERTS
Thursday, July 5 at 8pm
Andy Summers and Ralph Gibson
Tickets $85–$200 ($80–$195 for Members)
View Details    Buy Tickets

Friday, July 6 at 8pm
G.E. Smith's PORTRAITS with Richard Thompson and Teddy Thompson
Tickets from $55–$150 GH ($53–$145 for Members)
View Details    Buy Tickets 


Saturday, July 7 at 8pm
David Broza
Badi Assad
Brandon Ross
Tickets $50–$150 ($45–$145 for Members)
View Details    Buy Tickets 

GUITAR TALK
Saturday, July 7 at 10:30am
Ken Parker, The Art of Guitar Making &
Galadrielle Allman, Please Be With Me: a Song for my Father, Duane Allman
Tickets $15 ($13 for Members)
View Details    Buy Tickets
Event Sponsors
Sponsored in part through the generosity of Michele and Marty Cohen, with additional sponsorship from Steve and Laura Riggio, James Schainuck, Suffolk County, Available Light New York and Green Mirror Corporation.
Media Sponsors: The Purist and WEHM. Media Partner: Rolling Stone.
VIP Lounge sponsored by Montauk Brewing Company, Fleurs de Prairie, Casa Dragones, Lamberti Prosecco from Frederick Wildman & Sons, and Food & Company. Design and décor donated by Julia Grayson of Grayson De Vere. Media & VIP Lounge Sponsors:
Become a Sponsor