Guitar Masters
G.E. Smith's PORTRAITS with Richard Thompson and Teddy Thompson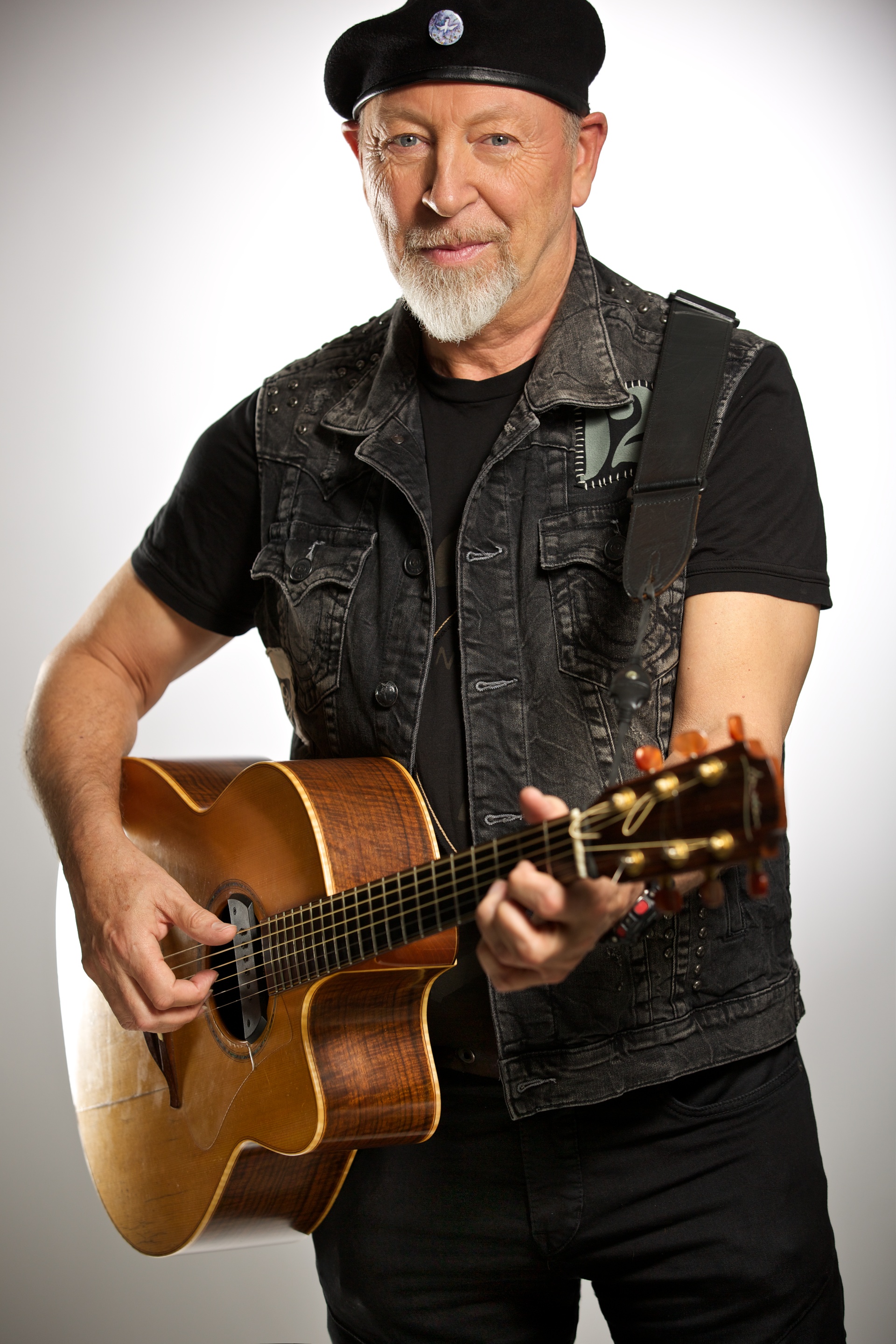 Overview
Legendary guitarist G.E. Smith is joined by Richard Thompson, called "the best electric guitarist since Hendrix" by The Los Angeles Times, and his acclaimed singer/songwriter son, Teddy Thompson.
---
Celebrating the artistry of the guitar with some of the music world's finest talents, Guild Hall introduces the first annual Guitar Masters festival. This three-day gathering is a celebration of music, summer, and exceptional musicianship, and features concerts, documentary films, and book signings.
The festival will take place from Thursday, July 5 through Saturday, July 7 and features performances by Andy Summers, Ralph Gibson, G.E. Smith, Richard Thompson, Teddy Thompson, David Broza, Badi Assad, and Brandon Ross; documentary films curated by director Mary Jane Marcasiano; a talk by Ken Parker, and book signing with Galadrielle Allman.
All Access Passes
All access passes for the full festival are $1,000 and include VIP seating and access to the catered VIP Lounge to all programs July 5-7, a launch party at a private home with a renowned guitarist, and entry to win a limited-edition Fender G.E. Smith Telecaster Guitar.
FILM SCREENINGS
Thursday, July 5 at 4pm
Can't Stand Losing You: Surviving the Police
Preceded by the short film: Music for Lens & Guitar
Tickets $14 ($12 for Members)
View Details    Buy Tickets

Friday, July 6 at 4pm
Badi (Presented in partnership with Cinema Tropical)
Preceded by the short film: History of the Electric Guitar
Tickets $14 ($12 for Members)
View Details    Buy Tickets 


Saturday, July 7 at 4pm
East Jerusalem / West Jerusalem
Tickets $14 ($12 for Members)
View Details    Buy Tickets 

CONCERTS
Thursday, July 5 at 8pm
Andy Summers and Ralph Gibson
Tickets $85–$200 ($80–$195 for Members)
View Details    Buy Tickets

Friday, July 6 at 8pm
G.E. Smith's PORTRAITS with Richard Thompson and Teddy Thompson
Tickets from $55–$150 GH ($53–$145 for Members)
View Details    Buy Tickets 


Saturday, July 7 at 8pm
David Broza
Badi Assad
Brandon Ross
Tickets $50–$150 ($45–$145 for Members)
View Details    Buy Tickets 

GUITAR TALK
Saturday, July 7 at 10:30am
Ken Parker, The Art of Guitar Making &
Galadrielle Allman, Please Be With Me: a Song for my Father, Duane Allman
Tickets $15 ($13 for Members)
View Details    Buy Tickets
Richard Thompson

"THE FINEST ROCK SONGWRITER AFTER DYLAN AND THE BEST ELECTRIC GUITARIST SINCE HENDRIX." - LOS ANGELES TIMES Named by Rolling Stone Magazine as one of the Top 20 Guitarists of All Time, Richard Thompson is also one of the world's most critically acclaimed and prolific songwriters. He has received Lifetime Achievement Awards for Songwriting on both sides of the Atlantic - from the Americana Music Association in Nashville to Britain's BBC Awards as well as the prestigious Ivor Novello. In 2011, Thompson received an OBE (Order of the British Empire) personally bestowed upon him by Queen Elizabeth II at Buckingham Palace. In the USA Thompson has been nominated at the Americanas for both "Artist of the Year" and "Song of the Year".  HIs recently released CD, Still was produced  by Wilco's Jeff Tweedy which reached #6 in the UK charts (just ahead of Taylor Swift)! Having co-founded the groundbreaking group Fairport Convention as a teenager in the 60's, Richard Thompson and his mates virtually invented British Folk Rock.  By the age of 21 he left Fairport to pursue his own career, followed by a decade long musical partnership with his then-wife Linda, to over 30 years as a highly successful solo artist who tours both solo acoustic and with his electric trio. A wide range of musicians have recorded Thompson's songs including Robert Plant, Elvis Costello, REM, Del McCoury, Bonnie Raitt, Patty Lovelace, Los Lobos, Tom Jones, David Byrne, Don Henley, Robert Earl Keen and many others. Thompson's massive body of work includes over 40 albums, many Grammy nominations, as well as numerous soundtracks, including Werner Hertzog's Grizzy Man. As an in-demand live performer, the past two years saw Richard Thompson headlining dates around the world as well as co-headlining shows with Emmylou Harris & Rodney Crowell as well as the Americanarama Tour  with Bob Dylan, Wilco, and My Morning Jacket - which culminated with Dylan himself performing RT's classic song "'1952 Vincent Black Lightning". Thompson's genre defying mastery of both acoustic and electric guitar along with dizzying energy and onstage wit continue to earn Richard Thompson massive new fans and a place as one of the most distinctive virtuosos in Folk Rock history. "Genius appears early. Legends are earned. But history's greatest never stand on their laurels. This is the artistic arc for Richard Thompson!"

Teddy Thompson

Teddy Thompson is an acclaimed singer-songwriter with a career that has consistently garnered critical praise. NPR proclaims that he's "the musical equivalent of an arrow to the heart," while The New York Times calls his work "beautifully finessed." Teddy released his first, self titled album in 2000.

Thompson toured as part of Rosanne Cash's band before signing with Verve and releasing his much lauded 2006 sophomore album Separate Ways, which demonstrated how much his songwriting, performing and record-making skills had evolved since his debut. It was followed in 2007 by Up Front & Down Low, a collection of personally charged readings of classic American country songs that demonstrated Thompson's increased assurance as a performer and interpreter. In 2008, Thompson released the upbeat and highly acclaimed, A Piece of What You Need, which was declared "one of this year's best" by The Guardian and debuted at #9 in the UK's pop charts.. A fifth studio effort, Bella, was released February 2011 to much acclaim and led to touring the world with Elton John among other things.

In 2014 Thompson gathered his musical clan to release Family, one of the folk records of the year which garnered a multi page, in depth piece from The New York Times magazine. Read the article here.

In 2016 Teddy released Little Windows, a record of original duets with singer Kelly Jones. The album was recorded live to tape and features an all star band of backing musicians. Teddy also produced Dori Freeman's debut album which was hailed by The New York Times as one of the year's best. Read the article here.

2017 saw the release of the long awaited Shelby Lynn & Allsion Moorer duets record produced by Thompson, Not Dark Yet.

Teddy is producing for other artists and continuing work on his own next record.
Event Sponsors
Sponsored in part through the generosity of Michele and Marty Cohen, with additional sponsorship from Steve and Laura Riggio, James Schainuck, Suffolk County, Available Light New York and Green Mirror Corporation.
Media Sponsors: The Purist and WEHM. Media Partner: Rolling Stone.
VIP Lounge sponsored by Montauk Brewing Company, Fleurs de Prairie, Casa Dragones, Lamberti Prosecco from Frederick Wildman & Sons, and Food & Company. Design and décor donated by Julia Grayson of Grayson De Vere. Media & VIP Lounge Sponsors:
Become a Sponsor