Guitar Masters:
"History of Electric Guitar" and "Badi"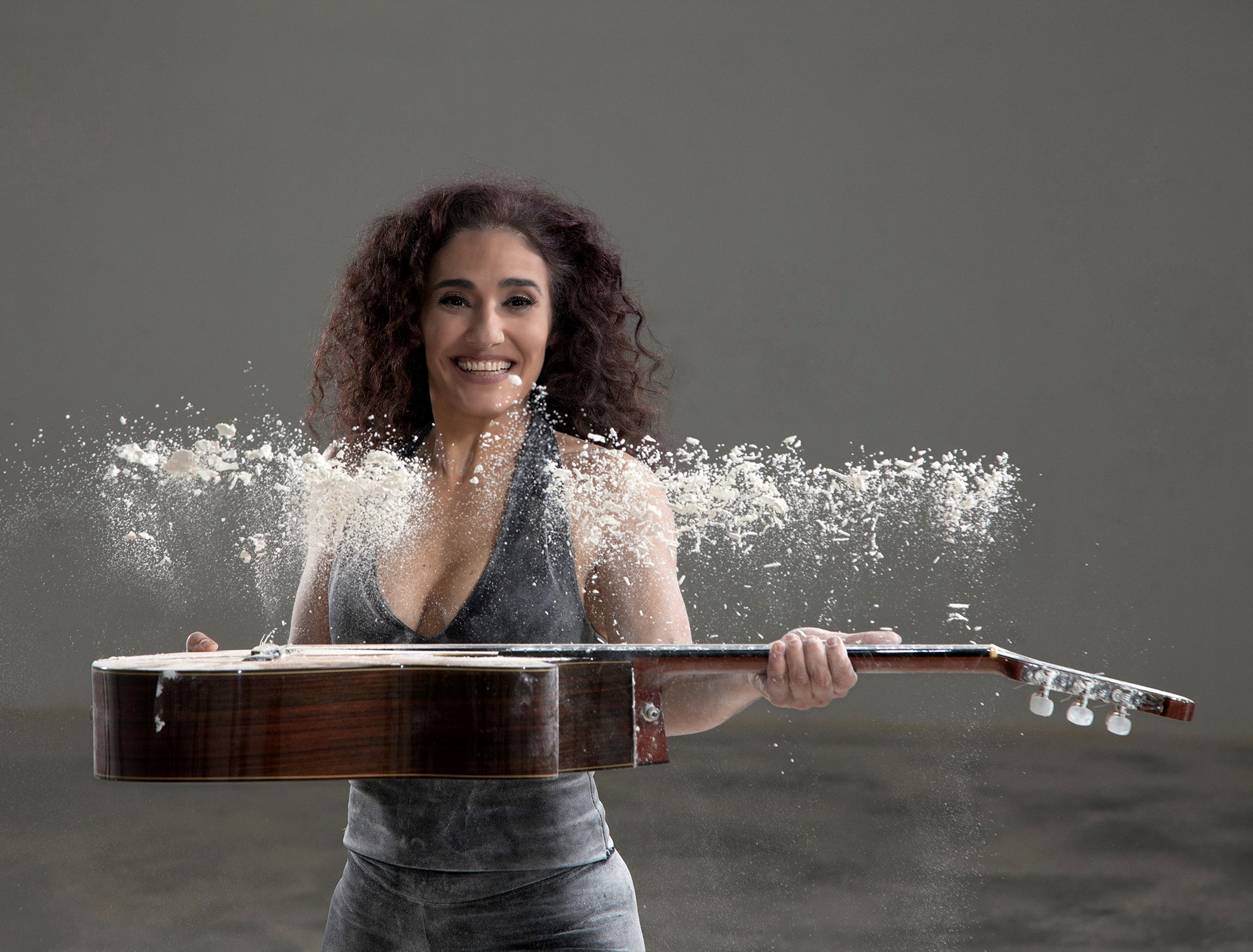 Overview
History of Electric Guitar
G.E. Smith performs the history of the electric guitar, from steel to squeal, in just one song!  (5 minutes 16 seconds)
From the Smithsonian Channel program ELECTRIFIED:THE GUITAR REVOLUTION
Badi
Directed by Edu Felistoque, 85 min, 2017, Portuguese with English Subtitles
The documentary Badi observes the personal trajectory and the international career of singer, guitarist, and composer Badi Assad. From classical to pop, the film follows Badi and her guitar as they move through the global music scene, facing challenges and her own creative boundaries, with lightness – including the pressures of belonging to a family of virtuoso musicians. Guest appearances by the Assad brothers, Larry Coryell, Toquinho, Naná Vasconcelos, Seu Jorge, and other great names of Brazilian and International music.
Celebrating the artistry of the guitar with some of the music world's finest talents, Guild Hall introduces the first annual Guitar Masters festival. This three-day gathering is a celebration of music, summer, and exceptional musicianship, and features concerts, documentary films, and book signings.
The festival will take place from Thursday, July 5 through Saturday, July 7 and features performances by Andy Summers, Ralph Gibson, G.E. Smith, Richard Thompson, Teddy Thompson, David Broza, Badi Assad, and Brandon Ross; documentary films curated by director Mary Jane Marcasiano; a talk by Ken Parker, and book signing with Galadrielle Allman.
All Access Passes
All access passes for the full festival are $1,000 and include VIP seating and access to the catered VIP Lounge to all programs July 5-7, a launch party at a private home with a renowned guitarist, and entry to win a limited-edition Fender G.E. Smith Telecaster Guitar.
FILM SCREENINGS
Thursday, July 5 at 4pm
Can't Stand Losing You: Surviving the Police
Preceded by the short film: Music for Lens & Guitar
Tickets $14 ($12 for Members)
View Details    Buy Tickets

Friday, July 6 at 4pm
Badi (Presented in partnership with Cinema Tropical)
Preceded by the short film: History of the Electric Guitar
Tickets $14 ($12 for Members)
View Details    Buy Tickets 


Saturday, July 7 at 4pm
East Jerusalem / West Jerusalem
Tickets $14 ($12 for Members)
View Details    Buy Tickets 

CONCERTS
Thursday, July 5 at 8pm
Andy Summers and Ralph Gibson
Tickets $85–$200 ($80–$195 for Members)
View Details    Buy Tickets

Friday, July 6 at 8pm
G.E. Smith's PORTRAITS with Richard Thompson and Teddy Thompson
Tickets from $55–$150 GH ($53–$145 for Members)
View Details    Buy Tickets 


Saturday, July 7 at 8pm
David Broza
Badi Assad
Brandon Ross
Tickets $50–$150 ($45–$145 for Members)
View Details    Buy Tickets 

GUITAR TALK
Saturday, July 7 at 10:30am
Ken Parker, The Art of Guitar Making &
Galadrielle Allman, Please Be With Me: a Song for my Father, Duane Allman
Tickets $15 ($13 for Members)
View Details    Buy Tickets
Event Sponsors
Co-presented with Cinema Tropical' s MUSIC+FILM: Brazil which is sponsored by the Consulate General of Brazil in New York with additional sponsorship from Helio Campos and Bossa Nova Magazine. Sponsored in part through the generosity of Michele and Marty Cohen, with additional sponsorship from Steve and Laura Riggio, James Schainuck, Suffolk County, Available Light New York and Green Mirror Corporation.
Media Sponsors: The Purist and WEHM. Media Partner: Rolling Stone.
VIP Lounge sponsored by Montauk Brewing Company, Fleurs de Prairie, Casa Dragones, Lamberti Prosecco from Frederick Wildman & Sons, and Food & Company. Design and décor donated by Julia Grayson of Grayson De Vere. Media & VIP Lounge Sponsors:
Become a Sponsor