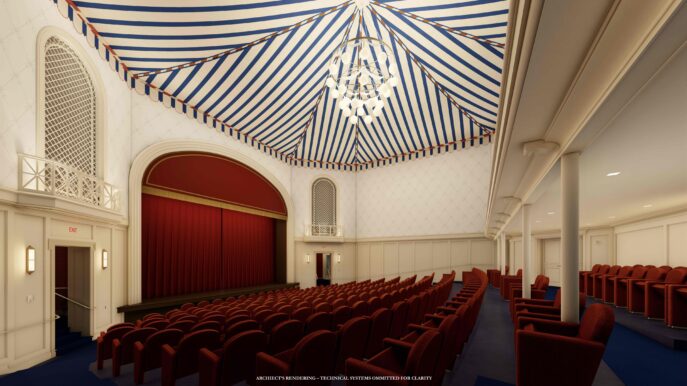 Click HERE to choose your seats!
Be the first to have your name on the seats in Guild Hall's beautifully renovated theater. The new seating plan is arranged to capture prime orchestra positions, enhance sight lines, add greater row-to-row depth, and broader and more plush chairs. For a gift of $5,000 per seat, your name, the name of your organization or business, or a name in tribute will be placed on the back of the seat and remain in place for the life of the current seating configuration.
Theater Design Team:
Peter Pennoyer Architects
Auerbach Pollock Friedlander 
Akustiks
Click HERE if you would like to learn about other naming opportunities or contribute to the Capital Campaign. Questions? Email Chief Philanthropy Officer Kristin Eberstadt at keberstadt@guildhall.org.
Guild Hall is a tax-exempt 501c(3) organization and your donation is deductible as defined by IRS regulations.