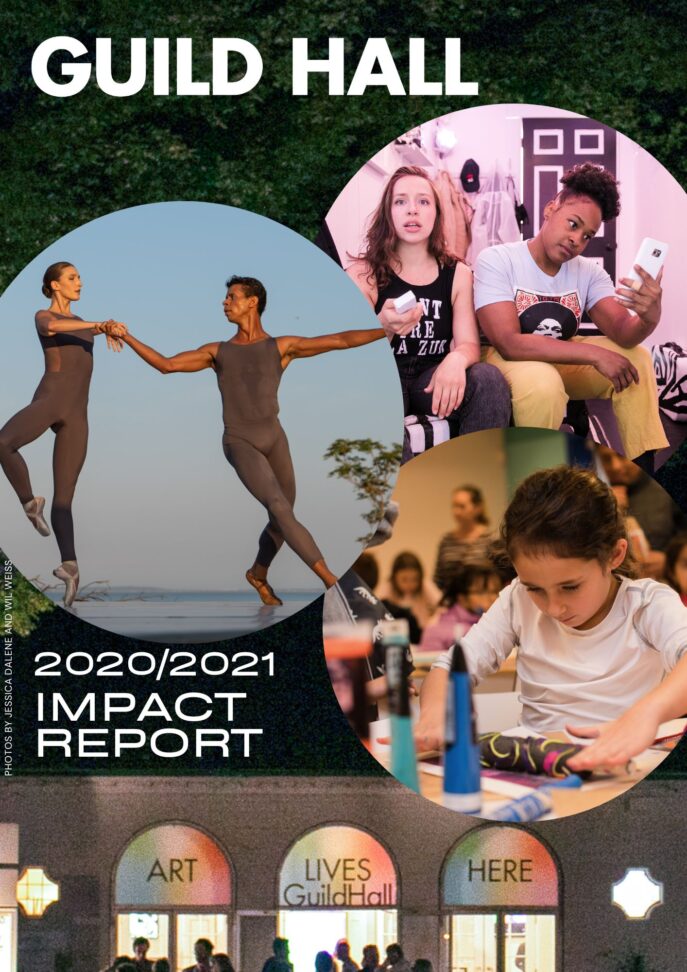 A NOTE FROM THE EXECUTIVE DIRECTOR
2020/2021
Thank you to our artists, trustees, staff, and patrons for seeing us through a most unusual period of accelerated evolution. From 2020 to 2021, we saw the growth of our streaming and hybrid programming, partnerships with a broad range of cultural institutions, an expanded residency for community artists-in-residence and collectives, and more resources devoted to learning and public engagement. We channeled the bulk of our artist and performer fees to creative professionals in our community and learned new ways to make things happen regardless of the hurdles. This is the definition of creativity.
We have taken the lessons learned from the pandemic and begun to envision Guild Hall as an interdisciplinary institution for the 21st century. To do this, we have assembled a team of leading designers to imagine a facility that can accommodate and even exceed the expectations of artists and audiences today and tomorrow.
Thank you to all who have supported Guild Hall despite the challenges faced by the world and in our individual lives. Together, we emerge at the close of 2021 as a more vital institution with a vision that will carry us creatively and boldly into the future.

Andrea Grover
Executive Director