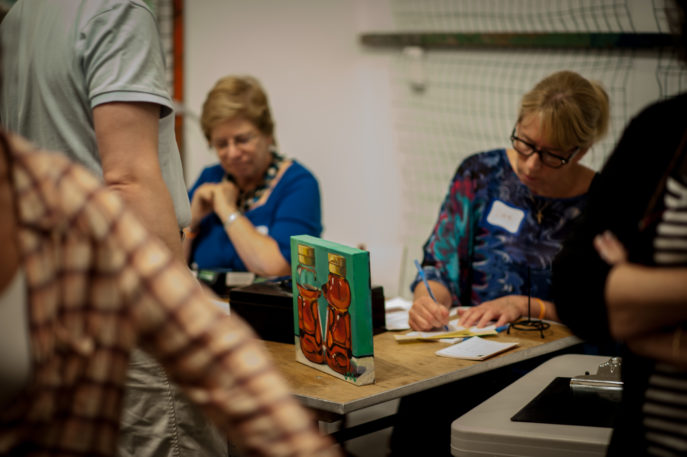 FRIENDS OF GUILD HALL
Be a part of this non-profit group that lends assistance to the many facets of Guild Hall. Opportunities include hosting receptions, volunteering as an usher, developing relationships, and learning the inner workings of this community landmark by helping the Guild Hall staff with administrative duties and mailings. There will also be exciting volunteer positions available at our Special Events throughout the year. To join the Friends of Guild Hall and learn more about volunteering, please call 631-324-0806 or email us.
THE SHOP AT GUILD HALL
The Shop at Guild Hall is seeking volunteers to work in the store. Flexible hours are available. For more information, please call 631-324-0806 or email us.
CLOTHESLINE ART SALE
The Clothesline Art Sale is made possible by more than 225 community volunteers over the course of 3 days. Shifts are a few hours long, so volunteering is easy. We provide the training you need, as well as some tasty food and a small thank you gift. Come and be a part of a nearly 80-year tradition that helps support artists, as well as Guild Hall's mission. To learn more about the positions we need filled, please click here. To volunteer, contact the Special Events Department at 631-324-0806, email us, or fill out the inquiry form on the volunteer page.