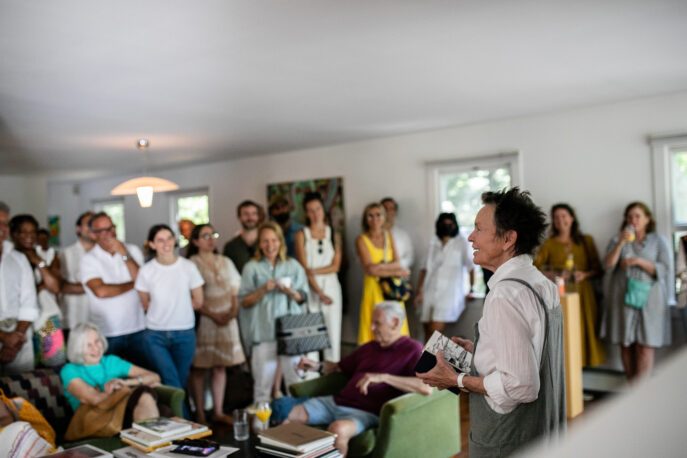 Upcoming Member Programs & Events
VISIONARIES & UP
Members-Only Tour of Pollack Design Studio in NYC with Rachel Doriss
Wednesday, February 8, 2023
9:30-11 AM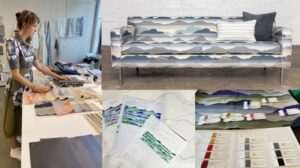 From inspiration to a hand-drawn sketch, to color, texture, luster, fiber content, scale…
Meet artist Rachel Doriss, VP and Design Director of Pollack, at her Varick Street studio, and learn about the fascinating creative process and sensory experience of how a textile comes to brilliant life.
Painters, weavers, designers, and lovers of art—you will surely enjoy this special behind-the-scenes tour led by an enthusiastic talent and visionary in the field. Pollack is a sought-after 'gem' boutique textile company that works with mills worldwide.
Visionaries and up, RSVP to erand@guildhall​.org by January 23. Capacity is limited; Reservations will be taken on a first-come basis.
Click HERE to join or upgrade to attend this special program.
---
2022 Member Events in Pictures
September 13, 2022
Trip to Magazzino Italian Art in Cold Spring, NY
All Members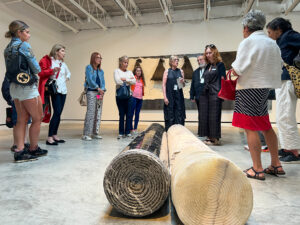 CLICK for photos by Joe Brondo
August 6, 2022
Brunch & Talk with Laurie Anderson, Artist-in-Residence
at the Elaine de Kooning House in East Hampton
Visionaries & Up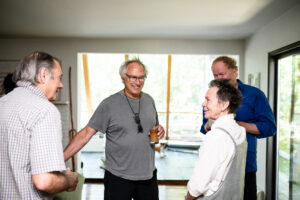 CLICK for photos by Jessica Dalene
July 21, 2022
Tour of Frank Stella: Sculpture with Max Levai
at The Ranch in Montauk
Visionaries & Up


CLICK for photos by Joe Brondo
June 28, 2022
Annual Member's Meeting
at The Wine Stand at Wölffer Estate Vineyard in Sagaponack
All Members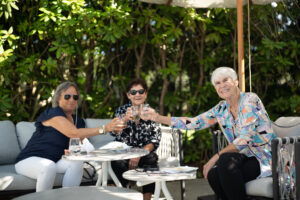 CLICK for photos by Joe Brondo
May 11, 2022
Renee Cox Exhibition Tour and Talk
at Hannah Traore Gallery in New York City
Visionaries & Up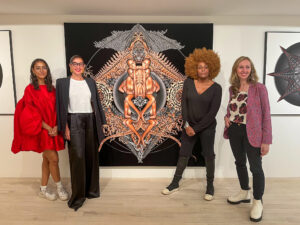 CLICK for photos by Patrick Dawson