GATHER: Conversations led by Black and Indigenous Change-Makers
WAMPUM: HISTORY, CRAFT, & PRACTICE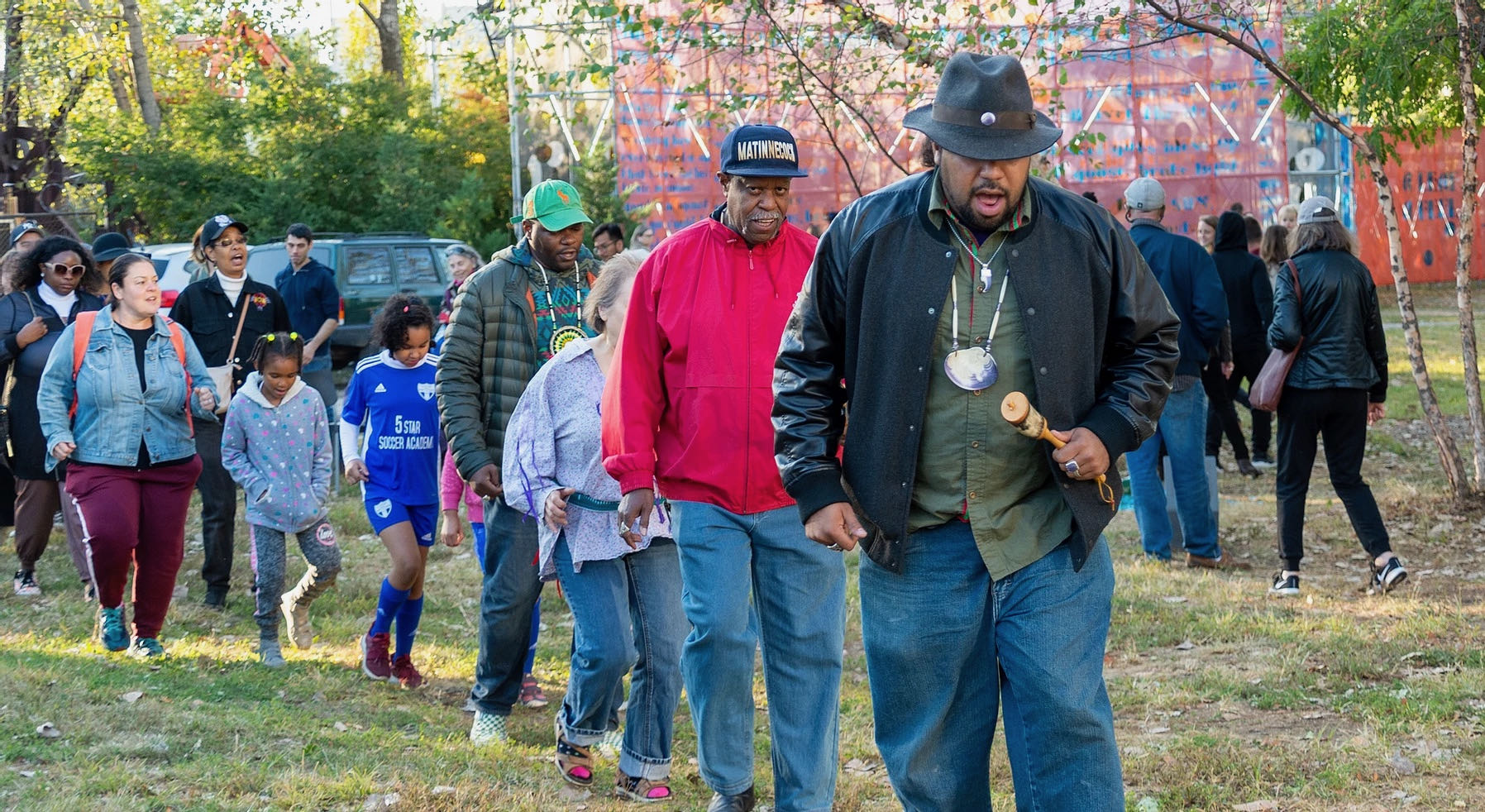 Overview
THIS PROGRAM WILL NOW TAKE PLACE INDOORS IN THE MORAN GALLERY. Guests attending any program indoors in the galleries must show proof of FULL vaccination or a recent negative COVID-19 test result. Face coverings are required for unvaccinated guests and due to the small size of the galleries, masks are  also recommended for those who are vaccinated.
Click HERE for full COVID-19 information to review prior to your visit.
---
GATHER: Conversations led by Black and Indigenous Change-Makers is a celebration of the East End's diversity, a recognition of fault and colonization, and, most importantly, an opportunity to build and implement new understandings. Devised specifically for community leaders, service workers, teachers, and developers, this series platforms the voices and experiences of various BIPOC scholars, artists, and leaders, providing both lessons on our past histories, and strategies and examples of how to progress forward together. The series spans from Friday, July 16 – Monday, July 19. 
WAMPUM: HISTORY, CRAFT, & PRACTICE
Monday, July 19, 4 – 5:30pm Guild Hall of East Hampton 
Chief Harry Wallace and Tecumseh Ceaser lead an open dialogue and lecture on the understandings, teachings, and significance of Wampum. The conversation will touch on traditional practices, historical accounts and lessons, and what contemporary carvers have "learned from the shell." 
"Wampum has been used in my culture in ceremonies, regalia, trade agreements, and treaties to connect our people and remind them of their connection to the water and earth, which gives us life and food. We as eastern woodland natives treasure wampum; its beautiful colors allow us to wear it with pride and know that our ancestors have been working with it for thousands of years. My artwork allows me to connect with my ancestors by carrying on their traditions and saying to the world we are still here, and we are still connected with our genealogical ties to the land."
Tecumseh Ceaser 
This iteration of GATHER is programmed in tandem with the Guild Hall exhibition, Alexis Rockman: Shipwrecks. Proceeds from this series aid the education initiatives at Guild Hall of East Hampton, the development of Ma's House & BIPOC Art Studio, and the institutions and artists involved. 
FULL GATHER SCHEDULE
Join in one or all four events led by Jeremy Dennis, artists and tribal member of the Shinnecock Indian Nation, Anthony Madonna, Guild Hall's Senior Associate for Learning and Public Engagement, and a rotating panel of historians, artists, and/or leaders of the Hamptons, including Roddy Smith, Andrina Wekontash Smith, Tecumseh Ceaser, Chief Harry Wallace, Dr. Georgette Grier-Key, Donnamarie Barnes, and Skip Finley. 
LEFT BEHIND/WITHIN
Friday, July 16, 6–7:30pm
MA's House & BIPOC Studio, Shinnecock 
TUKTU PADDLE TOUR OF SHINNECOCK
Saturday, July 17, 10–12PM OR 2-4PM
MA'S House & BIPOC Studio, Shinnecock 
BOOK TALK: WHALING CAPTAINS OF COLOR with Author, Skip Finley
Sunday, July 18, 4:30-6pm
Guild Hall of East Hampton 
WAMPUM: HISTORY, CRAFT, & PRACTICE
Monday, July 19, 4pm
Guild Hall of East Hampton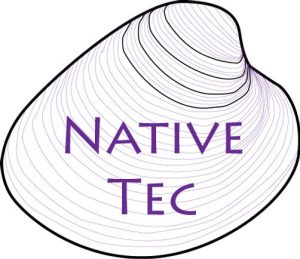 Harry B. Wallace

Harry B. Wallace served as Chief of the Unkechaug Indian Nation for 25 years. Since 2016, Wallace has taught courses at Stony Brook University as part of the linguistics departments' Algonquian Language Revitalization Project, which he cofounded. 

He is a licensed attorney in New York State. The Unkechaug people reside on the Poospatuck Reservation on Long Island, New York. 

Tecumseh Ceaser

Tecumseh Ceaser is an Indigenous jewelry artist and cultural consultant. He is of Matinecock Turkey clan, with kinship ties to the Montaukett, Shinnecock, and Unkechaug Nations. His ancestors are quahog peoples, ocean peoples, and that is what calls him to carve shells in a traditional way. He has been making Art/ jewelry for 15 years, adopting the traditional medium and practice of quahog shell carving in 2016. In doing so, he continues the tradition of his ancestors who used the shells to create wampum carvings and beads, which were often used in ceremonies, regalia, Gifts, trade agreements, and treaties. 

Tecumseh currently serves as the North American Advisor for the Global Indigenous Youth Caucus at the United Nations, where he advocates for Indigenous Americans' rights to member states, NGOs, and other Indigenous nations. He has also provided cultural education to universities, museums, and institutions including St. John's University, Socrates Sculpture Park, Flushing Town Hall, and New York University.

Jeremy Dennis

Jeremy Dennis (b. 1990) is a contemporary fine art photographer and a tribal member of the Shinnecock Indian Nation in Southampton, NY. In his work, he explores indigenous identity, culture, and assimilation. 

Dennis was one of 10 recipients of a 2016 Dreamstarter Grant from the national non-profit organization Running Strong for American Indian Youth. He was awarded $10,000 to pursue his project, On This Site, which uses photography and an interactive online map to showcase culturally significant Native American sites on Long Island, a topic of special meaning for Dennis, who was raised on the Shinnecock Nation Reservation. He also created a book and exhibition from this project. Most recently, Dennis received the Creative Bursar Award from Getty Images in 2018 to continue his series Stories. 

In 2013, Dennis began working on the series, Stories—Indigenous Oral Stories, Dreams and Myths. Inspired by North American indigenous stories, the artist staged supernatural images that transform these myths and legends to depictions of an actual experience in a photograph. 

Residencies: Yaddo (2019), Byrdcliffe Artist Colony (2017), North Mountain Residency, Shanghai, WV (2018), MDOC Storytellers' Institute, Saratoga Springs, NY (2018). Eyes on Main Street Residency & Festival, Wilson, NC (2018), Watermill Center, Watermill, NY (2017) and the Vermont Studio Center hosted by the Harpo Foundation (2016). 

He has been part of several group and solo exhibitions, including Stories—Dreams, Myths, and Experiences, for The Parrish Art Museum's Road Show (2018), Stories, From Where We Came, The Department of Art Gallery, Stony Brook University (2018); Trees Also Speak, Amelie A. Wallace Gallery, SUNY College at Old Westbury, NY (2018); Nothing Happened Here, Flecker Gallery at Suffolk County Community College, Selden, NY (2018); On This Site: Indigenous People of Suffolk County, Suffolk County Historical Society, Riverhead, NY (2017); Pauppukkeewis, Zoller Gallery, State College, PA (2016); and Dreams, Tabler Gallery, Stony Brook, NY (2012). 

Dennis holds an MFA from Pennsylvania State University, State College, PA, and a BA in Studio Art from Stony Brook University, NY. 

He currently lives and works in Southampton, New York on the Shinnecock Indian Reservation.
Event Sponsors
Education Programming supported by The Patti Kenner Arts Education Fellowship, Lucy and Steven Cookson, The Hearthland Foundation, the Helen Frankenthaler Foundation, Milton and Sally Avery Arts Foundation, Susan and Stephen Scherr, and funding from the Lewis B. and Dorothy Cullman Endowment Fund, and The Melville Straus Family Endowment. John Drew Backyard Theater
Special thanks to Marty and Michele Cohen, Ben Krupinski Builder, Hollander Design, and Groundworks Landscaping  The Remote-School Artist-in-Residence Program is supported in part by the National Endowment for the Arts, Christina and Alan MacDonald, Bobbie Braun -The Neuwirth Foundation, and Nina Gillman This program is generously supported by Stephanie Joyce and Jim Vos
Additional support is provided by the Sciulli and Burwell Family, and Maureen McMahon
Become a Sponsor