GATHER: Conversations led by Black and Indigenous Change-Makers
BOOK TALK: WHALING CAPTAINS OF COLOR WITH AUTHOR, SKIP FINLEY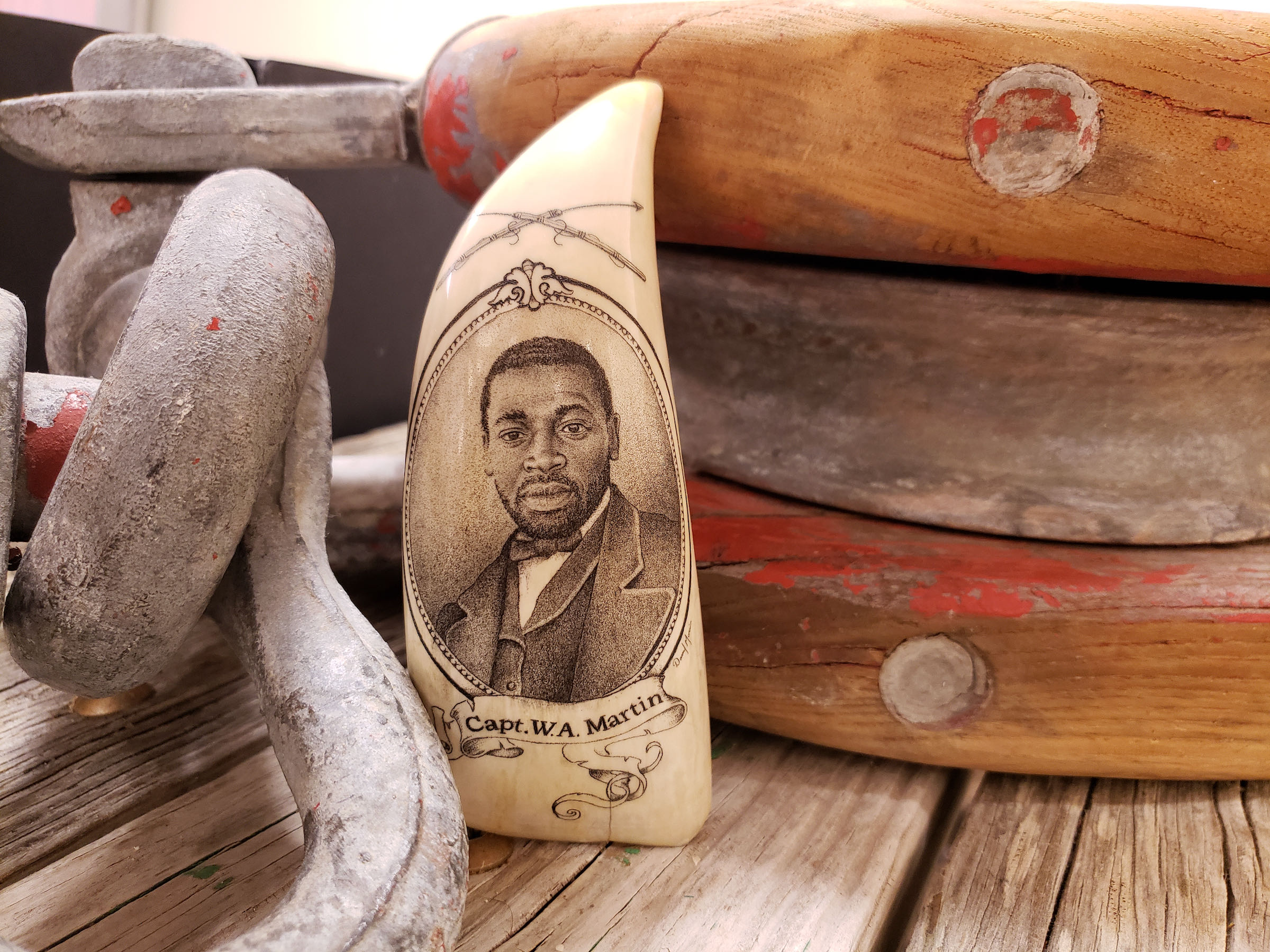 Overview
THIS PROGRAM WILL NOW TAKE PLACE INDOORS IN THE MORAN GALLERY. Guests attending any program indoors in the galleries must show proof of FULL vaccination or a recent negative COVID-19 test result. Face coverings are required for unvaccinated guests and due to the small size of the galleries, masks are  also recommended for those who are vaccinated.
Click HERE for full COVID-19 information to review prior to your visit.
---
GATHER: Conversations led by Black and Indigenous Change-Makers is a celebration of the East End's diversity, a recognition of fault and colonization, and, most importantly, an opportunity to build and implement new understandings. Devised specifically for community leaders, service workers, teachers, and developers, this series platforms the voices and experiences of various BIPOC scholars, artists, and leaders, providing both lessons on our past histories, and strategies and examples of how to progress forward together. The series spans from Friday, July 16 – Monday, July 19. 
BOOK TALK: WHALING CAPTAINS OF COLOR WITH AUTHOR, SKIP FINLEY
Join Donnamarie Barnes and Dr. Georgette Grier Key in conversation with Skip Finley, author of "Whaling Captains of Color; America's First Meritocracy" 
Many of the historic houses that decorate Skip Finley's native Martha's Vineyard were originally built by whaling captains. Whether in his village of Oak Bluffs, on the Island of Nantucket where whaling burgeoned, or in New Bedford, which became the City of Light thanks to whale oil, these magnificent homes testify to the money made from whaling. In terms of oil, the triangle connecting Martha's Vineyard to these areas and Eastern Long Island was the Middle East of its day. Whale wealth was astronomical, and endures in the form of land trusts, roads, hotels, docks, businesses, homes, churches and parks. Whaling revenues were invested into railroads and the textile industry. Millions of whales died in the 200-plus-year enterprise, with more than 2,700 ships built for chasing, killing and processing them. Whaling was the first American industry to exhibit any diversity, and the proportion of men of color people who participated was amazingly high. A man got to be captain not because he was white or well connected, but because he knew how to kill a whale. Along the way he would also learn navigation and how to read and write. Whaling presented a tantalizing alternative to mainland life. Working with archival records at whaling museums, in libraries, from private archives and studying hundreds of books and thesis, Finley culls the best stories from the lives of over 50 Whaling Captains of Color to share the story of America's First Meritocracy. 
This iteration of GATHER is programmed in tandem with the Guild Hall exhibition, Alexis Rockman: Shipwrecks. Proceeds from this series aid the education initiatives at Guild Hall of East Hampton, the development of Ma's House & BIPOC Art Studio, and the institutions and artists involved. 
FULL GATHER SCHEDULE
Join in one or all four events led by Jeremy Dennis, artists and tribal member of the Shinnecock Indian Nation, Anthony Madonna, Guild Hall's Senior Associate for Learning and Public Engagement, and a rotating panel of historians, artists, and/or leaders of the Hamptons, including Roddy Smith, Andrina Wekontash Smith, Tecumseh Ceaser, Chief Harry Wallace, Dr. Georgette Grier-Key, Donnamarie Barnes, and Skip Finley. 
LEFT BEHIND/WITHIN
Friday, July 16, 6–7:30pm
MA's House & BIPOC Studio, Shinnecock 
TUKTU PADDLE TOUR OF SHINNECOCK
Saturday, July 17, 10–12PM OR 2-4PM
MA'S House & BIPOC Studio, Shinnecock 
BOOK TALK: WHALING CAPTAINS OF COLOR with Author, Skip Finley
Sunday, July 18, 4:30-6pm
Guild Hall of East Hampton 
WAMPUM: HISTORY, CRAFT, & PRACTICE
Monday, July 19, 4pm
Guild Hall of East Hampton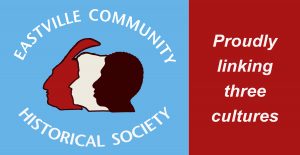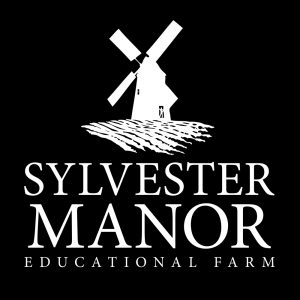 Donnamarie Barnes

Donnamarie Barnes has spent over thirty years working in the editorial photography field as a photographer and photo editor for publications such as People and Essence Magazines, and as an Editor at the Gamma Liaison photo agency. A life-long summer and full-time resident of the SANS Community in Sag Harbor, she curated a highly acclaimed historic tintype photography exhibition 2015 at the Eastville Community Historical Society entitled, "Collective Identity."  

Donnamarie began at Sylvester Manor in 2014 as a volunteer and history docent, and in 2016 joined the staff as Curator & Archivist. Over the past three years she has curated the exhibitions, "Women of the Manor," "A Place in Pictures," and "All That Has Been: Our Roots Revealed." Her work uncovering the lives and identities of the enslaved and Indigenous people of Sylvester Manor is ongoing and is an integral part of the Manor's mission to preserve, cultivate and share the stories of all the people of Sylvester Manor. 

Plain Sight Project, Chair; Curator/Archivist Sylvester Manor Educational Farm 

 

Dr. Georgette Grier-Key

Dr. Georgette Grier-Key, Ed.D, M.Ed. is the inaugural Executive Director and Chief Curator of Eastville Community Historical Society of Sag Harbor, NY, the President of the Association of Suffolk County Historical Societies, and Cultural Partner for Sylvester Manor of Shelter Island. She is one of the most outspoken advocates for the preservation and celebration of Long Island history with an emphasis on African American, Native-American and mixed-heritage historical reconstruction. As a founding member and lead organizer of the Pyrrhus Concer Action Committee, her work led to the rebuilding of the formerly enslaved Pyrrhus Concer's homestead in Southampton's Village. 

Dr. Grier-Key is a full-time history and political science professor at SUNY Nassau Community College (NCC), where she created the new grant-funded History Institute and local history initiative. Most recently, she was elected to the 2019 class of board trustees for the Preservation League of New York State and the 2020 class of the board of directors of the Museum Association of New York. Dr. Grier-Key has been a guest curator at the Suffolk County Historical Society of Riverhead and the Smithsonian's National Museum of African American History and Culture in Washington, DC. She has delivered lectures at the CUNY Graduate Center, LIU Brooklyn, Hofstra University, and Suffolk County Community College. She serves on the Black History Commission of the Town of Brookhaven and their Reverend Dr. Martin Luther King Jr. Day Committee and was awarded the Legacy Award from the National Association for the Advancement of Colored People, Central Islip Branch. 

Dr. Grier-Key contributes commentary regularly to local media outlets on Long Island, including Newsday, Sag Harbor Express, CBS New York, and News 12. Her research has been published in the Long Island History Journal and the Suffolk County Historical Society Register. 

 

Skip Finley

Weekly Oak Bluffs Town columnist for the Vineyard Gazette from June 2012 to June 2017, Skip Finley is a retired broadcaster who has written for, been featured or quoted in most media industry trade publications. 

Skip built his career in radio, becoming a well-known executive and station owner. He served as Vice Chairman of the National Association of Broadcasters and Chairman of the Radio Advertising Bureau. He served on virtually all broadcasting industry boards of directors, and on their executive committees. Skip's career in media since 1971 included responsibility for 44 radio stations (5 that he owned) encompassing 18 markets. His experience includes successes with radio networks, syndicated programs, formats and a satellite channel. 

Having attempted to retire since age 50, he keeps returning to communications, currently as Director of Sales and Marketing for the Vineyard Gazette Media Group on Martha's Vineyard, where he summered since 1955 and has lived since 1999, deciding to become a writer. Skip has written articles for the Vineyard Gazette, Martha's Vineyard Magazine, Island Weddings Magazine, the Provincetown Banner, the Martha's Vineyard Museum publications, The Intelligencer and MVM Quarterly, Sea History Magazine and Cape Cod & The Islands Magazine. 

Whaling Captains of Color – America's First Meritocracy is available now, published by the Naval Institute. His book Historic Tales of Oak Bluffs, also available, published by Arcadiapublishing.com/The History Press.  

A gifted researcher, Finley is also an entertaining speaker with an interesting and highly toned sense of humor. 

 

Jeremy Dennis

Jeremy Dennis (b. 1990) is a contemporary fine art photographer and a tribal member of the Shinnecock Indian Nation in Southampton, NY. In his work, he explores indigenous identity, culture, and assimilation. 

Dennis was one of 10 recipients of a 2016 Dreamstarter Grant from the national non-profit organization Running Strong for American Indian Youth. He was awarded $10,000 to pursue his project, On This Site, which uses photography and an interactive online map to showcase culturally significant Native American sites on Long Island, a topic of special meaning for Dennis, who was raised on the Shinnecock Nation Reservation. He also created a book and exhibition from this project. Most recently, Dennis received the Creative Bursar Award from Getty Images in 2018 to continue his series Stories. 

In 2013, Dennis began working on the series, Stories—Indigenous Oral Stories, Dreams and Myths. Inspired by North American indigenous stories, the artist staged supernatural images that transform these myths and legends to depictions of an actual experience in a photograph. 

Residencies: Yaddo (2019), Byrdcliffe Artist Colony (2017), North Mountain Residency, Shanghai, WV (2018), MDOC Storytellers' Institute, Saratoga Springs, NY (2018). Eyes on Main Street Residency & Festival, Wilson, NC (2018), Watermill Center, Watermill, NY (2017) and the Vermont Studio Center hosted by the Harpo Foundation (2016). 

He has been part of several group and solo exhibitions, including Stories—Dreams, Myths, and Experiences, for The Parrish Art Museum's Road Show (2018), Stories, From Where We Came, The Department of Art Gallery, Stony Brook University (2018); Trees Also Speak, Amelie A. Wallace Gallery, SUNY College at Old Westbury, NY (2018); Nothing Happened Here, Flecker Gallery at Suffolk County Community College, Selden, NY (2018); On This Site: Indigenous People of Suffolk County, Suffolk County Historical Society, Riverhead, NY (2017); Pauppukkeewis, Zoller Gallery, State College, PA (2016); and Dreams, Tabler Gallery, Stony Brook, NY (2012). 

Dennis holds an MFA from Pennsylvania State University, State College, PA, and a BA in Studio Art from Stony Brook University, NY. 

He currently lives and works in Southampton, New York on the Shinnecock Indian Reservation.
Event Sponsors
Education Programming supported by The Patti Kenner Arts Education Fellowship, Lucy and Steven Cookson, The Hearthland Foundation, the Helen Frankenthaler Foundation, Milton and Sally Avery Arts Foundation, Susan and Stephen Scherr, and funding from the Lewis B. and Dorothy Cullman Endowment Fund, and The Melville Straus Family Endowment. John Drew Backyard Theater
Special thanks to Marty and Michele Cohen, Ben Krupinski Builder, Hollander Design, and Groundworks Landscaping  The Remote-School Artist-in-Residence Program is supported in part by the National Endowment for the Arts, Christina and Alan MacDonald, Bobbie Braun -The Neuwirth Foundation, and Nina Gillman This program is generously supported by Stephanie Joyce and Jim Vos
Additional support is provided by the Sciulli and Burwell Family, and Maureen McMahon
Become a Sponsor