GATHER: Conversations led by Black and Indigenous Change-Makers
TUKTU PADDLE TOUR OF SHINNECOCK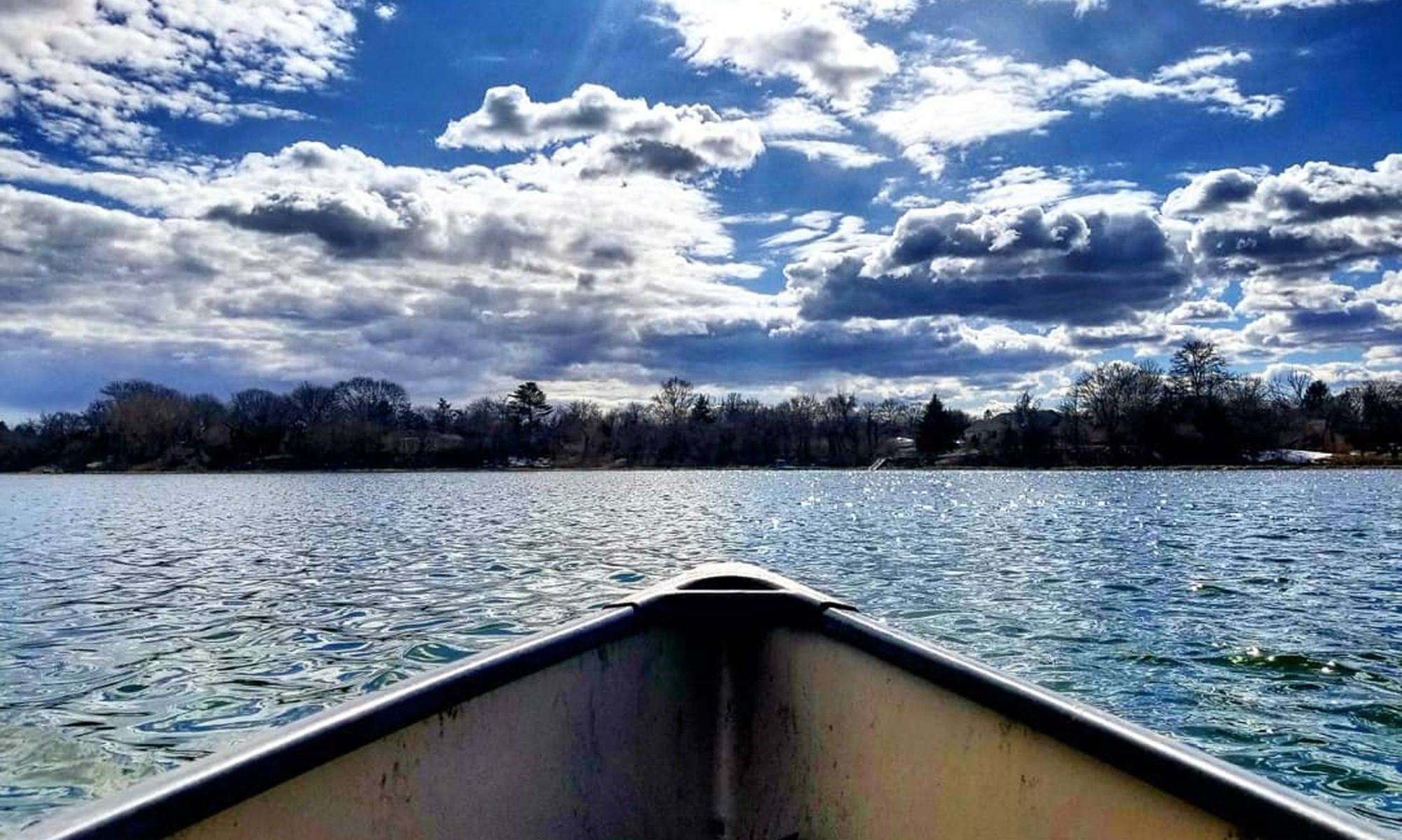 Overview
GATHER: Conversations led by Black and Indigenous Change-Makers is a celebration of the East End's diversity, a recognition of fault and colonization, and, most importantly, an opportunity to build and implement new understandings. Devised specifically for community leaders, service workers, teachers, and developers, this series platforms the voices and experiences of various BIPOC scholars, artists, and leaders, providing both lessons on our past histories, and strategies and examples of how to progress forward together. The series spans from Friday, July 16 – Monday, July 19. 
Tuktu Paddle Tour of Shinnecock
Join Tuktu PT on a guided paddle tour of aboriginal Shinnecock waterways to learn about indigenous plants, culture, landmarks and more. Each tour is led by Tuktu PT founder, Gerrod Smith, and includes a short hike along Shinnecock's private coastlands and, if the tides flow right, a fresh taste of local shellfish handpicked from Shinnecock Bay. 
Each tour is limited to 12 people. The rental of a single-person kayak, two-person kayak, or three-person canoe is included with registration. 
This iteration of GATHER is programmed in tandem with the Guild Hall exhibition, Alexis Rockman: Shipwrecks. Proceeds from this series aid the education initiatives at Guild Hall of East Hampton, the development of Ma's House & BIPOC Art Studio, and the institutions and artists involved. 
FULL GATHER SCHEDULE
Join in one or all four events led by Jeremy Dennis, artist and tribal member of the Shinnecock Indian Nation, Anthony Madonna, Guild Hall's Senior Associate for Learning and Public Engagement, and a rotating panel of historians, artists, and/or leaders of the Hamptons, including Roddy Smith, Andrina Wekontash Smith, Tecumseh Ceaser, Chief Harry Wallace, Dr. Georgette Grier-Key, Donnamarie Barnes, and Skip Finley. 
LEFT BEHIND/WITHIN
Friday, July 16, 6–7:30pm
MA's House & BIPOC Studio, Shinnecock 
TUKTU PADDLE TOUR OF SHINNECOCK
Saturday, July 17, 10–12PM OR 2-4PM
MA'S House & BIPOC Studio, Shinnecock 
BOOK TALK: WHALING CAPTAINS OF COLOR with Author, Skip Finley
Sunday, July 18, 4:30-6pm
Guild Hall of East Hampton 
WAMPUM: HISTORY, CRAFT, & PRACTICE
Monday, July 19, 4pm
Guild Hall of East Hampton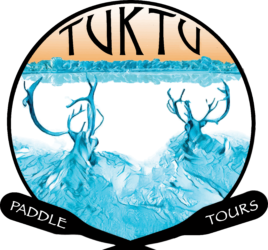 Gerrod Smith

Gerrod Smith is a founder and treasurer of the Native American owned and operated Blossom Sustainable Development Inc., a nonprofit community development organization located in Shinnecock territory that serves to promote the health and well-being of the Indigenous and underserved peoples of Long Island. 

He holds certification from the Falmouth Institute in the preparation of year-end financial statements for government organizations, and strategic planning for Indian Tribes. Having been involved with eel grass restoration, eel aquaculture, coral research, and water quality monitoring, Roddy was an appointed tribal co-leader of the Mid-Atlantic Regional Planning Body of President Barack Obama's Executive Order on "Stewardship of the Ocean, Our Coasts and the Great Lakes."  His trainings also include Ceremonial Stone Landscape Field Specialist (working with Shinnecock Youth to help protect ancient areas of ancestral cultural resources), Paleo Submerged Landscape Research training to assist the Bureau of Ocean Energy Management in monitoring submerged cultural artifacts and assisting in the development of a Tribal Historic Preservation Office. 

Tuktu PT

Culture. Self-Preservation. Survival.

All that we need to survive is supplied by nature. Much food comes from the land but we Shinnecock were once whalers. Our knowledge of how to survive off Long Island's land and waters dates back more than 10,000 years. As a result, we are acutely aware of the effects of Climate Change and its constant reminder to return to the old way.  

Like Shinnecock, the East End is a coastal community whose economy is closely linked with climate-sensitive resources. Among the most dramatic and economically significant effects of Climate Change are heat waves, droughts, floods experienced by neighboring communities. The most critical effects for us have been the changing ocean conditions that affect the sea life on which our communities depend.  

As People of the Stony Shore, we Shinnecock are sentinels and leaders in societal adaption and mitigation in response to climate change. Which is why Tuktu Paddle Tours' mission is to educate all communities about how to survive in the face of and without contributing to the devastating effects of climate change. 

In conjunction with our mission, 100 percent of the proceeds from our tours go to Tuktu PT's parent company Blossom Sustainable Development. Blossom SD was established to empower Shinnecock families to live healthy, sustainable lives based on self-care, cultural pride, and traditional knowledge. 

Blossom's work is carried out in-part through services provided by Tuktu PT, which include canoe and horticulture lessons for Project Venture youth, a free canoe club for Shinnecock residents and a volunteer shuttle bus for the Shinnecock Senior Program, to name a few. 

 

Jeremy Dennis

Jeremy Dennis (b. 1990) is a contemporary fine art photographer and a tribal member of the Shinnecock Indian Nation in Southampton, NY. In his work, he explores indigenous identity, culture, and assimilation. 

Dennis was one of 10 recipients of a 2016 Dreamstarter Grant from the national non-profit organization Running Strong for American Indian Youth. He was awarded $10,000 to pursue his project, On This Site, which uses photography and an interactive online map to showcase culturally significant Native American sites on Long Island, a topic of special meaning for Dennis, who was raised on the Shinnecock Nation Reservation. He also created a book and exhibition from this project. Most recently, Dennis received the Creative Bursar Award from Getty Images in 2018 to continue his series Stories. 

In 2013, Dennis began working on the series, Stories—Indigenous Oral Stories, Dreams and Myths. Inspired by North American indigenous stories, the artist staged supernatural images that transform these myths and legends to depictions of an actual experience in a photograph. 

Residencies: Yaddo (2019), Byrdcliffe Artist Colony (2017), North Mountain Residency, Shanghai, WV (2018), MDOC Storytellers' Institute, Saratoga Springs, NY (2018). Eyes on Main Street Residency & Festival, Wilson, NC (2018), Watermill Center, Watermill, NY (2017) and the Vermont Studio Center hosted by the Harpo Foundation (2016). 

He has been part of several group and solo exhibitions, including Stories—Dreams, Myths, and Experiences, for The Parrish Art Museum's Road Show (2018), Stories, From Where We Came, The Department of Art Gallery, Stony Brook University (2018); Trees Also Speak, Amelie A. Wallace Gallery, SUNY College at Old Westbury, NY (2018); Nothing Happened Here, Flecker Gallery at Suffolk County Community College, Selden, NY (2018); On This Site: Indigenous People of Suffolk County, Suffolk County Historical Society, Riverhead, NY (2017); Pauppukkeewis, Zoller Gallery, State College, PA (2016); and Dreams, Tabler Gallery, Stony Brook, NY (2012). 

Dennis holds an MFA from Pennsylvania State University, State College, PA, and a BA in Studio Art from Stony Brook University, NY. 

He currently lives and works in Southampton, New York on the Shinnecock Indian Reservation.
Event Sponsors
Education Programming supported by The Patti Kenner Arts Education Fellowship, Lucy and Steven Cookson, The Hearthland Foundation, the Helen Frankenthaler Foundation, Milton and Sally Avery Arts Foundation, Susan and Stephen Scherr, and funding from the Lewis B. and Dorothy Cullman Endowment Fund, and The Melville Straus Family Endowment. The Remote-School Artist-in-Residence Program is supported in part by the National Endowment for the Arts, Christina and Alan MacDonald, Bobbie Braun -The Neuwirth Foundation, and Nina Gillman This program is generously supported by Stephanie Joyce and Jim Vos
Additional support is provided by the Sciulli and Burwell Family, and Maureen McMahon
Become a Sponsor