Virtual Stirring the Pot
Mark Bittman, hosted and interviewed by Florence Fabricant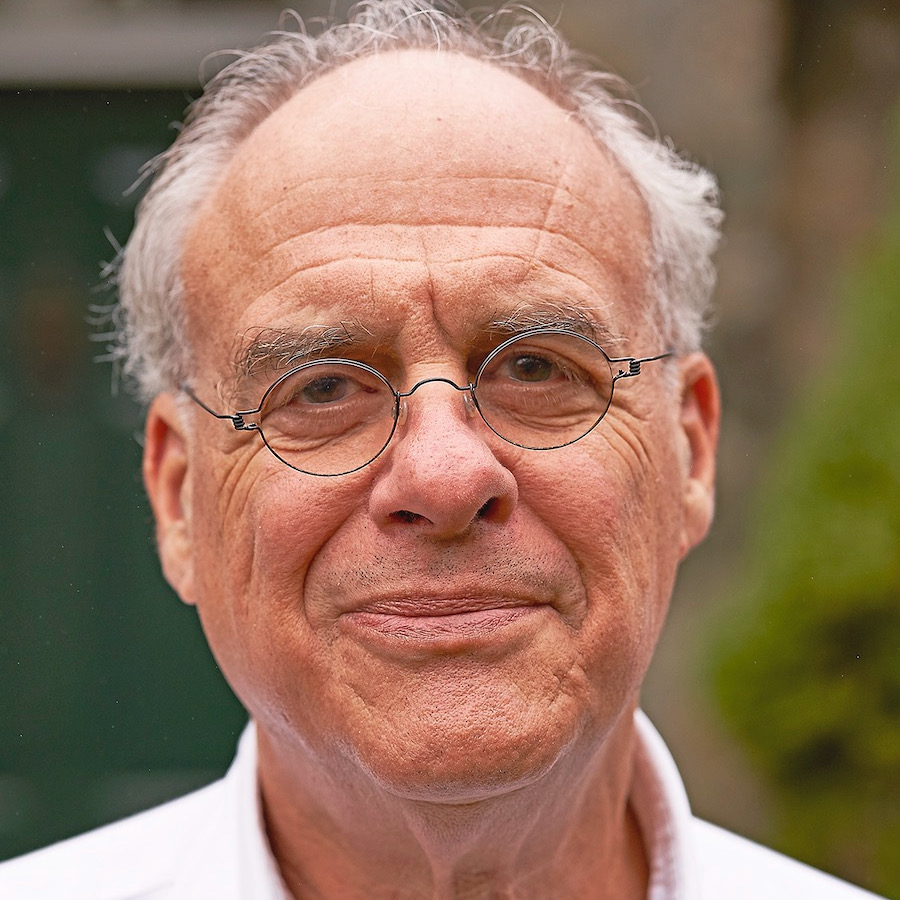 Overview
Join Florence and food journalist Mark Bittman as they discuss his ruthless opinions about food, notably in his new book, "Animal, Vegetable, Junk.".
An audience Q&A will follow.
More Virtual Stirring the Pot this Summer:
Dan Barber on July 25
Pierre Thiam on August 8
Dorie Greenspan on August 15
---
We are excited to partner with our Stirring the Pot sponsor, Citarella, to offer a breakfast package option to enjoy while watching our Virtual Stirring the Pot conversations in the comfort of your home!
Each Citarella Breakfast Package ticket includes a virtual link for the program and breakfast for two. The package can be picked up on the Sunday morning of each talk at the Citarella store of your choice. More details will be arranged after purchase – you will be contacted by a Guild Hall representative to choose your store location and package type.
**Breakfast Package tickets can only be purchased until 10am on the Friday before each event.**
Pricing:
Virtual Ticket plus Citarella Breakfast Package for 2: $60
Member Virtual Ticket plus Citarella Breakfast Package for 2: $50
Package Options – Each packages serves 2:
The New Yorker features freshly baked bagels, signature Citarella Smoked Scottish salmon, scallion cream cheese, vine-ripened tomato, an assortment of Citarella handcrafted rugelach, hand-cut fresh fruit and Citarella watermelon cold-pressed juice.
The European boasts a freshly baked rustic baguette, imported Citarella prosciutto, Citarella Manchego and savory sundried tomato spread. It also included hand cut fresh fruit, handcrafted pistachio biscotti and Citarella watermelon cold-pressed juice.
The Continental contains Citarella imported preserves, creamy Devon butter, a signature selection from Citarella's expert cheese monger to enjoy with a baked-from-scratch baguette. Find hand cut fresh fruit, Citarella refreshing watermelon cold-pressed juice and homemade, lemon tea cake.
Mark Bittman

Mark Bittman has been a leading voice in global food culture and policy for more than three decades. Born in New York City in 1950, Bittman began writing professionally in 1978. After five years as a general assignment reporter, he turned all of his attention to food. His first cookbook, Fish: The Complete Guide to Buying and Cooking, was published in 1994 and remains in print; since then he has written or co-written thirty others, including the How to Cook Everything series.

In 1997 the New York Times asked Bittman to create a weekly column, "The Minimalist," which ran for thirteen years. In 2008, he wrote a Times "Week in Review" piece called "Rethinking the Meat-Guzzler," introducing millions of Americans to the connections among the overproduction and overconsumption of meat, chronic disease, and global warming.

This inspired Bittman to produce his two essay-driven books, Food Matters and VB6: Eat Vegan Before 6:00 to Lose Weight and Restore Your Health ... for Good, both of which were Times bestsellers (VB6 debuted at No. 1). Simultaneously, he developed a new role at the Times, becoming the country's first weekly opinion writer at a major publication to concentrate on food while beginning a five-year stint as the Sunday Magazine's lead food writer.

Bittman has continued to produce books in the How to Cook Everything series, the general cooking bible for three generations, and has hosted or been featured in four television series, including the Emmy-winning Showtime series about climate change Years of Living Dangerously and Spain ... On the Road Again, with Gwyneth Paltrow.

He was a regular on the Today show from 2005 to 2010 (and still appears occasionally) and has been a guest on countless television and radio programs including Jimmy Kimmel Live!, Real Time with Bill Maher, and NPR's All Things Considered, Fresh Air, and Morning Edition; his 2007 Ted Talk, "What's wrong with what we eat," has been viewed five million times. He was distinguished fellow at the University of California, Berkeley and a fellow at the Union of Concerned Scientists; he remains a fellow at Yale and is now on the faculty of Columbia's Mailman School of Public Health. He has received six James Beard Awards, four IACP Awards, and numerous other honors.

Bittman is also the editor-in-chief of The Mark Bittman Project, a newsletter and website focusing on all aspects of food, from political to delicious. His most recent book is his history of food and humanity, Animal, Vegetable, Junk.

Florence Fabricant

Florence Fabricant, a food and wine writer for the New York Times, contributes the weekly Front Burner and Off the Menu columns, is a member of the wine panel and writes the pairings column for the wine tastings. She frequently writes features that appear in the Food section and also covers food and travel elsewhere in the Times. She has written 13 cookbooks. This spring, her latest, The Ladies Village Improvement Society Cookbook: Eating and Entertaining in East Hampton" to celebrate the 125th anniversary of LVIS was published by Rizzoli. Other books include Wine with Food, based on the New York Times pairings columns and written with Eric Asimov and The City Harvest Cookbook, both published by Rizzoli. She actually began her career as a food writer in East Hampton, contributing the column In Season to the East Hampton Star. A Phi Beta Kappa graduate of Smith College, she has an M.A. in French from New York University Graduate School of Arts and Sciences. She holds L'Ordre National du Mérite from the French government, is on the Board of Trustees of Guild Hall in East Hampton, N.Y., and is a member of Who's Who of Food and Beverage in America. (New York, NY). She and her husband, Richard, a retired lawyer, live in Manhattan and East Hampton, N.Y. They have two children and two grandchildren. 
Event Sponsors
Sponsored by Citarella. Media Partner: Edible East End

Theater Programming supported in part by the Helen Frankenthaler Foundation, Barbara Slifka, The Schaffner Family Foundation, 

Straus Family Foundation,

 Brown Harris Stevens, Michael Balmuth, Blythe Danner, Lang Insurance, and funding from The Ellen and James S. Marcus Endowment for Musical Programming and The Melville Straus Family Endowment

 
Become a Sponsor