Teen Arts Council
An afternoon with our Artists-in-Residence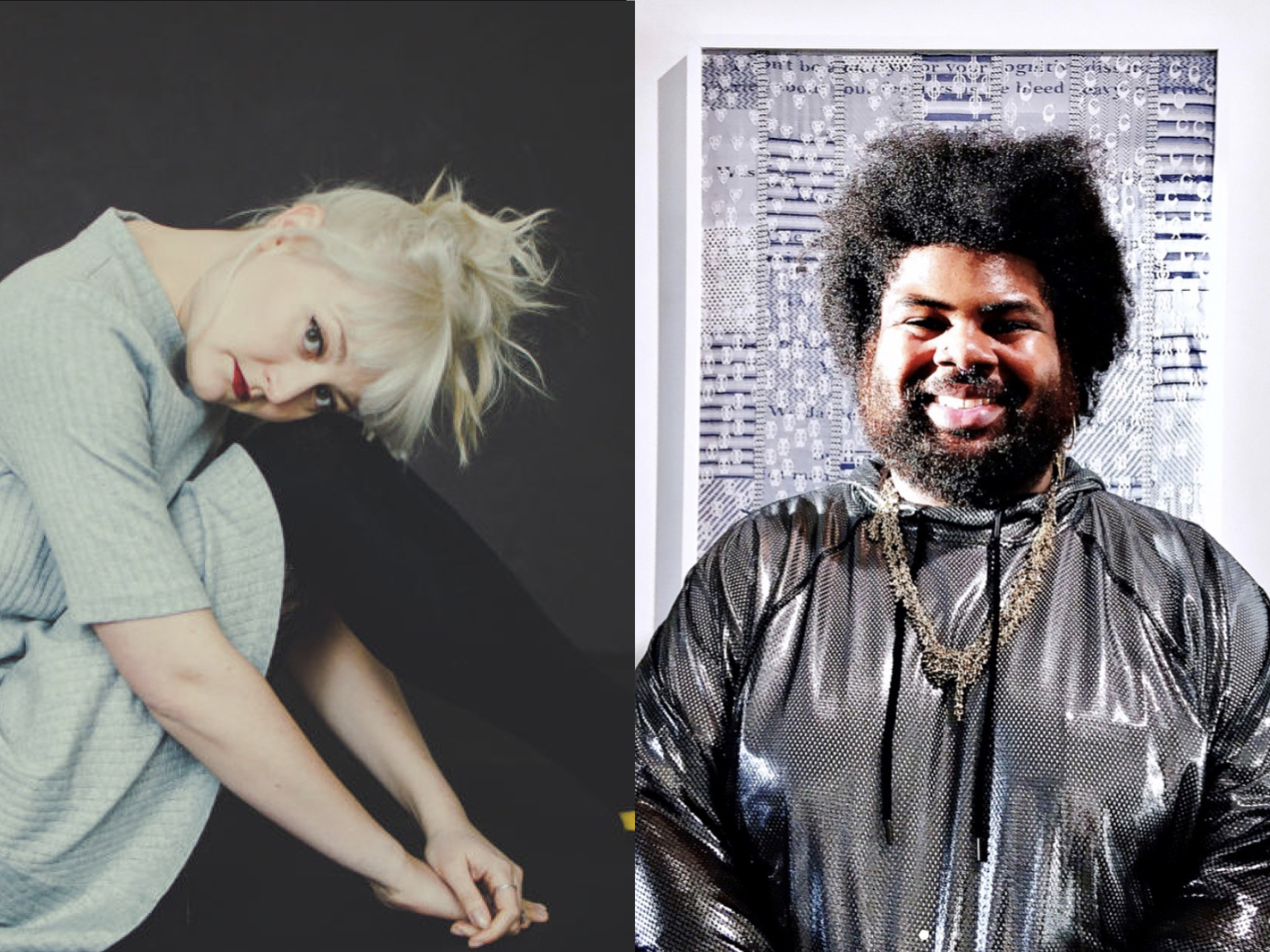 Overview
In this open Teen Arts Council meeting, Guild Hall Artists-in-Residence Tess Howsam and André Terrel Jackson share their practice in fashion and design. Each artist will share their practice lecture-style, with a hands on workshop to follow.
Free drinks and snacks will be provided!
For Teenagers 13–18
Tess Howsam

Brooklyn based interdisciplinary artist Tess Howsam curates and directs ekphrastic shows that blend theater, installation art, and performance. Howsam seeks to subvert theatrical expectations and build cross-disciplinary collaborations that address contemporary sociological, political and environmental issues.

Howsam is the Founding Artistic Director of the Exquisite Corpse Company. She graduated from Bard College, New York, and recieved her MFA in Interdisciplinary Arts from Goddard College, Port Townsend, Washington. Howsam polished her performance skills at the British American Drama Academy, London, England and the Berkshire Theater Festival, Stockbridge, Massachusetts. She has worked as performer/director in a variety of New York venues including: Arts@Renaissance, The Barrow Group Theater, Brooklyn Lyceum, Bushwick Starr, Dixon Place, Galapagos Art Space, Governors Island, HERE Art Space, Jimmy's no.43, Signature Theatre, Soho Playhouse, and The Living Theater.

André Terrel Jackson

André Terrel Jackson is a visual artist and writer currently based in Trenton, New Jersey. Jackson received a BA from Albright College and an MFA from Savannah College of Art and Design. The artist uses language to center the voices and images of blackness. Mining personal history, André is able to use poetry, weaving, sculpture and apparel to investigate intersecting identities. The mixing, and juxtaposing, of materials lend humor and beauty to often harsh realities. Jackson recently presented the paper "Self Identification Through Intersectionality" at the Textile Society of America 16th Biennial Symposium in Vancouver, Canada. Bylines include Efniks.com. Recent exhibitions include The Freedman Gallery (Reading, PA) and Artworks (Trenton, NJ).
Event Sponsors
Teen Arts Council is sponsored by an anonymous donor, with additional support from Toni and Seth Bernstein, Linda Macklowe, Cheryl and Michael Minikes, Julie Spain, Bruce Wolosoff and Margaret Garrett. GUILD HOUSE ARTIST-IN-RESIDENCE (AIR) Program
Principal Sponsor: Lucy and Steven Cookson
Lead Sponsors: An anonymous donor, Christina and Alan MacDonald, The Pollock-Krasner Foundation, Neda Young, and a Local Resident and Friend of Guild Hall.
Co-Sponsors: Bobbie Braun-The Neuwirth Foundation, Eric Fischl, Judith Hope, Milton and Sally Avery Arts Foundation, Lynn and Bruce Surry.
Additional Support: Marjorie and Robert Emden, Nina Gillman, Elena Prohaska Glinn, Lee Gruzen, Margery and Sheldon Harnick, Mary Heilmann, Linda and Morton Janklow, Bonnie Lautenberg and Julie and Nick Sakellariadis.
In-Kind Gifts: Amagansett Wine and Spirits, the East Hampton Library, Ben Krupinski Builder, and the YMCA.
Become a Sponsor