Staged Reading of Crisis in Queens by Joy Behar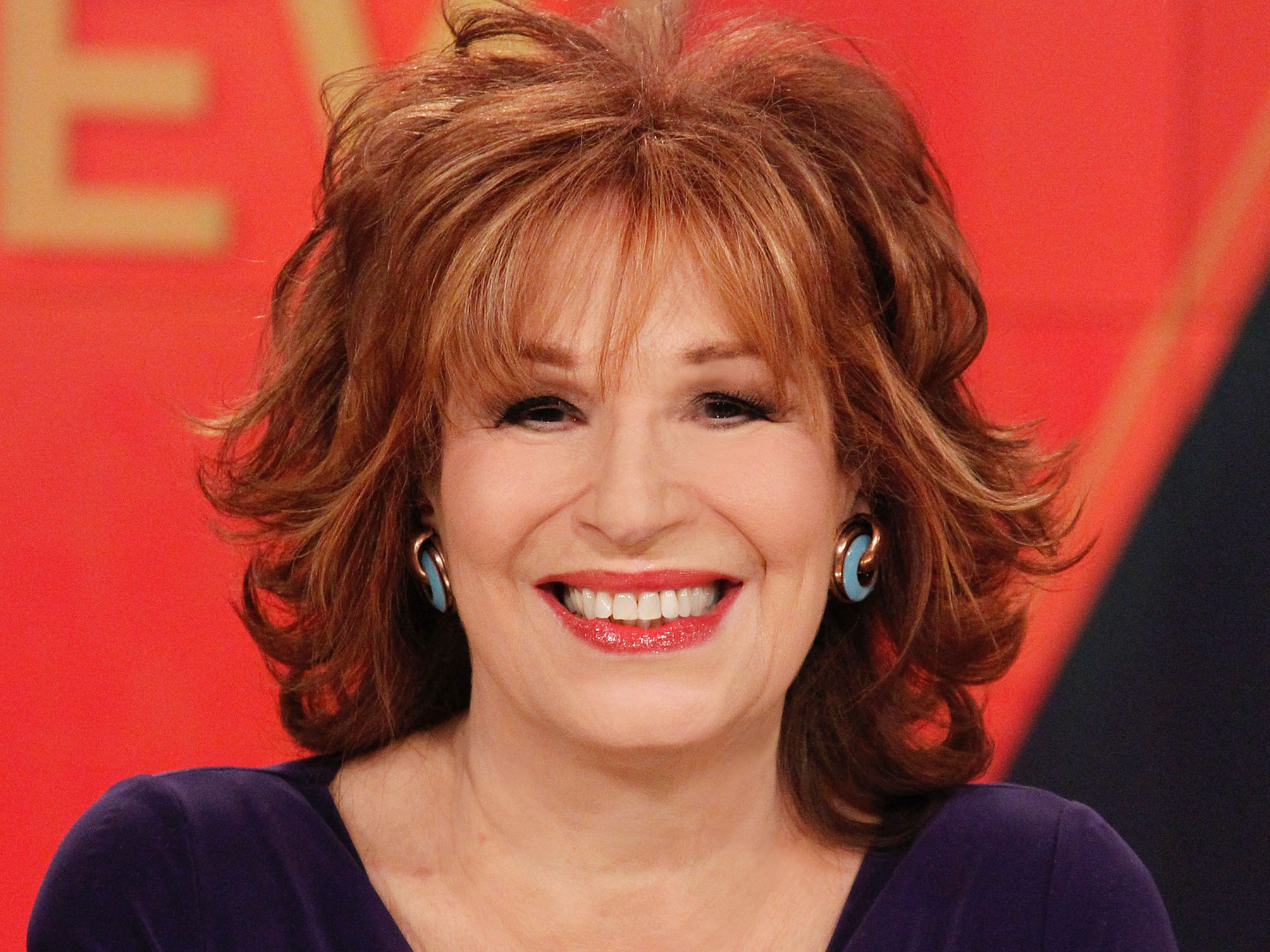 Overview
Guild Hall Members Save 25% – Click HERE to reserve!
---
Staged Reading of Crisis in Queens by Joy Behar
Featuring Cathy Curtin, Irene Sofia Lucio, Anabella Sciorra, Matt Servitto, Brenda Vaccaro, and Steven Weber
Directed by John Gould Rubin
Casting: Jack Doulin
Stage Manager: Monica Moore
You know Joy from co-hosting The View. Maybe you know her from her stellar stand-up career. But who knew, this versatile humorist, commentator, comedienne and writer is branching out into playwrighting? Guild Hall is delighted to present the debut of her new, full-length comedy about an unhappy, 40-something woman who blames her husband for her life's failures – and sets off a chain of events in which she gets so much more than she ever bargained for! A dazzling new comedy from the hilarious Joy Behar.
Run time: Approx. 75 minutes
Also performing on September 4.
Concessions are available at our new eAT Coffee Bar.
Click HERE for full COVID-19 information to review prior to your visit.
Joy Behar

Joy Behar is an Emmy award winning co-host of The View. Acting TV credits include Baby Boom, and Woody Allen's Crisis in Six Scenes. She has performed stand-up comedy for over thirty years and appeared in several films, including Nora Ephron's This is Your Life, and Woody Allen's Manhattan Murder Mystery.  In theatre, she starred in Nicky Silver's The Food Chain, and The Vagina Monologues. She wrote and starred in her own one woman show, Me, My Mouth,  and I, which ran at The Cherry Lane Theatre. Most recently, she wrote a book, The Great Gasbag: An A to Z Guide to Surviving Trump World. She is currently writing plays during the pandemic to keep her sane. 

John Gould Rubin

John Gould Rubin, Artistic Director of The Private Theater, for which he directed a site-specific Hedda Gabler, a radical deconstruction of Strindberg's Playing With Fire at The Box and Rocco, Chelsea, Adriana, Sean, Claudia, Gianna, Alex at HERE; and former co-Artistic and Executive Director of LAByrinth, for which he directed 7 plays including premieres by John Patrick Shanley and Erin Cressida Wilson. He's directed throughout NYC at Rattlestick, Ma-Yi, and The Public among others, notably: Turn Me Loose (w/Joe Morton) at The Westside (nominated Best Director Jos. Callaway Award/SDC), The Wallis-Annenberg in LA and Arena Stage in DC; Peer Gynt at The International Ibsen Festival in Oslo, Norway, Queen For A Day (w/David Proval & Vinnie Pastore off-Broadway,) The Cherry Orchard (w/Ellen Burstyn at The Actor's Studio,) American Buffalo (w/Treat Williams and Stephen Adly Guirgis.) Current projects: A Doll House radically re-imagined w/The Private Theatre, Godless by Michael Ricigliano, Jr. off-Broadway, a radically re-imagined, King Lear w/Joe Morton at The Wallis Annenberg in LA and the premier of Emmett: Down in my Heart at the H.A.U. Theater to be co-produced with Label-Noir, an Afro-German theater company, in Berlin, Germany.

Steven Weber

Steven Weber made his NY stage debut opposite Geraldine Page in Odets' Paradise Lost and soon made it to Broadway in Tom Stoppard's The Real Thing. After a stint on As the World Turns he went on to appear in The Flamingo Kid, Hamburger Hill, Single White Female, The Temp, Jeffrey and Dracula: Dead and Loving It!"On TV Weber played the young JFK in the miniseries The Kennedy's of Massachusetts and Jack Torrence in ABC's remake of The Shining.

But it was the NBC sitcom Wings, where Weber gained national attention, and again 10 years later in Aaron Sorkin's Studio 60 On the Sunset Strip where he received wide critical praise. Returning to the stage, Weber played "Leo Bloom" in the hit Broadway production The Producers, starred in National Anthems at London's Old Vic and again on Broadway opposite Matthew Broderick in The Philanthropist as well as appearing at The Hollywood Bowl in acclaimed productions of Mamma Mia and Annie. Other tv projects include Murder In the First, Chasing Life, IZombie and Curb Your Enthusiasm. Most recently he was seen on HBO's Ballers, 13 Reasons Why, Get Shorty, and opposite Fran Drescher in NBC's Indebted. He is also a notable audiobook narrator, winning awards for his
reading of Stephen King's It, among many others.

He can currently be seen on NBC's hit drama Chicago Med.

Irene Sofia Lucio

Irene Sofia Lucio is an actress, writer and producer. She originated and developed her role in Slave Play which closed its Broadway run in January. Her NY credits include: Wit (Broadway), Slave Play (NYTW), Lunch Bunch (Clubbed Thumb), Orange Julius (Rattlestick), Love and Information (NYTW), King Liz (Second Stage). Regional credits include El Huracan, Romeo and Juliet (Yale Rep), Bad Jews (Studio Theater DC), Pygmalion (CalShakes). Film and TV: The Americans, The Bartlett, Elementary, Gossip Girl, Casi Casi. She is known for co-creating the viral webseries: Bilingual Underrepresented Titless Sallies (BUTS)- which was nominated twice for an Imagen award and won the Best Comedic short award at the NBCUniversal Short Film Festival. She is in pre-production of an animated series and developing several TV shows. A member of the Actor's Center, she graduated from Princeton University and the Yale School of Drama. She is originally from San Juan, PR. 

Brenda Vaccaro

Brenda Vaccaro is truly an icon of stage and screen. During her illustrious career, she has been nominated for an Academy Award, won Emmy and Golden Globe Awards, a Theater World Award, People's Choice Award and been nominated three times for a Tony Award. Born in Brooklyn, Brenda was raised in Dallas, Texas. She returned to New York City to enroll in the prestigious Neighborhood Playhouse and later debuted on Broadway in John Patrick's play Everybody Loves Opal, with Eileen Heckart, for which she received a Theatre World Award. She later starred on Broadway in shows including The Affair, The Natural Look, Children from Their Games, Father's Day, and Neil Simon's Jake's Women, and The Odd Couple. In California, she starred in the one-woman show Full Gallop, as fashion mogul Diana Vreeland. She was nominated for Tony Awards for her performances in Abe Burrows comedy Cactus Flower; Herb Gardner's The Goodbye People; and George Abbott's musical How Now, Dow Jones. While she was performing in the latter show, director John Schlesinger chose her to star with Dustin Hoffman and Jon Voight in the groundbreaking film Midnight Cowboy, which won the Oscar for Best Picture and earned her a Golden Globe Award nomination. Ms. Vaccaro went on to star in numerous films, including Going Home with Robert Mitchum, Capricorn One with Hal Holbook, Airport '77 with Jack Lemon, I Love My Wife with Elliott Gould, Summertree with Michael Douglas, Supergirl with Faye Dunaway, Warren Beatty's Love Affair, Barbra Streisand's The Mirror Has Two Faces, Cookie with Peter Falk, Susan Seidelman's Boynton Beach Club, Where It's At, for which she received a Golden Globe Award nomination and won the Golden Globe, and was Academy Award-nominated for her performance in Once Is Not Enough, based on Jacqueline Susann's best-selling novel directed by Guy Green. Aside from making guest appearances on such shows as Friends and Nip/Tuck, Ms. Vaccaro has starred on television in three series of her own: Sara, for which she was an Emmy Award nominee, Dear Detective, and Paper Dolls. She won an Emmy Award for her performance on the comedy special The Shape of Things; and was Emmy- nominated for guesting on The Golden Girls and for Barry Levinson's HBO telefilm You Don't Know Jack, with Al Pacino. She can also be seen on Netflix in GYPSY with Naomi Watts and most recently in Quentin Tarantino's film Once Upon a Time in Hollywood. Among her other many notable telefilms and miniseries are Stanley Kramer's: The Trial of Ethel and Julius Rosenberg; Guyana Tragedy: The Story of Jim Jones, with Emmy winner Powers Boothe; Sunshine; Honor Thy Father; A Long Way Home; and The Pride of Jesse Hallam, with Johnny Cash. She has lent her distinctive voice to memorable commercials, and to creating characters on animated television series; fans will remember hearing Ms. Vaccaro as Mama Bravo on Johnny Bravo and Scruple on The Smurfs. Her other voice work includes roles on such series as American Dad, Spawn, and Darkwing Duck, to name a few and can also be heard in the Oscar-nominated Laika animated film Kubo and the Two Strings. Brenda currently resides in NYC and Los Angeles with her pug named "Christina Maria".

Catherine Curtin

Film: Just released: Werewolves Within. Upcoming releases Red Pill (PAFF); Worth (Sundance); What Breaks the Ice (Woodstock Film Fest). Released 2020: Bad Education; Blush; Inside the Rain; The Half of It, First One In. TV: Recurring leads on Stranger Things, Homeland, Orange is the New Black, and Insecure. More TV: Awkwafina, Tommy, The Loudest Voice, Blacklist, Mindhunter, Bull, and Surveillance. Winner: SAG Award for Best Ensemble 2015 and 2016, OITNB and nominated SAG Award Best Ensemble 2018 Stranger Things. More Film: 18&12; Kendra & Beth; The Artists Wife; Beauty Mark; Goldstar; The Light of the Moon; Crazy Famous; Breaking Brooklyn; Extremely Loud, Incredibly Close; The Wolf of Wall Street; The Bourne Legacy; Catfight. Insta or Twitter: #@catecurtin
Event Sponsors
Theater Programming supported in part by the Helen Frankenthaler Foundation, Barbara Slifka, The Schaffner Family Foundation, 

Straus Family Foundation,

 Brown Harris Stevens, Michael Balmuth, Blythe Danner, Lang Insurance, and funding from The Ellen and James S. Marcus Endowment for Musical Programming and The Melville Straus Family Endowment

  John Drew Backyard Theater
Special thanks to Marty and Michele Cohen, Ben Krupinski Builder, Hollander Design, and Groundworks Landscaping  Play in the Garden Print Media Partner: James Lane Post
Become a Sponsor