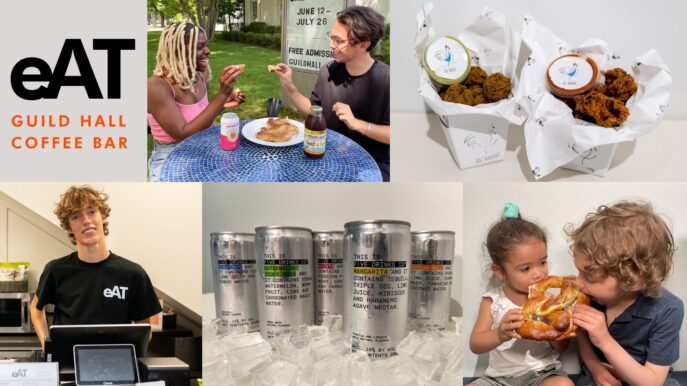 Guild Hall's eAT Coffee Bar is a creative and whimsical approach to concessions with a wide menu featuring a variety of local favorites as well as some familiar classics. With the TOAST you can even order in advance so your items are ready for pick-up!
This just in… We will now be offering delicious air-fried Chicken Nuggies and Falafel from Sag Harbor's Lil' Birdie on Fridays and Saturdays, plus our everyday selections from L&W Market, Knot of this World Pretzels, Citarella, North Fork Potato Chips, Sylvester & Co., Plain-T,  Wölffer Estate, Bedell Cellars, Montauk Brewing Co., F!VE Drinks Co., and so much more!
The coffee bar is open during gallery hours (Thursday to Sunday, 12-5 and Saturday, 12-8), and one hour prior to programs through intermission*.
Click HERE for the full menu.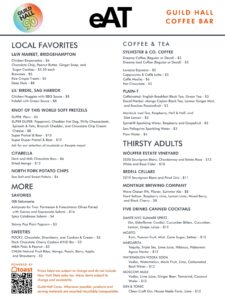 *If there is no intermission, the Coffee Bar will close 15 minutes prior to the end the program.

---