Community Artist-in-Residence Showcase
East End Native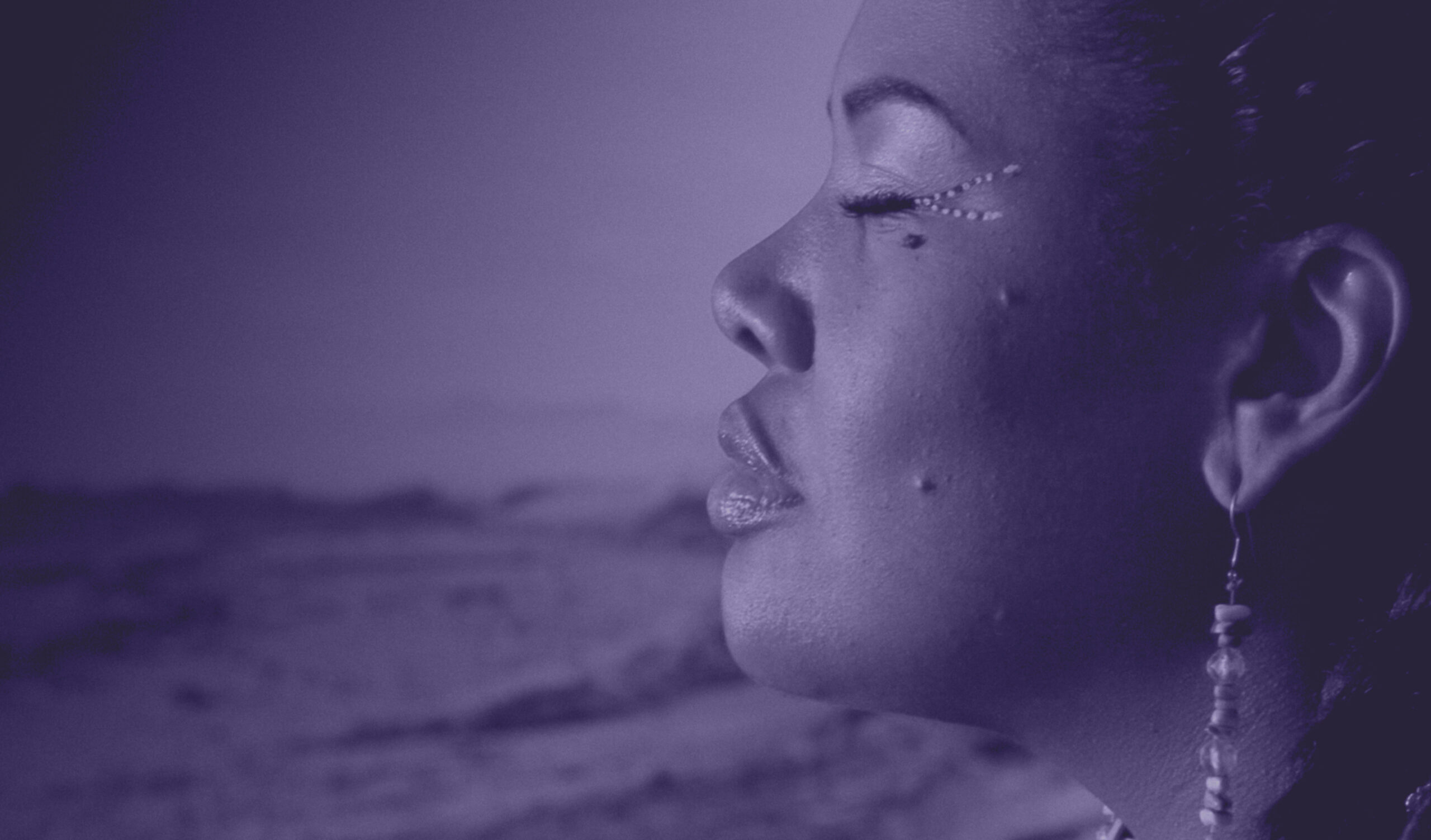 Overview
Andrina Wekontash Smith, Shinnecock Storyteller and performer, explores the intersection of race and class on the East End. Part one-woman show, part panel discussion, East End Native will dive into the complicated history through the unique lens of her personal narrative. Spoken word, monologues, and storytelling will comprise of the first half, and in the second she will moderate a conversation with influential leaders fighting for representation for all of the East End's residents. Panelists include Minerva Perez, Executive Director OLA of Eastern Long Island, Dyashwa Sylvester, Director, Shinnecock Youth Clubhouse, and London Bess, Shinnecock High School Student.
East End Native is a benefit performance for the Shinnecock Youth Clubhouse and Guild Hall Learning & Public Engagement initiatives. The Shinnecock Youth Clubhouse provides an open space where cultural and educational programming are introduced as alternatives to drug and alcohol use. The clubhouse enhances and provides support for the physical, social, emotional, mental, spiritual, and financial wellbeing of the Shinnecock Youth.
This program is the culminating showcase of Andrina Wekontash Smith's 2021 Community Artist-in-Residence.
The eAT Coffee Bar will be open for drinks and refreshments!
---
Guests attending programs indoors in the John Drew Theater must show proof of full vaccination. Click HERE for full  COVID-19 protocol for guests.
Andrina Wekontash Smith

Andrina Wekontash Smith is a Shinnecock writer, actor and performer who has spent her career exploring the various components of the human condition. She is a current house team writer/performer at the PIT in NYC. Andrina's solo work has been featured in festivals throughout NYC, and the Tri-State area. She has performed locally at both BayStreet and Guild Hall, headed a successful summer theatre program at The Ross School in East Hampton as well as an alum of The Watermill Center Artist-in-Residence program. Her work has been seen in the Diverse AF Festival, Solocom, and The Downtown Urban Theatre Festival. 
Event Sponsors
Education Programming is supported by The Patti Kenner Arts Education Fellowship, Lucy and Steven Cookson, The Hearthland Foundation, Stephen Meringoff, Milton and Sally Avery Arts Foundation, Susan and Stephen Scherr, and funding from the Lewis B. and Dorothy Cullman Endowment Fund, and The Melville Straus Family Endowment. Guild House Artist-in-Residence/ Community Artist-in-Residence:
Principal Sponsors: Lucy and Steven Cookson, and The Hearthland Foundation
Lead Sponsor: Bobbie Braun-The Neuwirth Foundation, Christina and Alan MacDonald, and Lynn and Bruce Surry
Co-Sponsor: Diamonstein-SpielvogelFoundation/Barbaralee Diamonstein-Spielvogel, and Judith Hope
Additional Support: Nina Gillman and Mary Heilmann
Become a Sponsor