Behind the Screen with Bel Canto Boot Camp
Setting Orpheus and Eurydice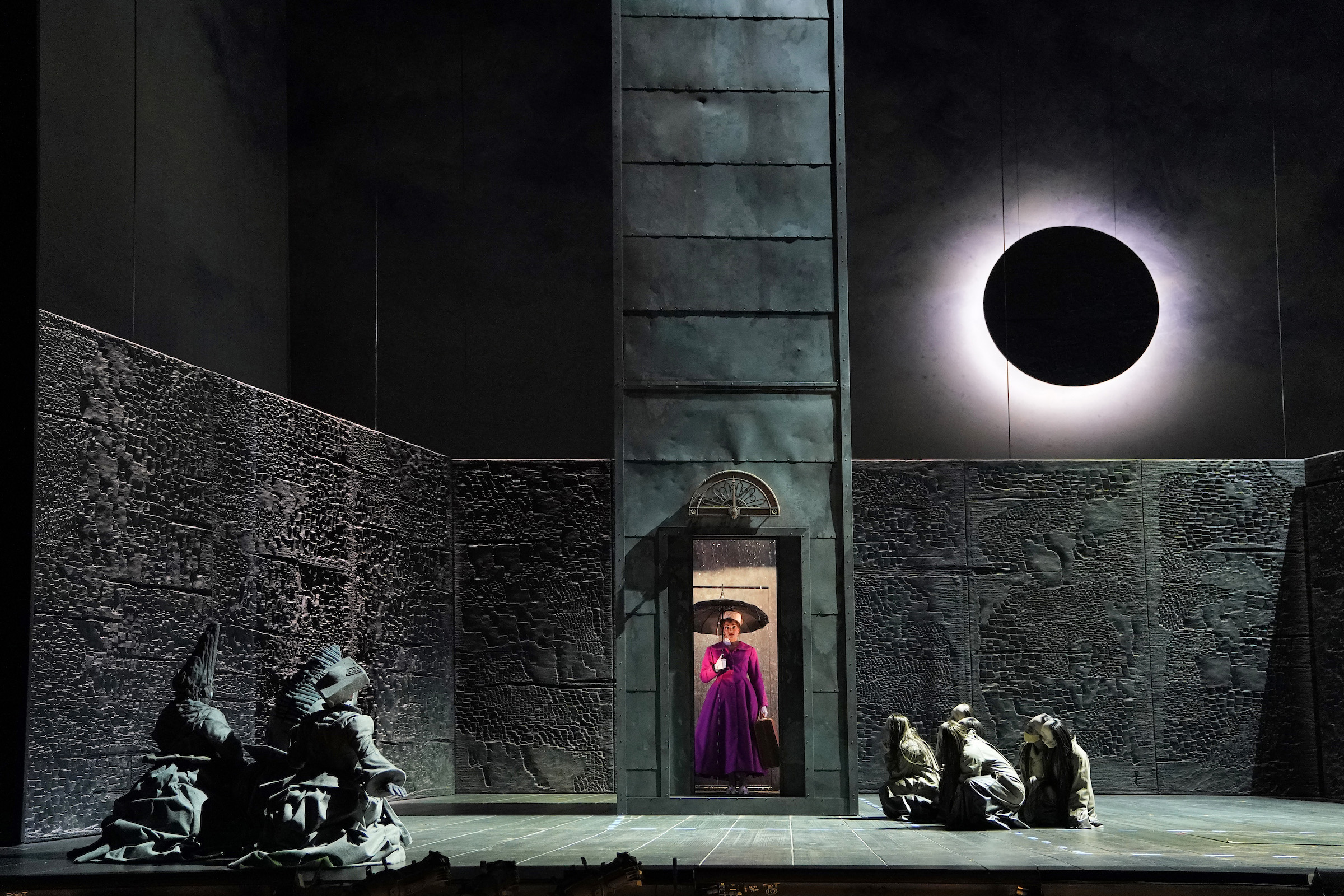 Overview
Come meet Bel Canto Boot Camp in person! In collaboration with Guild Hall of East Hampton, BCBC explores this fall's Met: Live in HD repertoire.  Bel Canto Boot Camp aims to unite the rich traditions of the past with the exciting productions in today's opera house.
Join BCBC co-founders, Rachelle Jonck and Derrick Goff, as we explore the varied settings of the ancient legend of Orpheus and Eurydice – from Monteverdi to Ricky Ian Gordon via Gluck and Offenbach.
This program is presented in tandem with The Met: Live in HD screening of Eurydice. A complimentary coffee from our eAT Coffee Bar will be available for all participants between the lecture and screening.
---
Guests attending programs indoors in the John Drew Theater must show proof of full vaccination. Click HERE for full  COVID-19 protocol for guests.
Derrick Goff

Derrick Goff is an alumnus of the Metropolitan Opera's Lindemann Young Artist Development Program and will return to the MET music staff as an Assistant Chorusmaster this season.  Derrick has recently accompanied art song recitals at the Bruno Walter Auditorium in New York and at Caramoor. He has enjoyed many years of collaboration with Rachelle and Will Crutchfield at Teatro Nuovo, a continuation of the young artist program of Bel Canto at Caramoor, where he is resident as a coach, chorusmaster, and Italian teacher. Despite mostly now being paid to play the piano, he holds degrees in organ and voice from Westminster Choir College. Derrick is always looking for something new to learn about a foreign language (сейчас он хочет говорить по-русски) and can often be found with an alarmingly large iced coffee struggling to finish the NYTimes crossword.

Rachelle Jonck

Rachelle Jonck is a South Africa-born coach/pianist/conductor based in New York City. She is the Principal Coach of Teatro Nuovo and teaches at Westminster Choir College. Above all these her first love is her private coaching studio. While her main field of study is bel canto, she often explores the wider applications of its principles in other styles and languages. Last summer she led Rossini's La gazza ladra at the Rose Theater from the fortepiano as part of Teatro Nuovo's 2019 season. She received an honorable mention in the Conducting Category of the Annual Excellence in Opera Awards (aka a Freddie). She was amazed that she made it onto quite the illustrious list of conductors while sitting down and not conducting. She is technologically challenged so this entire endeavor is basically a miracle brought about by an amazing team of people – she can take no credit for anything making it all the way from her brain to computer and phone screens around the globe! If she is not busy with Bel Canto Boot Camp she is doing Kinstretch® or cooking her way through her favorite cookbooks. www.rachellejonk.com
Event Sponsors
Education Programming is supported by The Patti Kenner Arts Education Fellowship, Lucy and Steven Cookson, The Hearthland Foundation, Stephen Meringoff, Milton and Sally Avery Arts Foundation, Susan and Stephen Scherr, and funding from the Lewis B. and Dorothy Cullman Endowment Fund, and The Melville Straus Family Endowment. The Met Opera simulcasts at Guild Hall are made possible in part through the generosity of:
Grand Tier: Dr. Ralph Gibson, in memory of Andy Jacobyansky, who generously shared his passion, knowledge and support for the opera, Barbara Horgan, The Ellen and James S. Marcus Endowment for Musical Programming, The East Hampton Star, and Maryam K. Seley
Dress Circle: Maureen Bluedorn, Rose Marie Butler in memoriam, Norma Giorgetti in memory of Mary-Anne Szabaga, and Patti Kenner in memory of Judith and Gus Leiber Balcony Circle: Gabrielle Bamberger, Susan Blair, Jan and Marilyn Breslow, Jeannette and H. Peter Kriendler Charitable Trust, Cornelia and Lawrence Randolph, and Veronica Stephens Family Circle (*Gold): Carolyn and Gioacchino Balducci, Arlene Bujese in memory of Marcel Bally*, Joanne Canary and Barry McCallion*, Pamela and Robert Lund, Robert Macdonald, and Joan and Walter Marter* 
Become a Sponsor