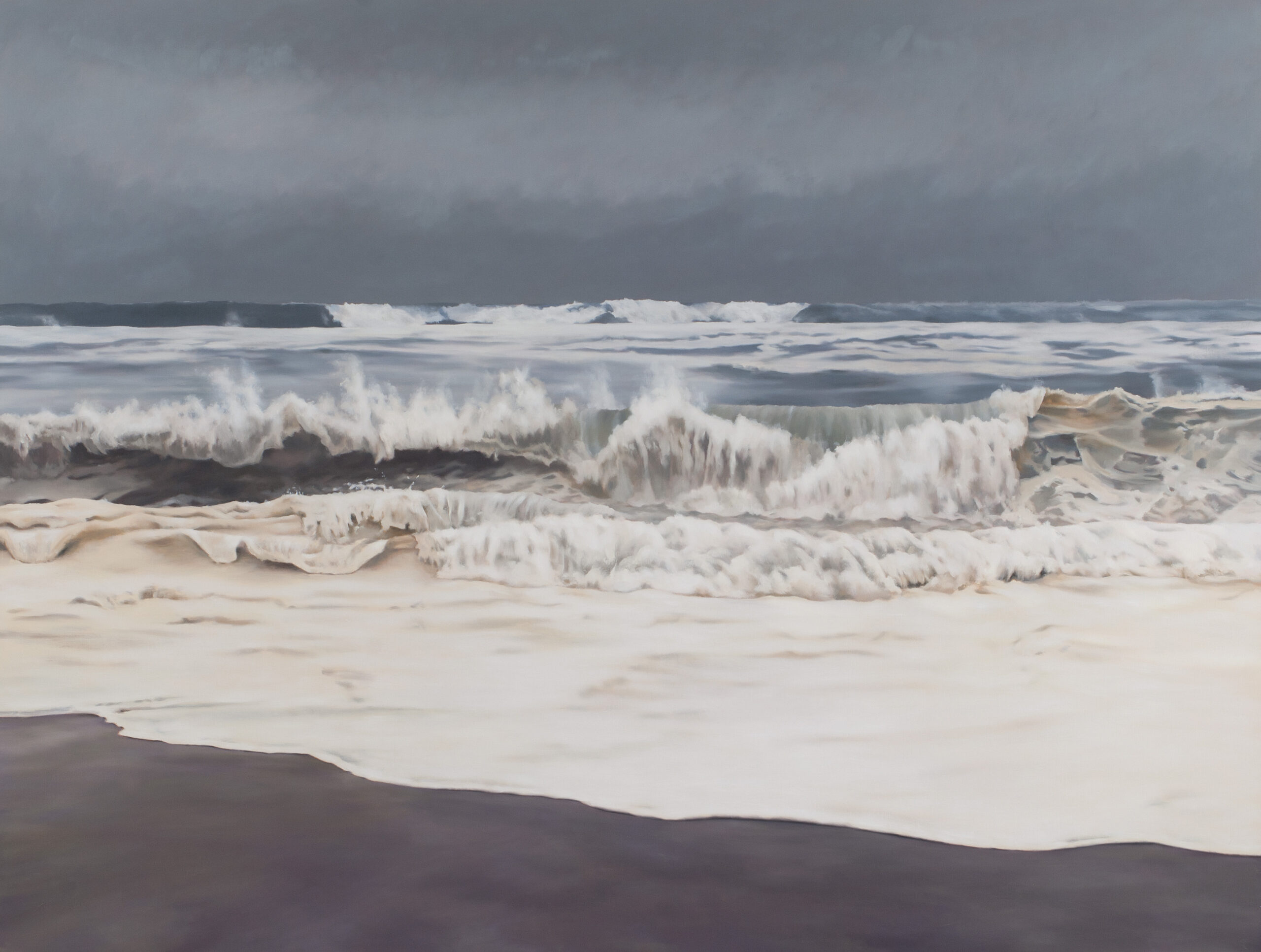 Two Centuries of Long Island Women Artists, 1800-2000
The Long Island Museums, Stony Brook, NY
ON VIEW THROUGH SEPTEMBER 4, 2022
This exhibition aims to provide a survey of the history of women artists on Long Island, exploring and emphasizing their significance, which has reverberated far beyond this region. Guild Hall Permanent Collection works on loan by Elaine de Kooning, Perle Fine, April Gornik, Grace Hartigan, Adele Herter, Miriam Schapiro, and two works by Lee Krasner.
Alexis Rockman: Shipwrecks
The University of North Carolina's Ackland Art Museum
JULY 8–SEPTEMBER 4, 2022
Princeton University Art Museum at Bainbridge House
SEPTEMBER 24–NOVEMBER 27, 2022

Guild Hall's 2021 exhibition curated by Andrea Grover, featuring new paintings and works on paper by American artist Alexis Rockman, looking at the world's waterways as a network by which all of history has traveled. 
Landau Traveling Exhibitions:
An Adventure in the Arts: Selections from the Permanent Collection of the Guild Hall Museum
Biggs Museum of Art, Dover Delaware
MARCH 4–JUNE 19, 2022
Washington Pavilion, Sioux Falls, South Dakota
OCTOBER 1, 2022–MARCH 5, 2023
PROGRAM SPONSORS
Alexis Rockman: Shipwrecks
Lead Sponsor: Angela Westwater, Sperone Westwater
Co-Lead Sponsors: Robert Lehman Foundation, Fiona and Eric Rudin, The James Dicke Family, and public funding provided by Suffolk County
Additional support: Philip Aarons and Shelley Fox Aarons, James E. Cottrell and Joseph F. Lovett, and Hall Art Foundation
An Adventure in the Arts: Selections from the Permanent Collection of the Guild Hall Museum is made possible through support from the Choptank Foundation, The Bryn Mawr Trust Company of Delaware and the Delaware Division of the Arts. 
Guild Hall's museum programs are made possible by the New York State Council on the Arts with the support of the Office of the Governor and the New York State Legislature, an anonymous donor, Peggy J. Amster, Crozier Fine Arts, and funding from The Michael Lynne Museum Endowment, and The Melville Straus Family Endowment.