STIRRING THE POT: Tequila & Tacos at Estia's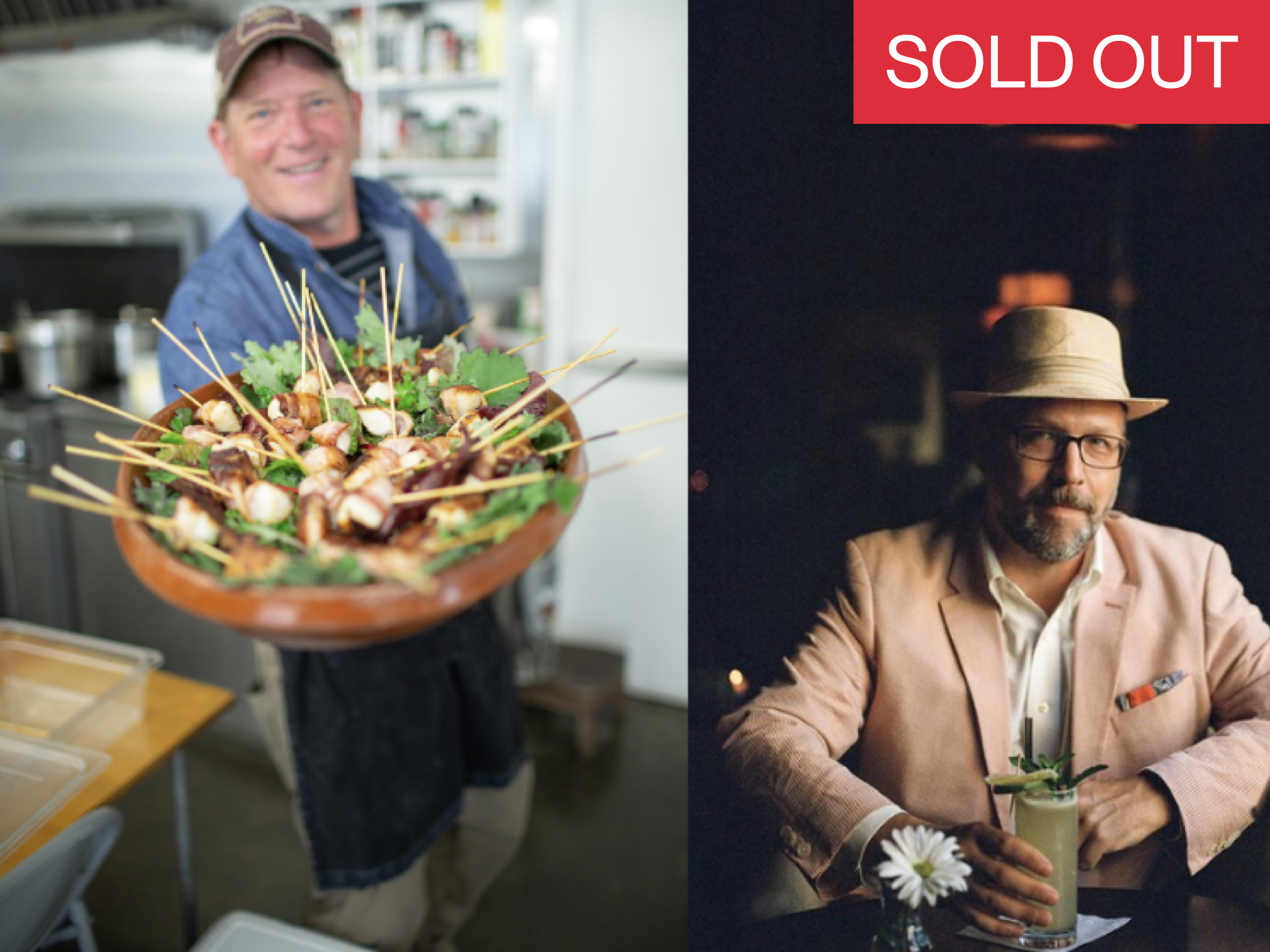 Overview
Grab a seat in the garden for this festive happy hour at Estia's Little Kitchen to sip, snack and learn about tequila and how to make a perfect margarita from New York Times drinks expert Robert Simonson (the author of "Mezcal and Tequila Cocktails"), in conversation with Florence Fabricant. Then head for the taco buffet to assemble your own to enjoy while Fabricant talks about Mexican food and more with Colin Ambrose, Estia's genius-in-chief.
Guests will enjoy tequila and mezcal courtesy of Southern Glazer's Wine & Spirits, and a limited number of copies of "Mezcal and Tequila Cocktails" will be available to purchase for signing by Robert Simonson. Books are $21 plus tax.
Note: This program will take place rain or shine. In the event of rain, it will be moved into the restaurant. If moved indoors, the format will be cocktail-party style, standing with limited seating.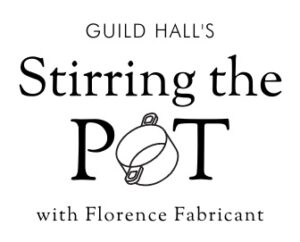 Florence Fabricant

Florence Fabricant, a food and wine writer for the New York Times, contributes the weekly Front Burner and Off the Menu columns, is a member of the wine panel and writes the pairings column for the wine tastings. She frequently writes features that appear in the Food section and also covers food and travel elsewhere in the Times. She has written 13 cookbooks. This spring, her latest, The Ladies Village Improvement Society Cookbook: Eating and Entertaining in East Hampton" to celebrate the 125th anniversary of LVIS was published by Rizzoli. Other books include Wine with Food, based on the New York Times pairings columns and written with Eric Asimov and The City Harvest Cookbook, both published by Rizzoli. She actually began her career as a food writer in East Hampton, contributing the column In Season to the East Hampton Star. A Phi Beta Kappa graduate of Smith College, she has an M.A. in French from New York University Graduate School of Arts and Sciences. She holds L'Ordre National du Mérite from the French government, is on the Board of Trustees of Guild Hall in East Hampton, N.Y., and is a member of Who's Who of Food and Beverage in America. (New York, NY). She and her husband, Richard, a retired lawyer, live in Manhattan and East Hampton, N.Y. They have two children and two grandchildren. 

Colin Ambrose

Colin Ambrose is a successful restaurateur in the heart of the Hamptons as the owner of Estia's Little Kitchen. He's a lover of the outdoors, and husband and proud father of three daughters. He is on a quest to fulfill his boyhood dream: to travel across America, fish the best rivers, explore local cuisine, talk to people and hear their stories.

Born in Tennessee and raised in Illinois, Colin's DNA is steeped in American History.  His grandmother Cee Cee was a Daughter of the American Revolution and his great grandfather was a founder of Whitewater, Wisconsin, a town with a lake called Trippe, named after him. Colin's uncle, the famous historian Stephen Ambrose, was a major influence on his life. Stephen Ambrose is the author of numerous books on U.S. presidents as well as Band of Brothers and the founder of the World War II Museum in New Orleans. Colin spent countless hours with his uncle Stephen at their family cabin in Wisconsin including after dinner chats on the porch while he was working on his classic river chronical, Undaunted Courage. It was during these chats where Colin learned pearls of wisdom and timeless advice, such as "Stay the course, nothing happens easily or quickly, but the thing that is intended for you will happen if you just never give up."

Colin's passion for fishing began as a child and developed during his early adolescence in the Boy Scouts where he discovered his talent for cooking.  On their various expeditions,  Colin was assigned the job of cooking for the troop, and he developed a knack for preparing meals that far exceeded the standard Boy Scout fare. His culinary skills with food from America's heartland were further honed in college at Utah State, when his roommates, of whom were ranchers from Idaho, delivered all sorts of wild game and challenged Colin to transform such culls into hearty meals.

Colin's early career in the corporate hospitality-driven trade advertising business led to the purchase of his first restaurant, Estia in 1991, a quiet coffee shop in the sleepy village of Amagansett, NY. He turned his venue into a thriving business that attracted year-round locals, Hamptons summer residents and celebrities with its menu that featured locally grown foods from breakfast through dinner. Estia's, which is Greek for hospitality, has been a staple for "good, clean, fairly-priced food" for over two decades, and Estia's Little Kitchen continues to thrive.

From his early beginnings at Estia, Colin has been all about building community.  He was a pioneer in the local farm-to-table cuisine movement when he joined Quail Hill farm, Long Island's first Community Supported Agriculture site in 1992. He made his menu even more local when he moved to Sag Harbor by digging up the backyard and planting a large garden that features a range of vegetables and herbs that are served seasonally on special menus. Customers at Estia's Little Kitchen can lounge in the Adirondack chairs in the sunny backyard as they sip their beverages or walk through the garden.

Colin has infused his resourcefulness, personality and hospitality into his restaurants where guests ranging from local tradesmen to famous folks feel at home as if it were their own kitchen or backyard. 

Robert Simonson

ROBERT SIMONSON is the author of six previous books about cocktails and cocktail history, including "The Old-Fashioned" (2014), which kicked off an ongoing cottage industry of single-drink cocktail books; "A Proper Drink" (2016), the first, and so far only, history of the current cocktail renaissance; "3-Ingredient Cocktails" (2017); "The Martini Cocktail" (2019); "Mezcal and Tequila Cocktails" (2021) and "Modern Classic Cocktails" (2022). Both "3-Ingredient Cocktails" and "Martini" were nominated for James Beard Awards; "Mezcal" won a 2022 IACP Award; and "Martini" won a 2020 Spirited Award. He is also the recipient of a 2019 Spirited Award for best cocktail and spirits writer; and a 2021 IACP award for narrative beverage writing. He writes about cocktails, food and travel for The New York Times, where he has been a contributor since 2000. He is a primary contributor to "The New York Times Essential Book of Cocktails." Simonson is the co-author, with Martin Doudoroff, of two apps, "Modern Classics of the Cocktail Renaissance" and "The Martini Cocktail." He is also the author of the prominent Substack newsletter "The Mix with Robert Simonson." He lives in Brooklyn with his wife, Mary Kate, and their children, Asher and Richard.

Photo: Daniel Krieger
Event Sponsors
LEAD SPONSOR: Ciuffo Cabinetry

SUPPORTING SPONSOR: Citarella

MEDIA PARTNER: Edible East End

Special thanks to Colin Ambrose and Estia's Little Kitchen for hosting this program.

Spirits courtesy of Southern Glazer's Wine & Spirits
Become a Sponsor