STIRRING THE POT: Sip & Shuck with Seamore's at Rosie's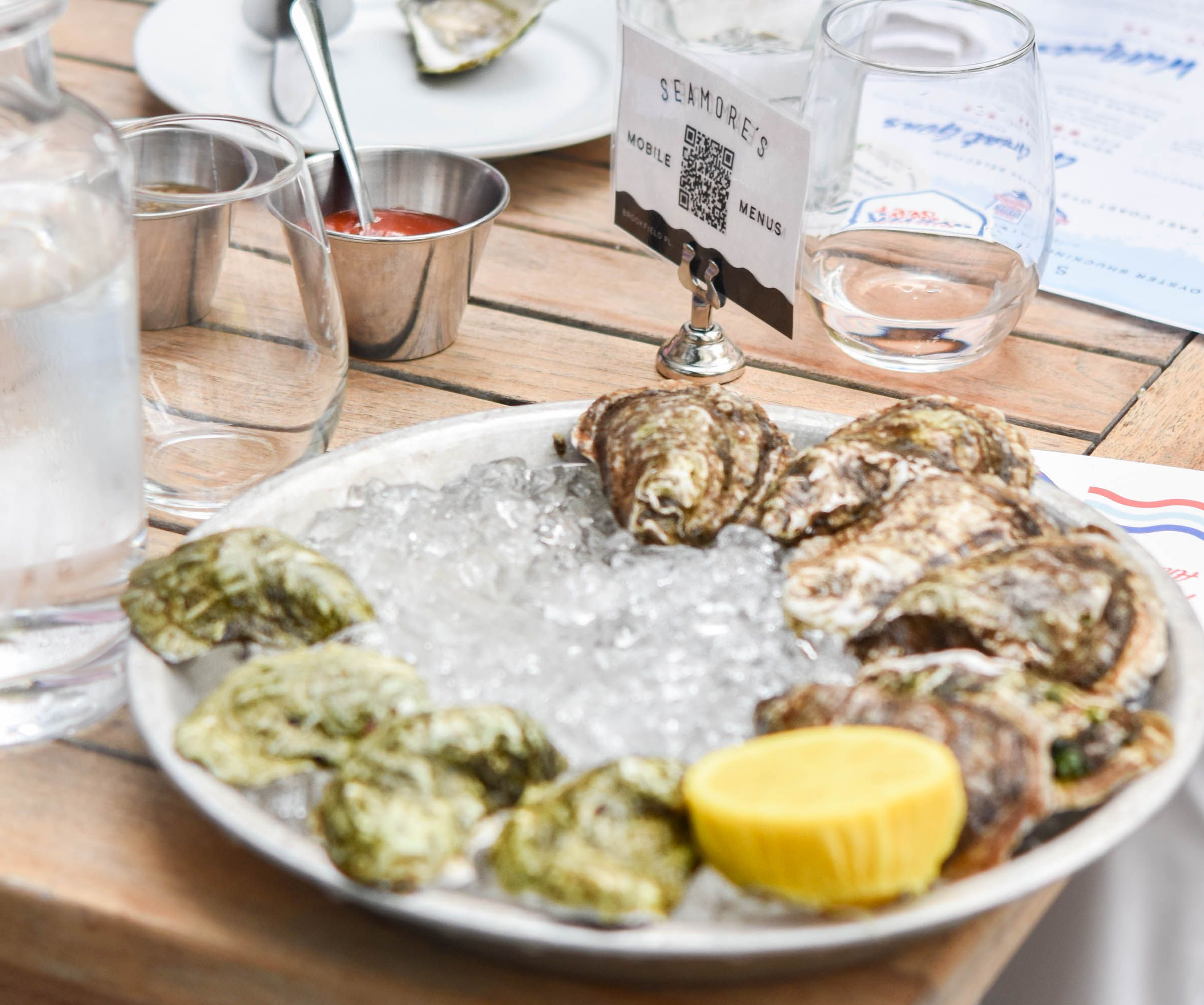 Overview
For years Seamore's New York seafood restaurants have brought Montauk to the city – now, they're headed back to the East End. This unmissable Stirring the Pot, in partnership with Rosie's, will bring the ultimate oyster shucking and wine pairing to Amagansett. Florence Fabricant will chat with Seamore's owner Jay Wainwright as a hands-on class in opening the bivalves is simultaneously instructed by Topher Bertone-Ledford.
Guest will shuck and taste 4 types of oysters courtesy of Greenpoint Fish & Lobster from Maine, Massachusetts, Connecticut, and Long Island while sampling Chenin Blanc and Sauvignon Blanc from Palmer and Paumanok (2023 NY State Governor's Cup "Best Winery of the Year) to decide which is the best match for the mollusks. And Carissa's sourdough bread will make for the perfect accompaniment.
Admission includes a professional oyster glove and shucking knife to take home.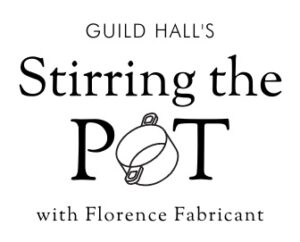 Florence Fabricant

Florence Fabricant, a food and wine writer for the New York Times, contributes the weekly Front Burner and Off the Menu columns, is a member of the wine panel and writes the pairings column for the wine tastings. She frequently writes features that appear in the Food section and also covers food and travel elsewhere in the Times. She has written 13 cookbooks. This spring, her latest, The Ladies Village Improvement Society Cookbook: Eating and Entertaining in East Hampton" to celebrate the 125th anniversary of LVIS was published by Rizzoli. Other books include Wine with Food, based on the New York Times pairings columns and written with Eric Asimov and The City Harvest Cookbook, both published by Rizzoli. She actually began her career as a food writer in East Hampton, contributing the column In Season to the East Hampton Star. A Phi Beta Kappa graduate of Smith College, she has an M.A. in French from New York University Graduate School of Arts and Sciences. She holds L'Ordre National du Mérite from the French government, is on the Board of Trustees of Guild Hall in East Hampton, N.Y., and is a member of Who's Who of Food and Beverage in America. (New York, NY). She and her husband, Richard, a retired lawyer, live in Manhattan and East Hampton, N.Y. They have two children and two grandchildren. 

Jay Wainwright

Jay Wainwright, Seeamore's CEO, founded Cosi in 1995. Between 1995 and 2004 he served variously as President, Chairman, and CEO opening 110+ restaurants. In 1994, Jay and his brother Shep discovered a small sandwich shop in Paris. Taken with everything from the food to the casually friendly nature of the place, they recognized that Cosi offered something unusual. Unknowingly, they had identified the need for the fast casual segment in the restaurant industry. 

In 2005, Jay joined Le Pain Quotidien when it had 60 units and helped it grow  to over 230. He led the international franchise expansion, managed day to day operations of the company-owned units in the US, managed the finance team and oversaw real estate and development. In 2016, Jay left LPQ and now owns and runs Seamore's.  His passion is ocean health and creating a better way to source seafood sustainably.

Topher Bertone-Ledford

Topher Bertone-Ledford grew up in a Sicilian family where cooking and big family gatherings were a way of life.  After college at Boston University, he moved to New York City where he found success as an actor on stage and tv. While acting he bartended and found a fraternity in the hospitality world.  He has work every in every type of venue from the neighborhood watering holes to Michelin-rated restaurants to nightclubs.  He opened his first bar in 2010, an underground surf bar called Reunion.

Topher joined Seamore's in 2018 during its expansion. His summers spent in Bar Harbor, ME uniquely prepared him for growing the Seamore's brand. He opened two Seamore's Bars in midtown, has been the acting General Manager of 5 of the NYC locations and is currently the Market Partner for our DC expansion. He is also consulting on their CT opening slated for June 2023.

When not at work, (I know that's hilarious,) you can find Topher, hiking, camping, fishing, rock-climbing playing softball, playing with his dog Lucy and cooking Sunday night dinners for his friends and family.
Event Sponsors
LEAD SPONSOR: Ciuffo Cabinetry

SUPPORTING SPONSOR: Citarella

MEDIA PARTNER: Edible East End

Thank you to Rosie's Amagansett, Seamore's, Greenpoint Fish & Lobster, Paumanok and Palmer Vineyards, and Carissa's Bakery for making this program possible.
Become a Sponsor