Teddy & Jenni do Nashville: A Tribute to The Great Country Duets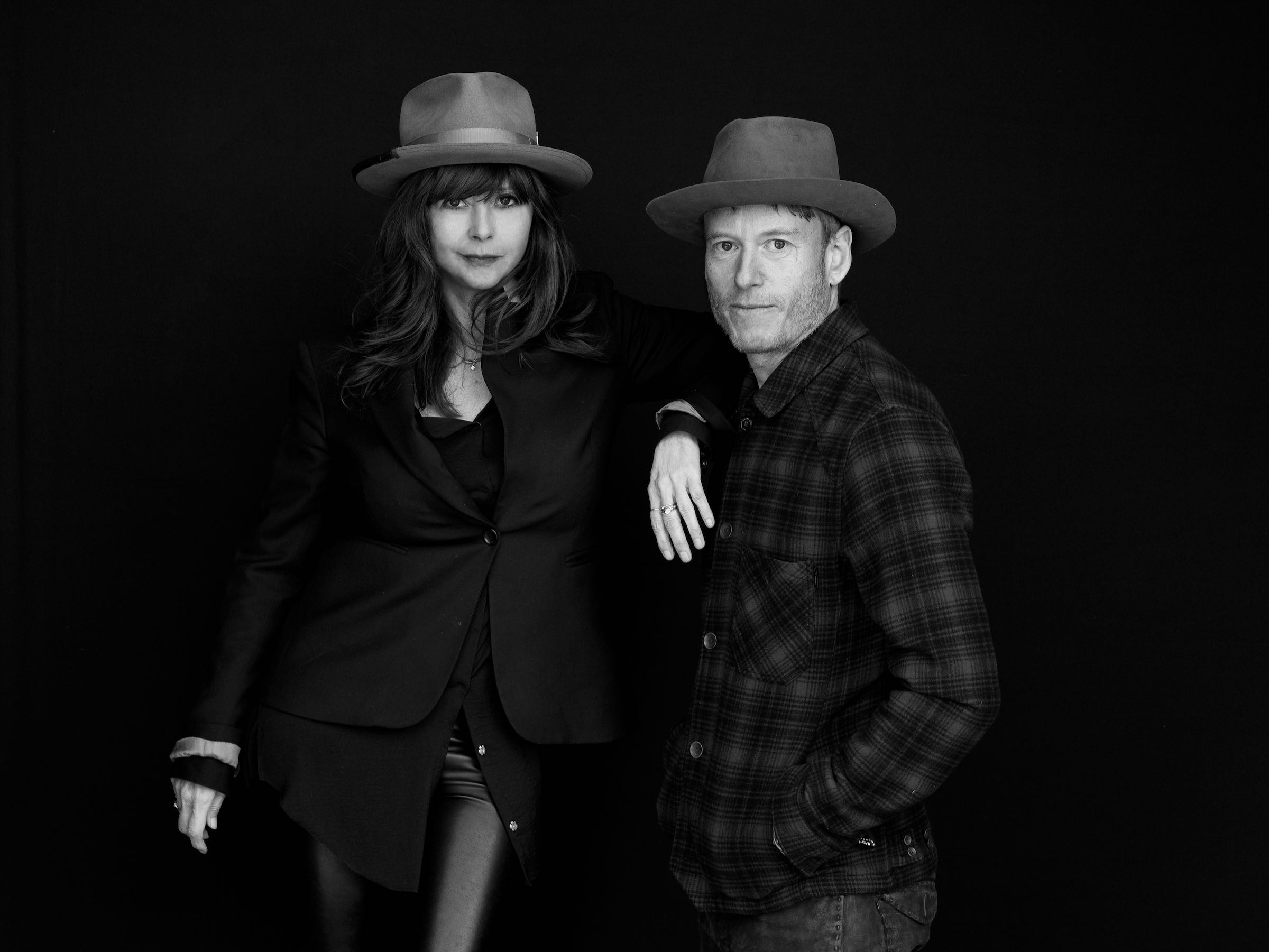 Overview
THIS PROGRAM WILL NOW TAKE PLACE INDOORS IN THE JOHN DREW THEATER. Guests attending any INDOOR John Drew Theater programs must show proof of FULL vaccination. At this time, only fully vaccinated guests are permitted to attend programs in the indoor theater. Face coverings are required indoors for all guests, regardless of vaccinated status.
Click HERE for full COVID-19 information to review prior to your visit.
---
Teddy Thompson and Jenni Muldaur, along with producer David Mansfield, have spent the spring and summer recording the classic duets of Porter Wagoner and Dolly Parton, George Jones and Tammy Wynette, and Conway Twitty and Loretta Lynn. Join them as they perform those tunes and more, live in the John Drew Theater.
Teddy Thompson is an acclaimed singer-songwriter, the only son of British folk-rock legends Richard and Linda Thompson. NPR proclaims that he's "the musical equivalent of an arrow to the heart," while The New York Times calls his work "beautifully finessed."
Singer-songwriter, arranger, and producer Jenni Muldaur grew up in a music-intensive environment as the daughter of folk icons Geoff and Maria Muldaur, who both played a crucial part in the '60's folk revival. As well as recording solo albums, she has performed and recorded with Lou Reed, David Byrne, Marianne Faithful, Steely Dan, Ronnie Spector, Eric Clapton and many others. She is a resident of Springs and loves being a part of this incredible artist community on the East End. 
Concessions are available at our new eAT Coffee Bar.
Jenni Muldaur

Jenni Muldaur has worked as a singer, songwriter, vocal arranger and producer since her teenage years. She has recorded, performed and/or toured with such icons as David Byrne, Elvis Costello, Marianne Faithfull, Lou Reed, Todd Rundgren and Rufus Wainwright.

Raised in Woodstock, New York, Jenni's grew up marinated in music as the child of folk pioneers Geoff and Maria Muldaur. She was cradled and sung to by the Staple Singers, Linda Ronstadt and Bonnie Raitt, the Grateful Dead, and John Sebastion to name just a few.

Her Warners debut was overseen by producer Russ Titelman (Rickie Lee Jones, Ry Cooder), and led to extensive work singing with with superstars like Eric Clapton, Linda Thompson, John Cale, Donald Fagen, and Ronnie Spector. She's also a core member of Hal Willner's repertory company of artists, appearing in concerts and on records.

Jenni performs regularly with a rotating crew of celebrated musicians and longtime friends some of which she brings together tonight for a unique celebration of the musical life.

Teddy Thompson

Teddy Thompson is an acclaimed singer-songwriter with a career that has consistently garnered critical praise. NPR proclaims that he's "the musical equivalent of an arrow to the heart," while The New York Times calls his work "beautifully finessed." Teddy released his first, self titled album in 2000.

Thompson toured as part of Rosanne Cash's band before signing with Verve and releasing his much lauded 2006 sophomore album Separate Ways, which demonstrated how much his songwriting, performing and record-making skills had evolved since his debut. It was followed in 2007 by Up Front & Down Low, a collection of personally charged readings of classic American country songs that demonstrated Thompson's increased assurance as a performer and interpreter. In 2008, Thompson released the upbeat and highly acclaimed, A Piece of What You Need, which was declared "one of this year's best" by The Guardian and debuted at #9 in the UK's pop charts.. A fifth studio effort, Bella, was released February 2011 to much acclaim and led to touring the world with Elton John among other things.

In 2014 Thompson gathered his musical clan to release Family, one of the folk records of the year which garnered a multi page, in depth piece from The New York Times magazine. Read the article here.

In 2016 Teddy released Little Windows, a record of original duets with singer Kelly Jones. The album was recorded live to tape and features an all star band of backing musicians. Teddy also produced Dori Freeman's debut album which was hailed by The New York Times as one of the year's best. Read the article here.

2017 saw the release of the long awaited Shelby Lynn & Allsion Moorer duets record produced by Thompson, Not Dark Yet.

Teddy is producing for other artists and continuing work on his own next record.
Event Sponsors
Teddy & Jenni do Nashville: A Tribute to The Great Country Duets is made possible by the New York State Council on the Arts with the support of the Office of the Governor and the New York State Legislature.

Theater Programming supported in part by the Helen Frankenthaler Foundation, Barbara Slifka, The Schaffner Family Foundation, 

Straus Family Foundation,

Brown Harris Stevens, Michael Balmuth, Blythe Danner, Lang Insurance, and funding from The Ellen and James S. Marcus Endowment for Musical Programming and The Melville Straus Family Endowment.

John Drew Backyard Theater
Special thanks to Marty and Michele Cohen, Ben Krupinski Builder, Hollander Design, and Groundworks Landscaping.

All Musical Programming is supported in part by The Ellen and James S. Marcus Endowment for Musical Programming.

 
Become a Sponsor