The Love Song of R. Buckminster Fuller
Sam Green & Yo La Tengo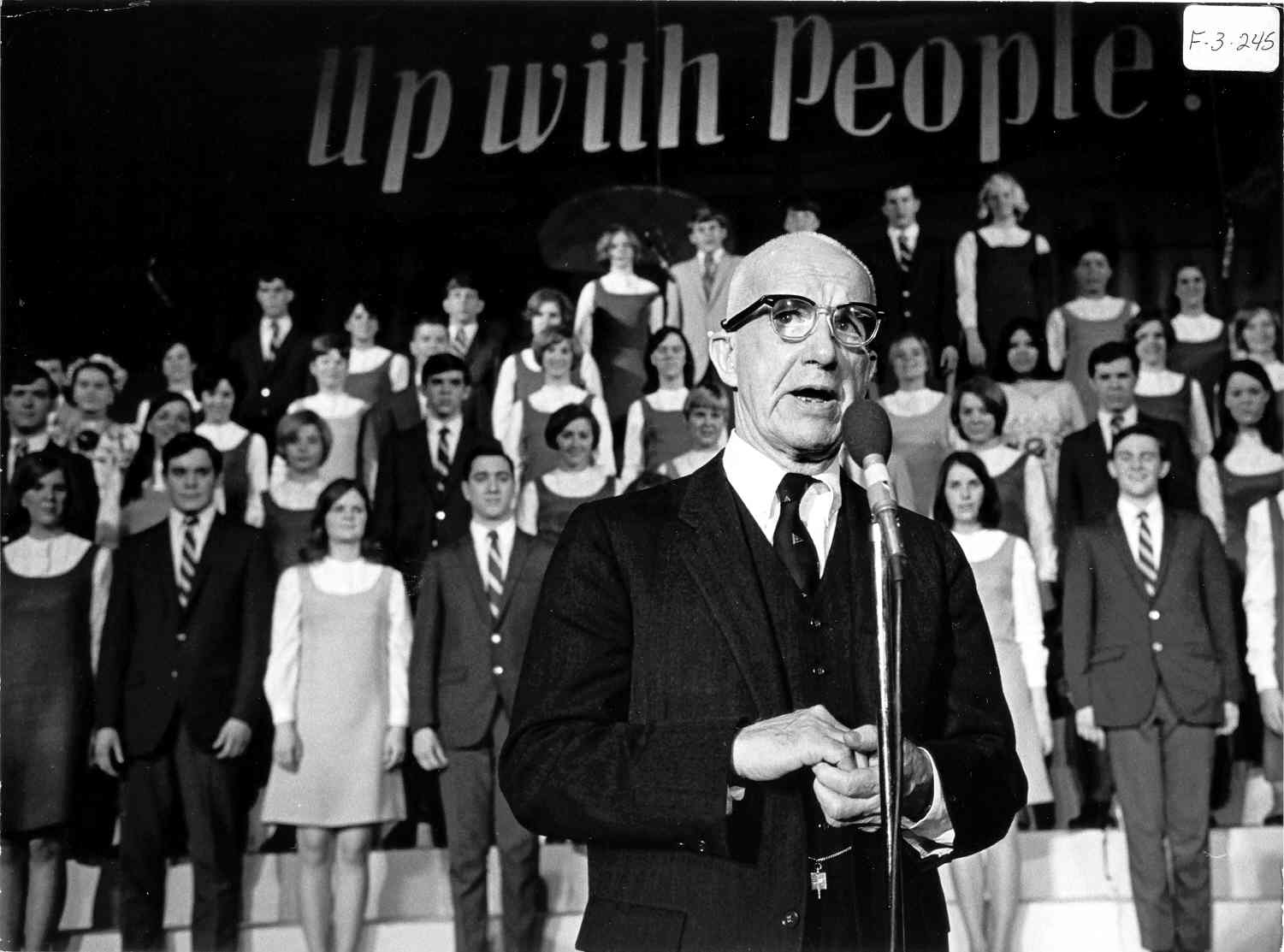 Overview
"Each performance of Mr. Green's live documentaries is a singular experience, and a collective one." —The New York Times
The Love Song of R. Buckminster Fuller is an hour-long "live documentary" from Academy Award–nominated filmmaker Sam Green exploring Fuller's utopian vision of radical social change through a design revolution. Originally commissioned by the San Francisco Museum of Modern Art's Design and Architecture Department, the project is a collaboration between Green and the legendary indie band Yo La Tengo. At each screening, Green narrates the film in person and cues images while Yo La Tengo performs their original score. The film's unique form draws inspiration equally from old travelogues, the Benshi tradition, and TEDtalks.
Buckminster Fuller was a grandiose and generous thinker, teeming with ideas. He once put together a lecture series called "Everything I Know"—it was forty-two hours long. No notes. He was an early proponent of conservation and environmental stewardship as social justice; Fuller was interested in "doing more with less," so that everybody could have enough. He redesigned human structures from cars and bathrooms all the way up to entire cities, inspiring figures as diverse as the industrialist Henry Kaiser, John Cage, and Stewart Brand. The Love Song of R. Buckminster Fuller explores this vision by looking at many of his concepts and projects, ranging from his signature invention, the Geodesic dome, to some of his more conceptual plans, including a proposal to build a huge dome over Midtown Manhattan to cut down on snow removal costs. Fuller's projects were a collision between rational thinking and utopian idealism, made rich and complicated by the background noise of his cultural connections and tireless optimism.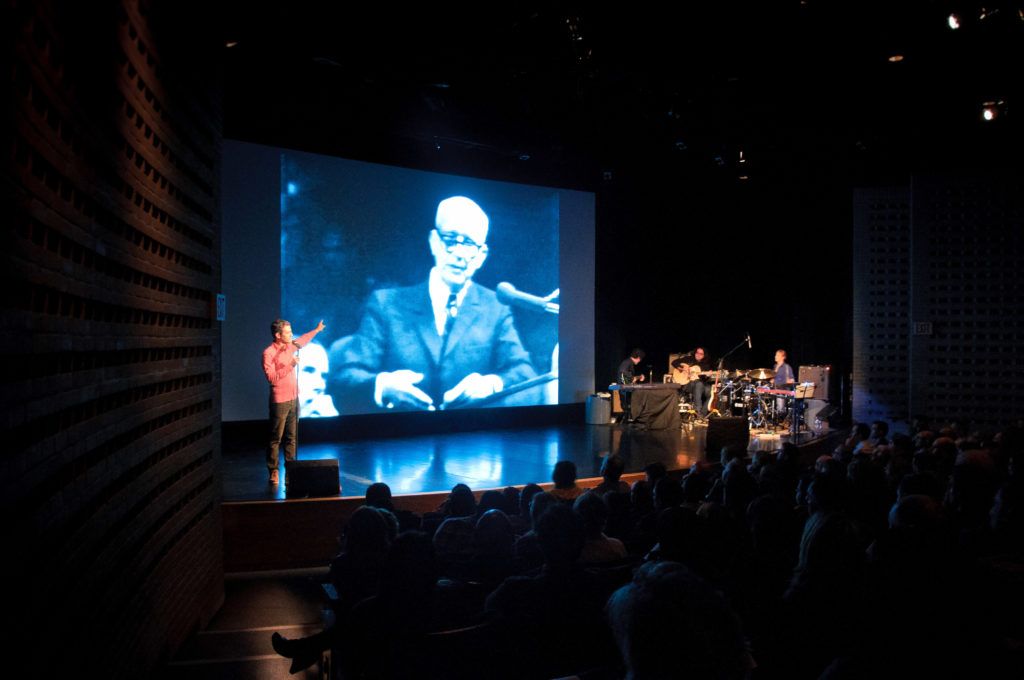 Sam Green

Filmmaker

San Francisco-based documentary filmmaker. His film The Weather Underground was nominated for an Academy Award in 2004, broadcast nationally on PBS, and included in the Whitney Biennial. Green's recent "live documentary" Utopia in Four Movements premiered at the 2010 Sundance Film Festival and screened widely in the U.S. and abroad. Green was commissioned by Terry Riley and David van der Leer to create a portrait of Las Vegas for the exhibit "And Then it Became a City" at the Shenzhen Biennial of Architecture and Design. His other films include Utopia Part 3: the World's Largest Shopping Mall, lot 63, grave c, The Rainbow Man/John 3:16, N-Judah 5:30, and Pie Fight '69. Green received his master's degree in journalism from the University of California, Berkeley, where he studied documentary with acclaimed filmmaker Marlon Riggs. He has received grants from the Creative Capital, Rockefeller, and Guggenheim Foundations, as well as the National Endowment for the Arts.

Yo La Tengo

A seminal indie band formed in 1984 by husband-and-wife duo Ira Kaplan and Georgia Hubley (incidentally, Hubley's parents were the Oscar-winning independent animators Faith and John Hubley and her sister is the animator Emily Hubley). The band has released more than a dozen full- length albums and composed soundtracks for a number of films, including Old Joy and Shortbus, as well as their own The Sounds of Science, a live soundtrack to a program of films by Jean Painlevé.
Event Sponsors
The 2018 Theater Season is sponsored in part through the generosity of Barbara Slifka.
Become a Sponsor