Robert Longo
A House Divided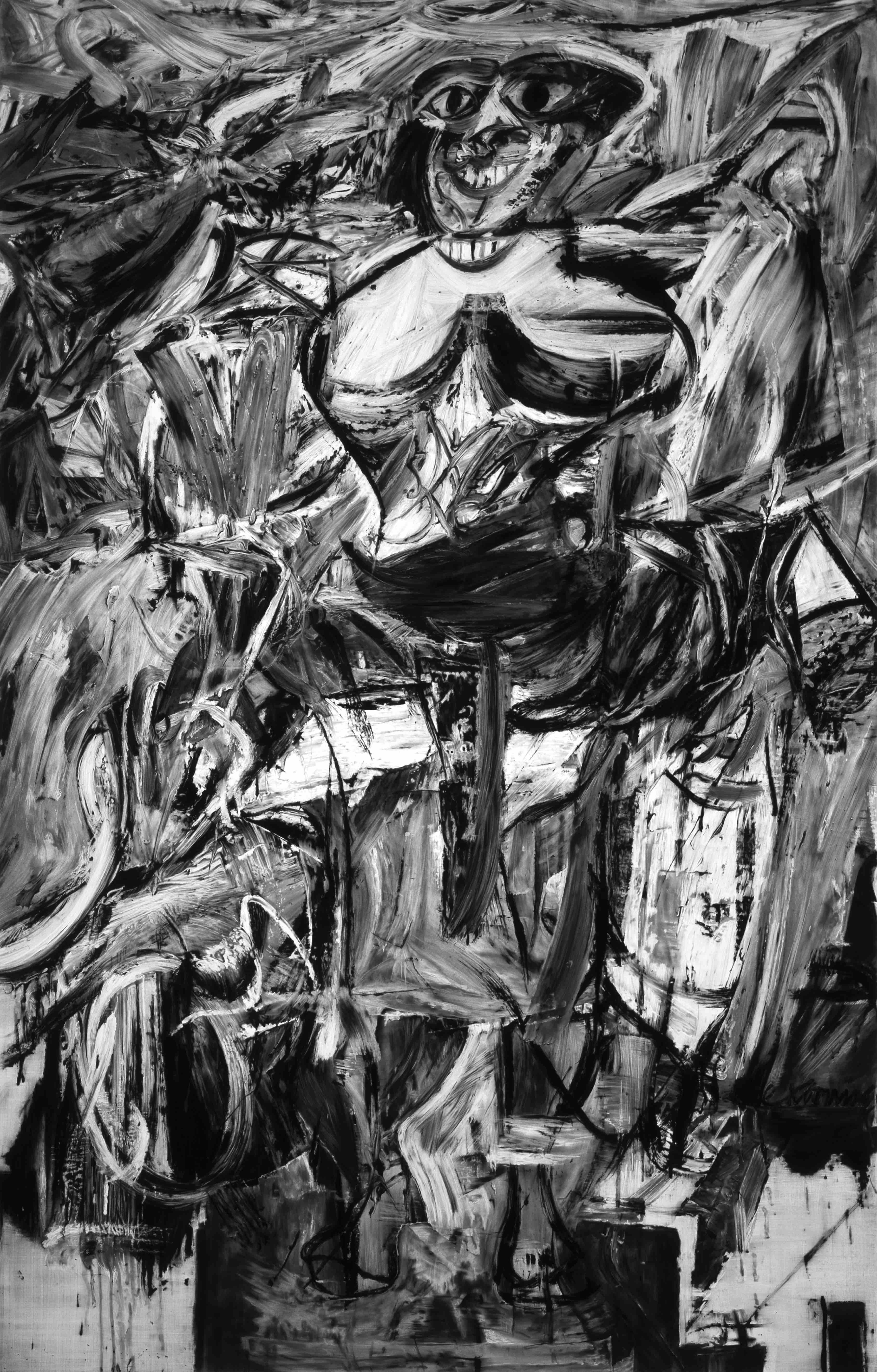 Overview
A House Divided is a two part exhibition featuring images that represent both how America was once perceived––as a country at the peak of its power and influence–– and images that echo its current state of chaos and conflict. 
In a restaged version of Longo's 2014 Gang of Cosmos presentation at Metro Pictures, the first part of the exhibition recalls an America of the past and includes large-scale charcoal drawings of well-known Abstract Expressionist paintings. It focuses on the historical magnitude of the period, in both art historical and cultural contexts—specifically the shift in political and cultural dominance from Europe to the United States in the years following the Second World War. Considered the most advanced American art at the time, it was championed for being uniquely American in spirit – monumental in scale, romantic in mood, and expressive of freedom. 
In contrast, the 2nd part of the exhibition features work from Longo's "Destroyer Cycle," a series that focuses on the indelible imagery generated by the current politics of power, greed, aggression, and inhumanity. Large-scale hyperrealist works that reflect the fraught events dominating the current U.S. news cycle, such as the opioid epidemic, California wildfires and protesters at the 2016 Women's March. 
For over 30 years Robert Longo has been a prominent figure in New York's cultural scene. His artworks, music performances, films and videos invent, cull, and recycle iconographic images from an expansive cultural visual cache to comment on ideas surrounding image potency, production and circulation. He was among the five artists included in the seminal 1977 Artists Space exhibition "Pictures" and is a key figure of the subsequently named Pictures Generation.
Robert Longo

Robert Longo was born in 1953 in Brooklyn, New York, and now lives and works in New York, New York. In 2016, the Garage Museum of Contemporary Art, Moscow, presented a major exhibition of his works alongside those of Francisco Goya and Sergei Eisenstein. The exhibition, titled Proof, traveled to the Brooklyn Museum in 2017 and to the Deichtorhallen Hamburg in 2018. Longo additionally has had one-person exhibitions at the Musée d'art moderne et d'art contemporain, Nice; Kunstmuseen Krefeld, Germany; Albertina, Vienna; Isetan Museum of Art, Tokyo; Los Angeles County Museum of Art; Museum of Contemporary Art, Chicago; and the Menil Collection, Houston. He has been included in Documenta 7 and 8, the 1983 and 2004 Whitney Biennials, and the 47th Venice Biennale.
Event Sponsors
Co-Lead Sponsor: Robert Lehman Foundation All Museum Programming supported in part by The Melville Straus Family Endowment, The Michael Lynne Museum Endowment, Crozier Fine Arts, The Lorenzo and Mary Woodhouse Trust, an anonymous donor, and public funds provided by New York State Council on the Arts with the support of Governor Andrew M. Cuomo and the New York State Legislature. Free admission is generously funded by BNB Bank and Landscape Details.
Become a Sponsor