Facebook LIVE Premiere Concert
Melissa Errico: Sondheim Sublime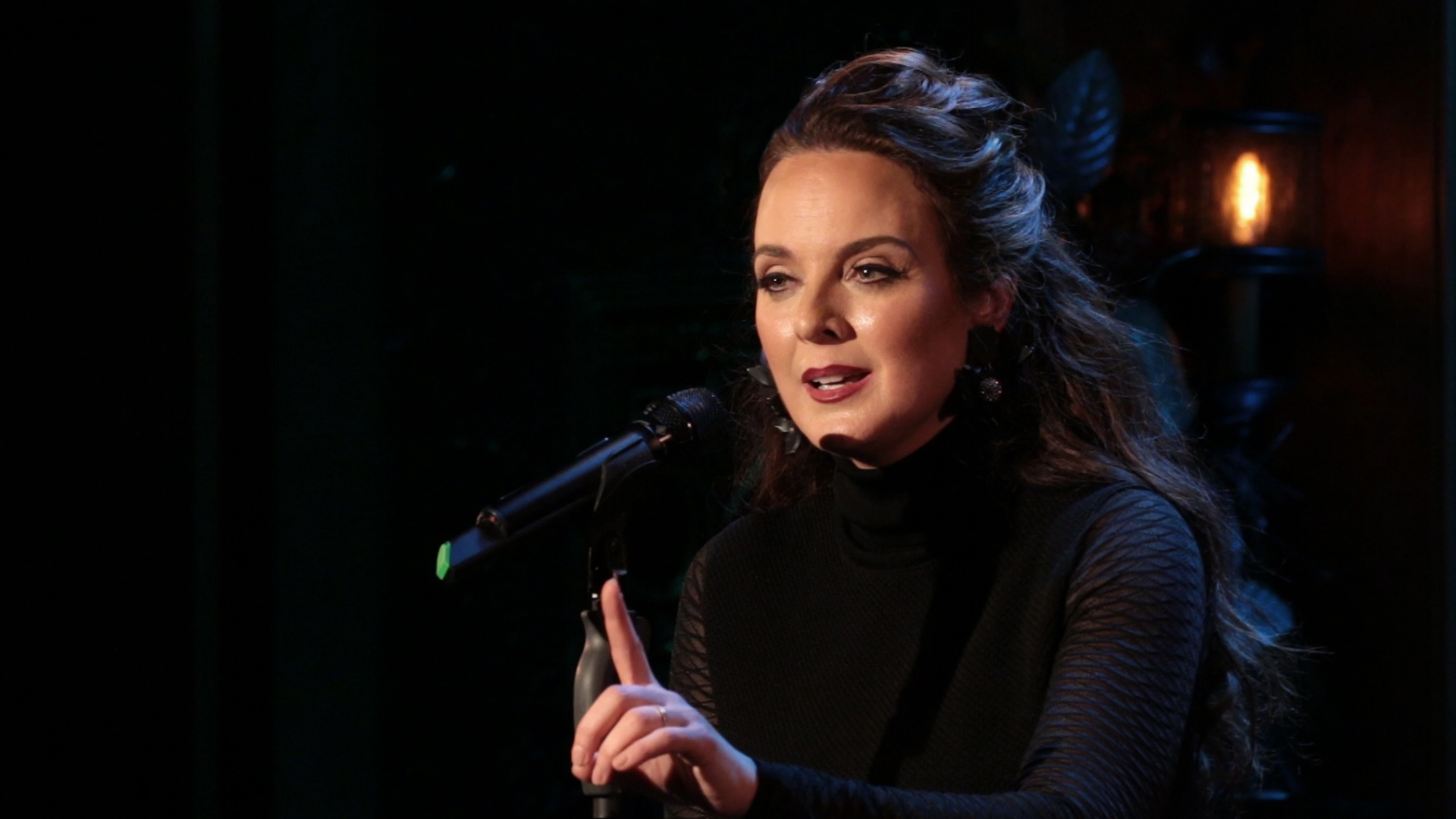 Overview
Please join us on Guild Hall's Facebook Page on May 2 at 4:00pm, when we'll host a listening and viewing party for Melissa Errico's sing down of "Sondheim Sublime," her concert tribute to the music and lyrics of Stephen Sondheim. This concert, recorded in East Hampton in June of 2019, premiered on our YouTube channel March 22 (Sondheim's 90th Birthday), to a touchingly large and appreciative audience – and one of the most appealing parts of the event was the engaged and questioning commentary that Melissa fielded even as we watched her perform. Songs of isolation, like "I Remember" from Evening Primrose, and songs of protective love, like "Not While I'm Around" from Sweeney Todd, startled us all by revealing, in this uniquely troubled moment, new depths of meaning that had never before been so apparent. We found ourselves in an informal Sondheim seminar even as we watched Melissa's Sondheim show.  Click here to go to our Facebook page.
So, in honor of the 36th anniversary of the opening night of Sondheim's show Sunday in the Park with George (5/2/1984), Guild Hall will rebroadcast the concert, with a special invitation to everyone to attend and extend that "seminar" – to bring their Sondheim queries, revelations, specialized knowledge, passions — and even their most pacific overtures — to the afternoon. Ask questions, and Melissa will answer them – joining forces for the occasion with the co-writer of her "Sondheim Sublime" project, musical theater maven and lyricist, Adam Gopnik of The New Yorker. They'll field questions about all things Sondheim, many things musical and whatever else is on your mind—from what 'sublime' really means to how many dots there actually are in a Georges Seurat's hat.
"I've never been more moved by anything than by the way the virtual audience for the show gathered and responded together last time" Melissa says, "and so I'm happy to encourage even more questions and new responses. Whatever brings us all together. It's a particular treat for me to co-ordinate the viewing party with the anniversary of Sunday in the Park with George and I'm especially happy to connect, to distract, and bring writer Adam Gopnik along from his home, a man who no doubt will have unique live commentary on Sondheim's genius."
The event can be viewed on Guild Hall's Facebook page at 4:00pm on May 2. It should be…sublime.
(Melissa is also appearing on a special PBS episode of Poetry in America about Sondheim and Sunday in the Park with George titled "Finishing the Hat" premiering May 9 at 7:30pm).
Event Sponsors
All Theater Programming is supported in part by Ellen Myers, Marders, the Daryl & Steven Roth Foundation, and funding from The Ellen and James S. Marcus Endowment for Musical Programming, The Harold and Mimi Steinberg Charitable Trust, Hess Philanthropic Fund, The Melville Straus Family Endowment, The Schaffner Family Foundation, and Vital Projects Fund, with additional support from Brown Harris Stevens, Saunders & Associates, and public funds provided by Suffolk County.
Become a Sponsor