Private Member Reception
Laurie Anderson Exhibition Opening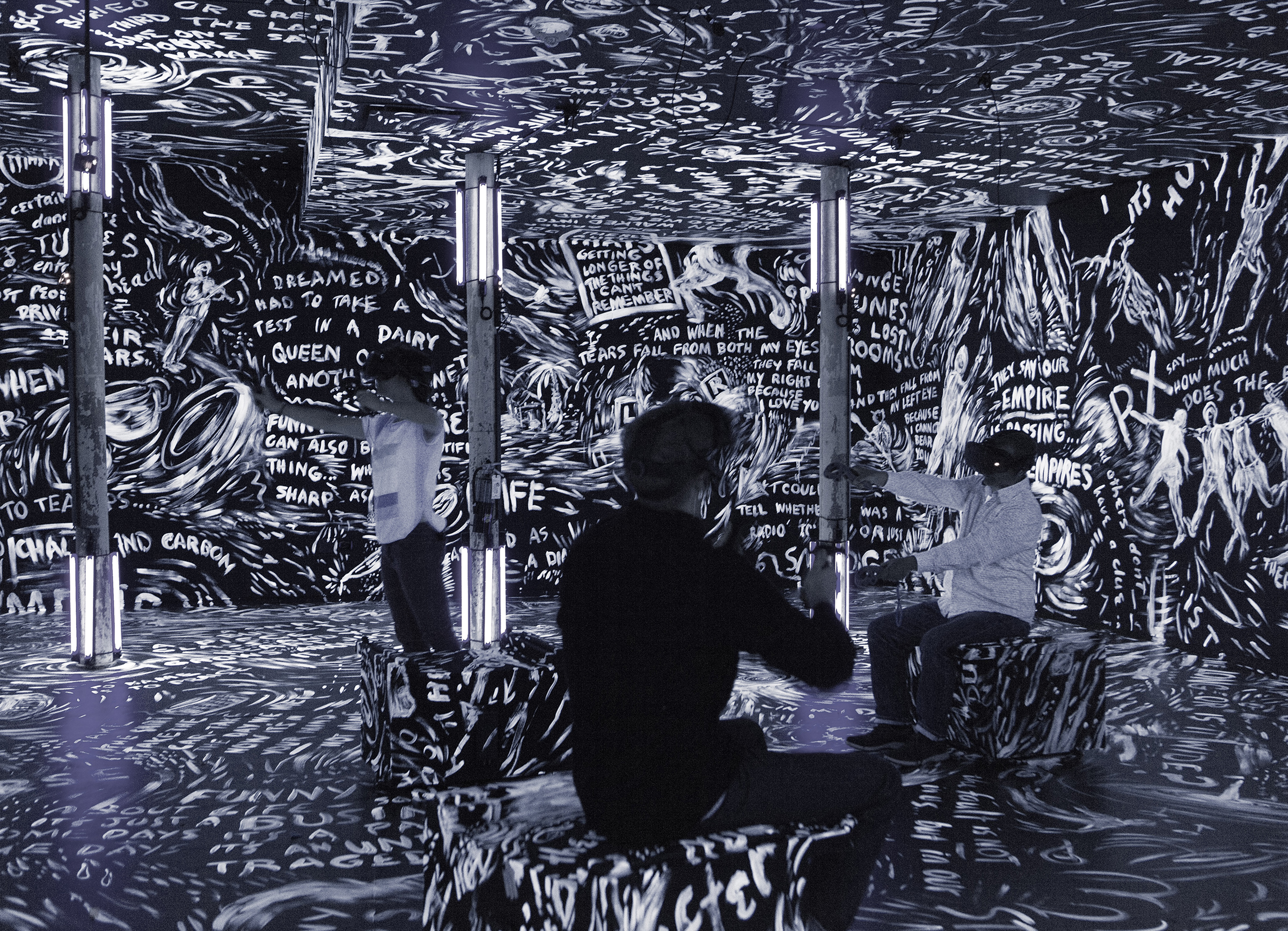 Overview
The Laurie Anderson Exhibition at Guild Hall will be divided into three components that will highlight various media that Anderson works in, allowing the visitor to experience the genius of this unique artist. The three components will be: Virtual Reality, Video Performance and drawings. Come and meet and mingle with your fellow members and enjoy exclusive access to the exhibition.  Refreshments will be served.  Reservations are strongly encouraged.  If you are a current member and did not receive a private RSVP link in your email, please contact our Membership Associate.
Virtual Reality Experiences
There is plenty to see in the Laurie Anderson exhibition without a reservation, however, if you would like to reserve a 15 minute virtual reality slot for either ALOFT or CHALKROOM, please reserve below. Note: you must make separate reservations for ALOFT and CHALKROOM. Each reservation is for one individual.
Laurie Anderson

Artist

Laurie Anderson who was the recipient of the 2011 Guild Hall Lifetime Achievement Award in the Visual Arts will be showcased in all three museum Galleries. Anderson is an avant-garde artist, composer, musician and film director whose work spans performance art, pop music, and multimedia projects. Initially trained in violin and sculpting, Anderson pursued a variety of performance art projects in New York during the 1970s, making particular use of language, technology, and visual imagery. All of these elements are still a vital part of her artistic output.