Contemporaries Member Event:
Laurie Anderson After Dark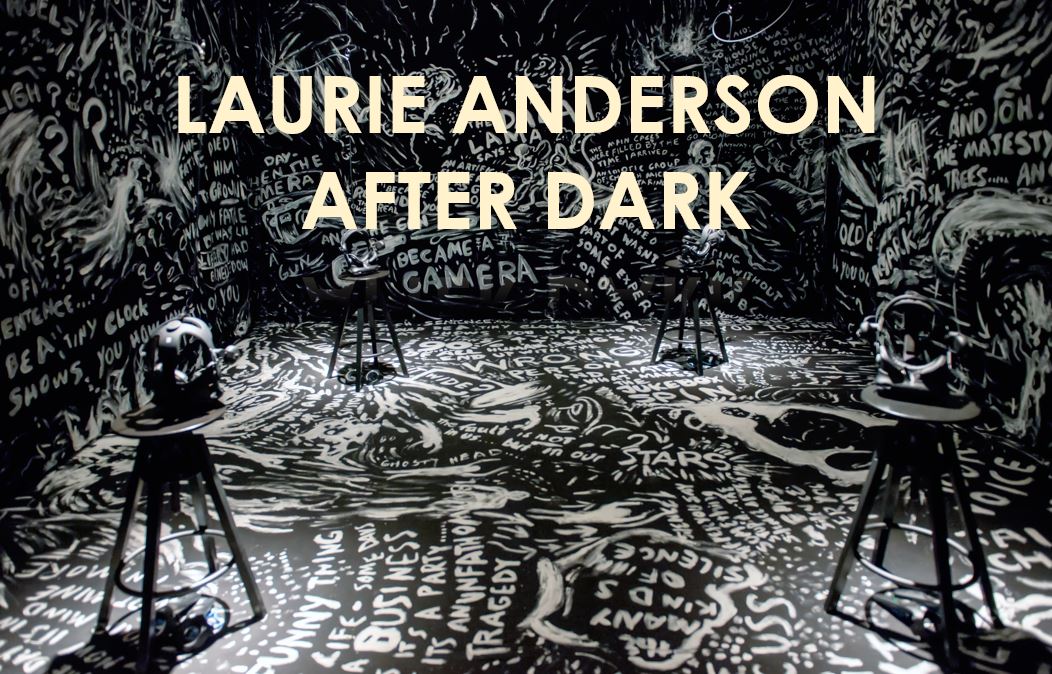 Overview
Contemporaries Circle Exclusive Event
Once the sun goes down and general public has left for the day, it's time for the Contemporaries Circle to delve into the full Laurie Anderson exhibition. Join Executive Director Andrea Grover, museum staff, and your fellow Contemporaries members for an evening that is sure to be eye-opening, transfixing, and maybe a little eerie…
Experience mindbending virtual reality through Chalkroom and Aloft, take in Anderson's massive chalk drawings that tell the story of her beloved dog's journey through the afterlife, and relax on a giant beanbag with her critically acclaimed films.
Indulge in amplified classic late-night snacks, wine, and beer.
Not a Contemporaries Circle member? Join today to enjoy this after-hours viewing and other exclusive events.