JDT Lab:
Far Travelers
Free admission, reservations strongly suggested
Free Reservations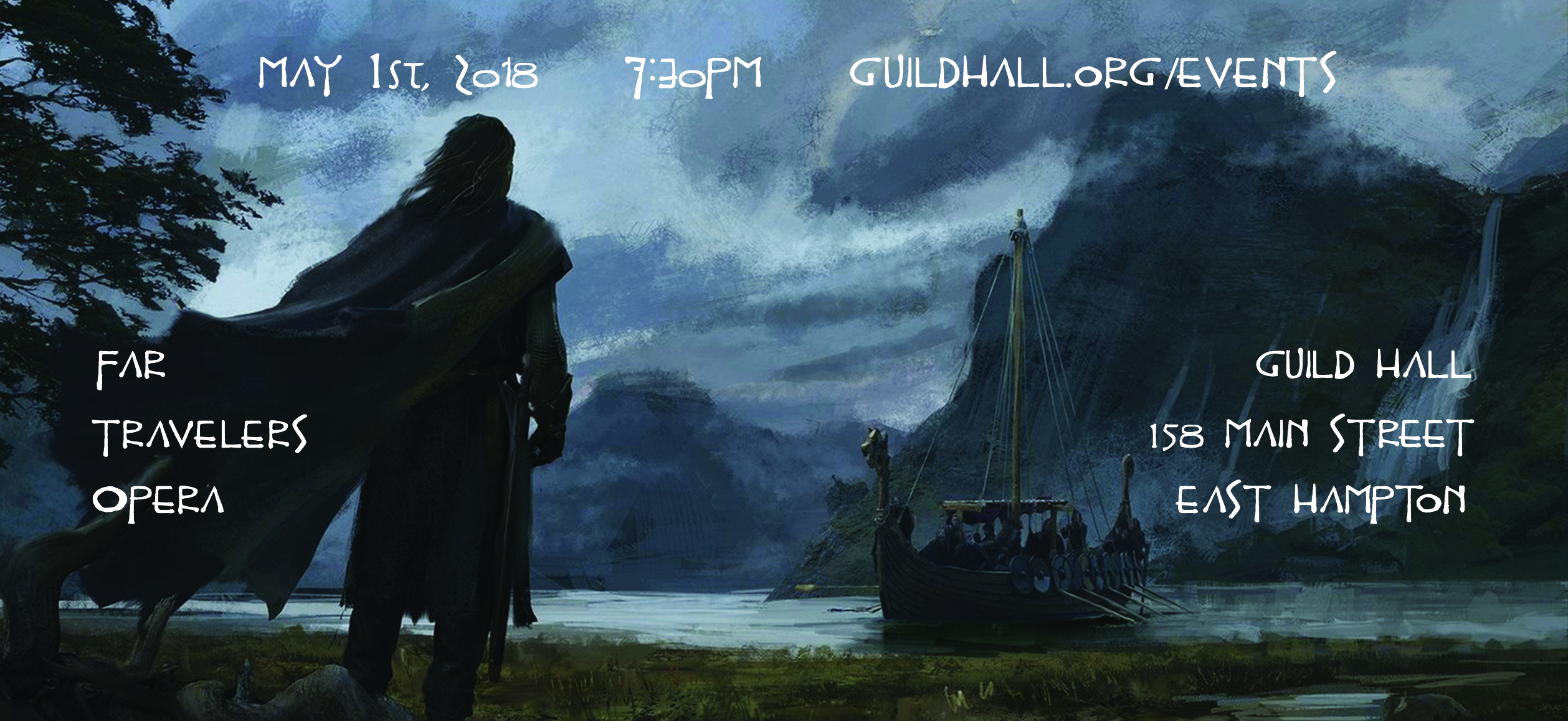 Overview
Noted film composer Jeffrey Leiser will present a live concert featuring selections from his new opera, Far Travelers, currently in development. Mr. Leiser is known for his many film scores and his full length symphony, The Summit. Far Travelers is a Viking opera, set in the year 1004 A.D. Based (in premise) on the Vinlandic sagas, the opera follows the travels of a group of merchants and Vikings as they attempt to settle Newfoundland, but the real action takes place between two prominent women of the time: Gudrid Thorbjarnardóttir, who gave birth to the first European child in North America, and Freydís Eiríksdóttir, the fiery half-sister of famed explorer Leif Erikson. Spanning Vinland (Newfoundland), Greenland, and Iceland, Far Travelers is an epic tale in the spirit of Der Ring des Nibelungen.
JDT Lab Prix Fixe Special
Two-course dinner for $27 at the 1770 House.
Mention code JDTLab when making your reservation.
Offer only good prior to curtain
Jeffrey Leiser

Composer

Jeffrey Leiser is a film and concert composer, sound artist and screenwriter. He has composed original music and created sound design for over 30 short films and 4 feature films, including Glitch in the Grid, for which he was awarded a Gold Medal from the Park City Film Music Festival. Jeffrey has also created music for multiple art exhibitions including Hologalactic.  Jeffrey is the co-founder, with his brother Eric, of Albino Fawn Productions, an independent production company focused on exhibiting experimental and spiritual works. As a screenwriter, Jeffrey wrote Finding Infinity, a biopic about Georg Cantor. The Summit, his first full-length symphony, was recorded at Avatar Studios and released in November 2015 by Discovery Music + Vision in the UK . He also composed Time Squares and is writing a viking opera, FAR TRAVELERS, which has received two cultural grants (2017 American Scandinavian Society, 2016 American Scandinavian Foundation). Most recently, he created sound design for Anthropic Principle, which is part of Dreamlands at the Whitney Museum of American Art.