Student Art Festival: Made by Water
High School Awards Ceremony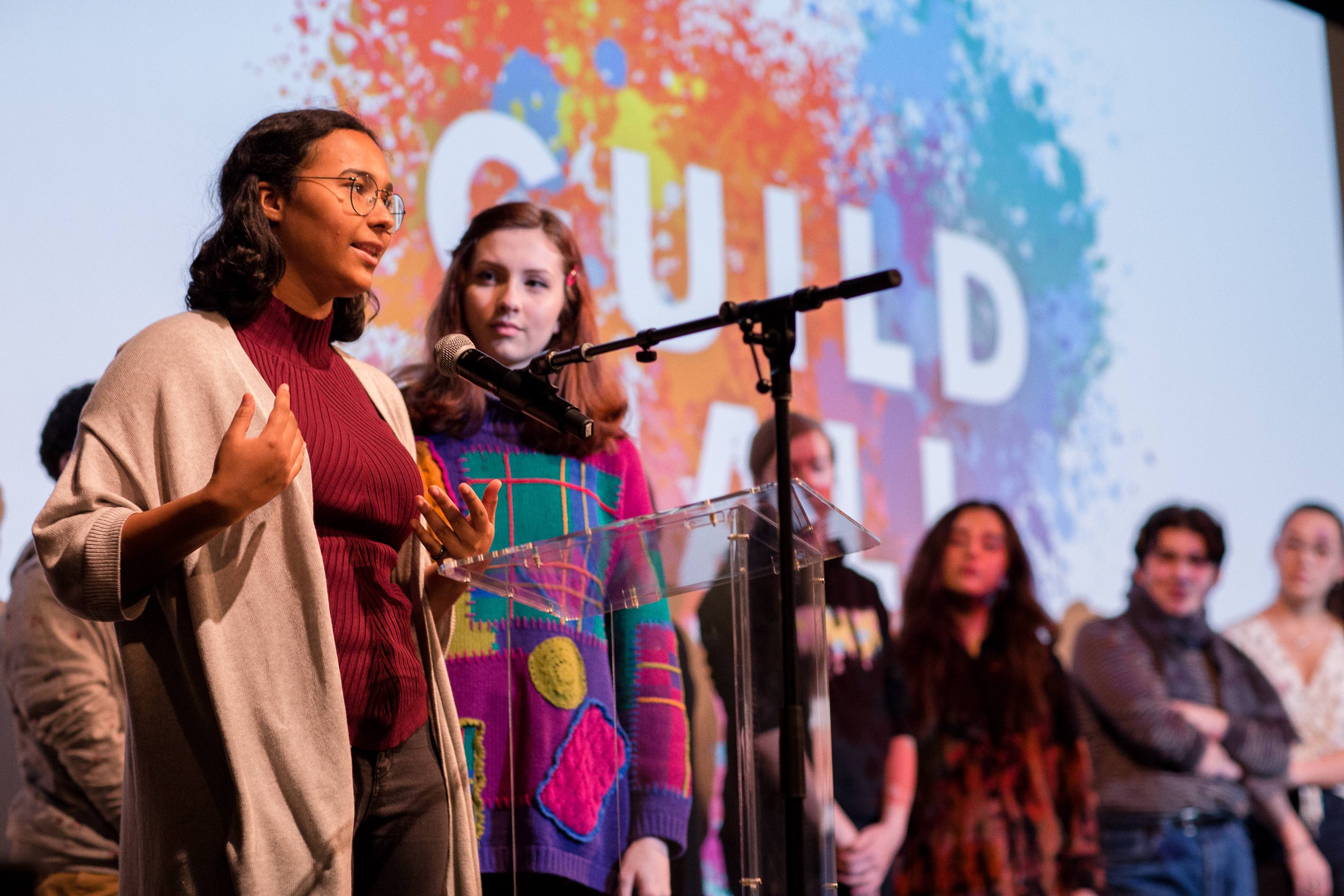 Overview
Hosted by Guild Hall's Teen Art Council, the High School Awards Ceremony is a moment to celebrate and recognize high achievement and creativity in select high school artists whose work is exhibited in the Student Art Festival: Made by Water.
This year's awards are determined and given by Guest Artist & Juror, Virva Hinnemo. All awardees will receive a certificate of excellence, and the opportunity to speak with the guest artists & juror at the post-ceremony reception. 
Virva Hinnemo

Virva Hinnemo was born in Helsinki, Finland, in 1976. Growing up she spent her time between Stockholm, Sweden, Viinijärvi, Finland and Moscow, Russia. She studied at The Royal Academy of Music in Stockholm and in 1996 got her certificate of painting from The Nyckelvisks School of Art in Stockholm. She received her BFA in painting from Parsons School of Design in 2000.

Hinnemo has shown her work in New York, Miami, Boston, Provincetown and Stockholm. She has been reviewed in The New York Times, Time Out New York, The New Yorker, and The New York Sun. She has made illustrations for a number of books and magazines.

She is currently living and working in Springs, Long Island.
Event Sponsors
Lead Sponsor: BNB Bank All Museum Programming supported in part by The Melville Straus Family Endowment, The Michael Lynne Museum Endowment, Vital Projects Fund, Hess Philanthropic Fund, Crozier Fine Arts, The Lorenzo and Mary Woodhouse Trust, and public funds provided by New York State Council on the Arts with the support of Governor Andrew M. Cuomo and the New York State Legislature, and Suffolk County. Free admission is generously funded by BNB Bank and Landscape Details. All Education Programming supported by The Patti Kenner Arts Education Fellowship, with additional funding by an anonymous donor, Kate W. Cassidy Foundation, Lewis B. and Dorothy Cullman Endowment Fund, and The Melville Straus Family Endowment.
Become a Sponsor