GUILD HALL: OFFSITE
The Potions of Love: Bel Canto Arias and Ensembles
Guild Hall & Bel Canto Boot Camp Resident Artist Series
Buy Tickets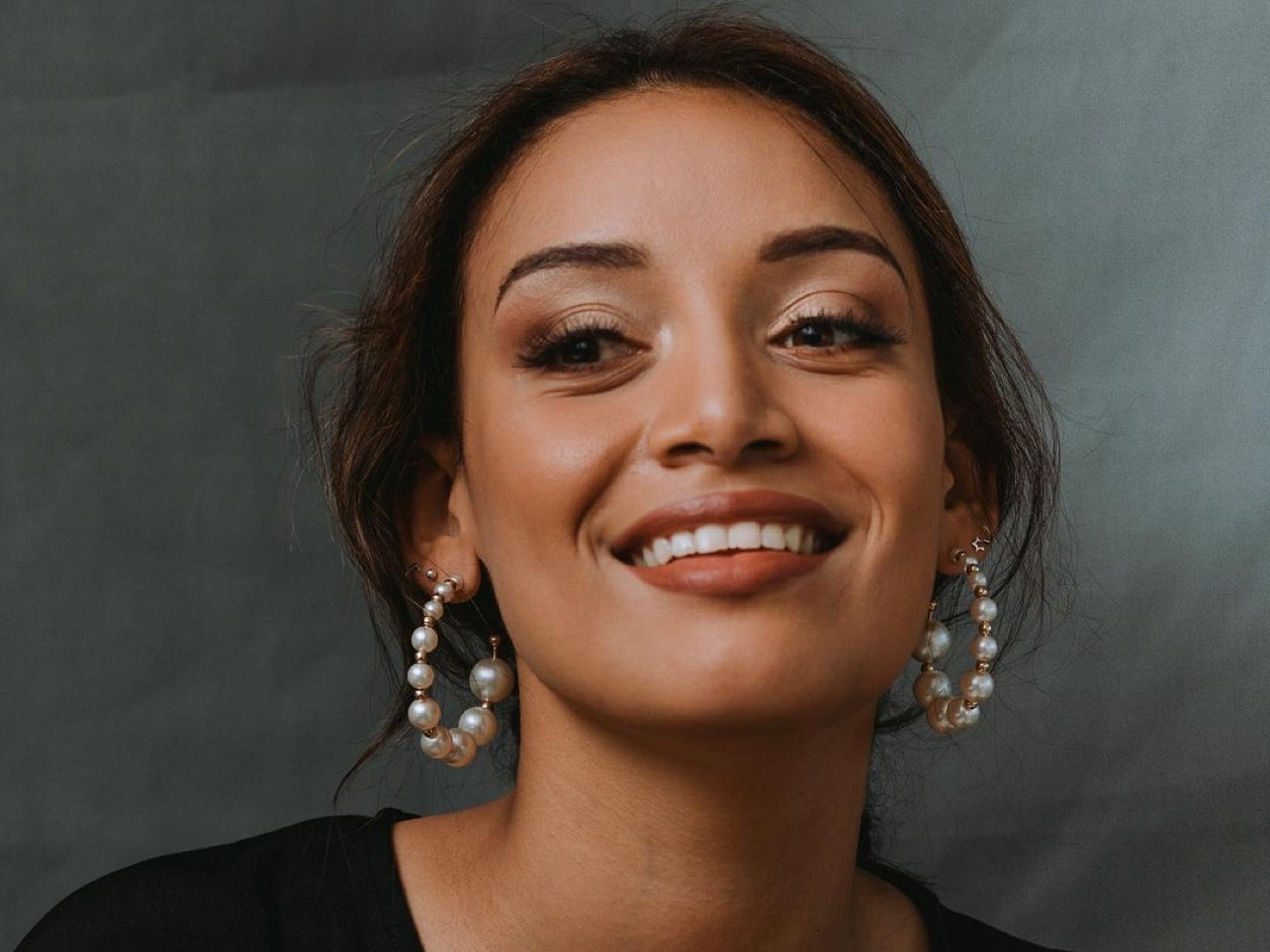 Overview
The Potions of Love: Bel Canto Arias and Ensembles
with Brittany Smith, Juan Hernández, and other Resident Artists
Rachelle Jonck and Derrick Goff, pianists
Five emerging artists join Bel Canto Boot Camp for an evening of beloved Bel Canto Scenes & Arias. Selections from Donizetti's L'elisir d'amore ground the recital with performances by South African soprano Brittany Smith, and Puerto Rican tenor Juan Hernández.
Brittany Smith and Juan Hernández come to the series summer residency through the joint efforts of Guild Hall and Bel Canto Boot Camp. Prior to their arrival in East Hampton, they will participate in BCBC's training program in New York City in preparation for their role debuts of Adina and Nemorino in Donizetti's L'elisir d'amore. Following their residency at Guild Hall and the East Hampton recital they leave for Cape Town where they will rehearse with the rest of the local L'elisir d'amore cast before embarking on a 10-city tour of South Africa. The summer residency marks be
Miss Smith's first visit to and performances in the U.S.A. Cape Town Opera presents Mr. Hernández in South Africa for the first time.
The rest of the summer residency roster will be filled after live auditions in New York City in May. Singers interested in auditioning can find information and application form here. In line with BCBC's priorities on inclusivity and equity, no cost is incurred to the auditionee to apply or audition, and virtual options are on offer for singers not based in New York.
ABOUT GUILD HALL & BEL CANTO BOOT CAMP RESIDENT ARTIST SERIES
The Guild Hall & Bel Canto Boot Camp Resident Artist Series is a collaboration between the Learning + Public Engagement department at Guild Hall of East Hampton and Bel Canto Boot Camp. With the shared values of creative authenticity, artistic development, and community engagement, the Series supports an emerging generation of opera singers. By providing individualized training from Bel Canto Boot Camp mentors and masterclasses with international artists, the series aims to support a new generation of emerging opera singers and to increase awareness and appreciation of the unamplified voice. 
The 2022 Season will include intimate recitals with tenor Jack Swanson, a program of scenes and arias in collaboration with Cape Town Opera South Africa, and baritenor Michael Spyres in concert, featuring his favorite bel canto arias and songs. He invites Resident Artists who will be in training at Guild Hall to join him in operatic ensembles giving our audiences the opportunity to see the stars of today and tomorrow in performance together.
COVID-19 Protocol: For indoor programs, all guests over the age of 12 must provide proof of full vaccination.
Juan Hernández

Puerto Rican Tenor Juan Hernández Mercado began his professional singing career with the Puerto Rico Symphony Orchestra in 2012, and has since been part of many local and international productions in the US and abroad. In the 2019 season, he was selected to be a Bailey Apprentice Artist at Palm Beach Opera and a Young Artist at Opera Saratoga. Role credits include: Corentin in Dinorah (Amore Opera), Almaviva in Il barbiere di Siviglia (Accademia Lirica Uberto Giordano), Gastone in La traviata (Accademia Lirica Umberto Giordano), Basilio in Le nozze di Figaro (International Festival Il Ponte), L'arithmétique in L'enfant et les sortilèges (Opera on the Avalon), Goffredo in Rinaldo (Vocalpedia's Vozarteum), Monostatos in Die Zauberflöte  (Conservatorio de Musica de P.R).

Recent awards include: Metropolitan Opera National Council Auditions District Encouragement Award (2019), NATS NYC District Competition First Place (2019), Opera on the Avalon Audience Choice Award (2015).

He began his Music Studies at the Escuela Libre de Música Ernesto Ramos Antonini, Alma Mater of some of the most recognized Puerto Rican artists. After graduating with Honors, he continued his training in Vocal Performance at the Puerto Rico Conservatory of Music under the tutelage of the late William Woodruff. Juan is currently a voice student of Raymon Geis.

Brittany Smith

Cape Town Opera soloist Brittany Smith holds a BMus in Opera from the South African College of Music at the University of Cape Town. Under the tutelage of Professor Virginia Davids, she started her solo singing career at

the university in the role of Cherubino in Le nozze di Figaro (2016) followed by Adele in AGL Opera's production of Die Fledermaus. Brittany's awards include the 2013 Ruth Ormond Prize for the Most Promising First Year UCT Female Opera Student, the 2016 Schock Foundation Opera Competition Female Classical Winner, and a nomination for the 2017 Fleur du Cap Award for Best Female Opera Singer for her Pamina in Cape Town Opera's production of The Magic Flute. Brittany joined the Cape Town Opera Young Artist Program in 2018, and premiered as Norina in Don Pasquale, a collaboration between Cape Town Opera and the UCT Opera School. In May 2019, she sang the role of Giulietta in I Capuleti e i Montecchi, and in 2020 Despina in Così fan tutte. In 2021 at Artscape Opera House she sang Gretel in Cape Town Opera's Hänsel und Gretel for which she received a Fleur du Cap nomination, Leïla in The Pearl Fishers, and Magda in La rondine. 2022 will see her perform the role of Susanna in Cape Town Opera's Le nozze di Figaro.

Derrick Goff

Derrick Goff is an alumnus of the Metropolitan Opera's Lindemann Young Artist Development Program and a current member of the MET music staff. He has enjoyed many years of collaboration at Teatro Nuovo, a continuation of the young artist program of Bel Canto at Caramoor, where he is resident as a coach, chorusmaster, and Italian teacher. In addition to his work as a pianist, coach, and conductor, Derrick holds degrees in organ and voice from Westminster Choir College.

Rachelle Jonck

Rachelle Jonck received her musical training at the Conservatory of the University of Stellenbosch in South Africa. In her native country she was awarded a FNB/Vita award for her contribution to opera in South Africa and the Nederburg Opera Prize – South Africa's premier opera award.

Rachelle moved to New York City as Head Vocal Coach and Assistant Conductor of Bel Canto at Caramoor. Her private coaching studio includes established professionals whose careers take them to the largest opera houses of the world, and younger singers still on the verge of a professional career. Her master class topics, while related to her main study field of bel canto, explore the wider application of the bel canto way of singing. rachellejonck.com

Bel Canto Boot Camp

BEL CANTO BOOT CAMP

Bel Canto Boot Camp was born during the pandemic when we reached out to singers around the world – singers who had no place and seemingly no reason to sing. To be honest, we needed to find a way to feed our own souls as well while we were cut off from music making – something we never even considered could possibly happen. We created The Vaccai Project – a unique online training course for singers. Just short of two thousand singers from America to South Africa, from Columbia to Russia practiced together for the day when stages would be open to them again and theaters would be filled with audiences. We discovered a beautiful new way to support singers – beautiful in its inclusivity, its expansion of the richness of the New York opera community to artists all over the world, the breaking of often prohibitive barriers of distance, cost, time and audition-only programs.

Now, as the world continues to emerge from Covid-19, Bel Canto Boot Camp strives to support artists in the physical world as we did (and continue to do) virtually. Our ability to work in person with singers is now supported by an online platform allowing us to stay in contact when we cannot be there physically. Additionally BCBC allows singers, teachers, and presenters to network effectively with each other in the ever growing BCBC community. belcantobootcamp.com
Event Sponsors
Principal Sponsor: V. Atkins Foundation

Additional support: Dr. Ralph Gibson, in memory of Andy Jacobyansky, who generously shared his passion, knowledge, and support for the opera 

Learning & Public Engagement programming is supported by The Patti Kenner Arts Education Fellowship, The Hearthland Foundation, Stephen Meringoff, Susan and Stephen Scherr, and funding from the Lewis B. and Dorothy Cullman Endowment Fund, and The Melville Straus Family Endowment.

Theater Programming supported in part by The Schaffner Family Foundation, Straus Family Foundation, Michael Balmuth, Blythe Danner, and funding from The Ellen and James S. Marcus Endowment for Musical Programming and The Melville Straus Family Endowment.
Become a Sponsor