Ellsworth Kelly in the Hamptons
Museum hours:
Mon, Fri, Sat - 11am-5pm
Sun - noon-5pm
Free Admission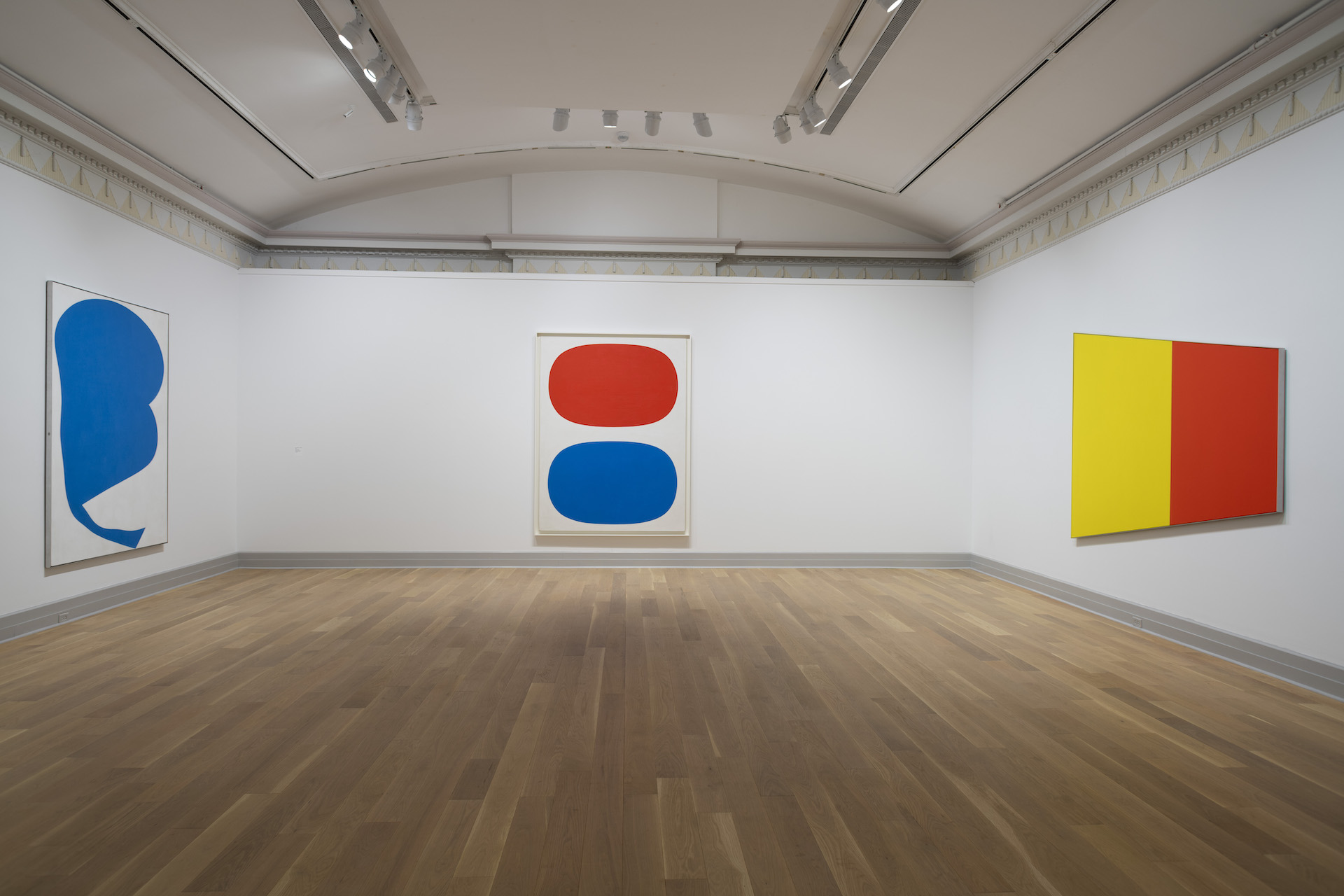 Overview
Ellsworth Kelly's sabbaticals in the Hamptons during 1960 and 1961 and a few years later, during 1968 and 1969, were pivotal episodes in his career, which spanned more than six decades. While ensconced on the East End during his late thirties and mid-forties, Kelly, one of America's most significant abstractionists, painted two distinct bodies of work, made a large sculpture, drew plants and flowers, and photographed local farmyard barns. Surprisingly, the time he spent on the easternmost stretch of Long Island has not been investigated. As it is, it's barely mentioned in most chronologies devoted to his life and art. A black and white photograph of seven paintings seen outdoors in a rustic setting in the Springs in 1960—and published in a French exhibition catalogue—establishes what Kelly executed that year. Varied in their dimensions, singular interior shapes, and colors that are not readily associated with his oeuvre, these works by Kelly go off in a new direction from what preceded them. The same also can be said of the art he executed at the end of the nineteen sixties. Moreover, these shaped canvases appear to have been inspired by barns that the painter photographed in Southampton in 1968. Then too, his palette became bolder and more assertive, the scale of his canvases grew larger, and his preoccupation with shaping established him as a pioneer of the times.
Much of the compelling work Kelly executed in the Hamptons during the early and late nineteen sixties is found in museums in New York and other institutions on the East Coast. Besides belonging to critical moments in Kelly's career, these paintings, works on paper, photographs, and sculpture that would be put on view at Guild Hall are downright gorgeous and appear timeless. Critically, they would illuminate yet another important chapter in the History of American Art that is rooted in the East End.
Event Sponsors
PRINCIPAL SPONSORS
Dorothy Lichtenstein, Matthew Marks and Jacqueline Tran, Jack Shear
LEAD SPONSORS
Agnes Gund, Jo Carole and Ronald S. Lauder, The Noto Family Foundation, Louise and Leonard Riggio, Fern and Lenard Tessler
CO-SPONSORS
The Broad Art Foundation
Additional support from J.P. Morgan and Theo Hios Fund
All Museum Programming supported in part by Crozier Fine Arts, Gerry Charitable Trust, The Lorenzo and Mary Woodhouse Trust, The Melville Straus Family Endowment, The Robert David Lion Gardiner Foundation, and public funds provided by Suffolk County.
Free Admission sponsored by:
Become a Sponsor