Communicating the Plastic Crisis: Erica Cirino & The Bridgehampton Childcare & Recreation Center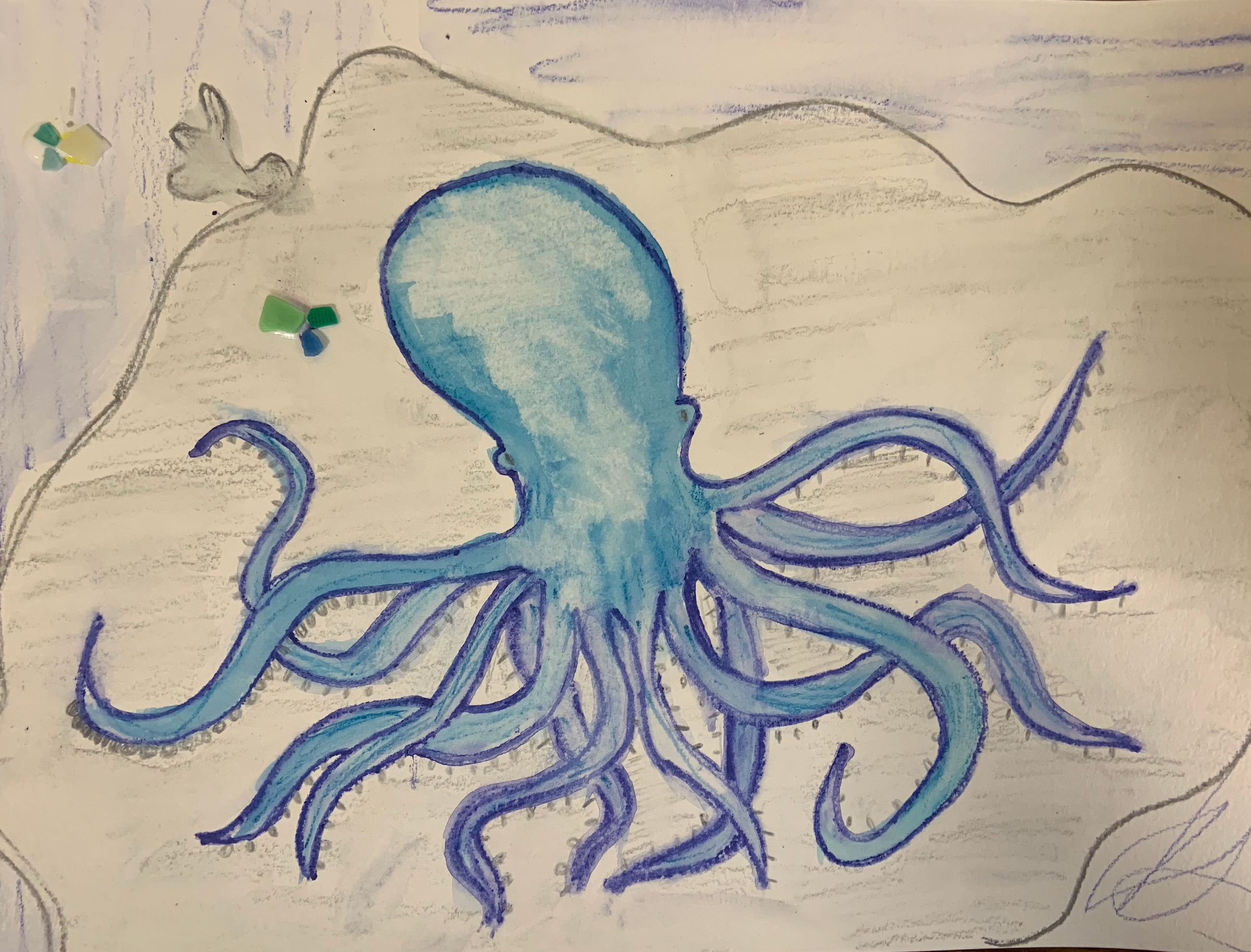 Overview
A Guild Hall Education Initiative
Led by science-writer and visual artist, Erica Cirino, Communicating the Plastic Crisis is a series of watercolor and plastic works by student artists at the Bridgehampton Childcare & Recreation Center (BHCCRC). Over the course of four week one-hour art and science workshops, Cirino and the BHCCRC Students engaged in conversations and activities on waste, plastic pollution, and how plastic trash can be repurposed as an art medium of the modern age; conveying the importance of humanity's relationship to the planet earth and how it might be improved.
The exhibition is paired with a participatory talk, Thicker Than Water with Erica Cirino, as part of the Guild Hall After Hours program on July 15.
BRDIGEHAMPTON CHILDCARE & RECREATION CENTER STUDENT ARTISTS
| | |
| --- | --- |
| Nigel Ambercrombie | Zacheriah Michelle |
| Deyver Cabanas | Jessica Morocho |
| Anna Bella Delgiorno | Kaylee Munoz |
| Johnny Delgiorno | Michael Munoz |
| Jaili Escobar | Johan Otavalo |
| Daniella Garnica | Alysson Pichon |
| Samantha Garnica | Ashley Reyes |
| Kaylee Gordillo |   |
CURATOR
Casey Dalene, Lewis B. Cullman Associate Curator for Learning & Public Engagement
Anthony Madonna, Patti Kenner Senior Associate for Learning & Public Engagement
Materials for Communicating the Plastic Crisis were generously donated by the Hawai'i Wildlife Fund. 

Erica Cirino

Erica Cirino is a science writer and artist exploring the intersection of the human and nonhuman worlds. Her widely published photojournalistic works depict the numerous ways people connect to nature—wild creatures in particular—and shape planet Earth. In her recent book, Thicker Than Water: The Quest for Solutions to the Plastic Crisis (forthcoming, October 2021) Erica documents plastic across ecosystems and elements, the numerous and insidious ways plastic and its industries are harming communities of color, and strategies that work to prevent plastic from causing further devastation to our planet and its inhabitants. She lives with her rescued street dog, Sabi, on and between two shores, Long Island and Connecticut.
Event Sponsors
Education Programming supported by The Patti Kenner Arts Education Fellowship, Lucy and Steven Cookson,

The

Hearthland

Foundation

, the Helen Frankenthaler Foundation, Milton and Sally Avery Arts Foundation,

Susan and Stephen Scherr

,

and funding from the Lewis B. and Dorothy Cullman Endowment Fund, and The Melville Straus Family Endowment

 

 
Become a Sponsor