Artist Talk
Thicker Than Water with Erica Cirino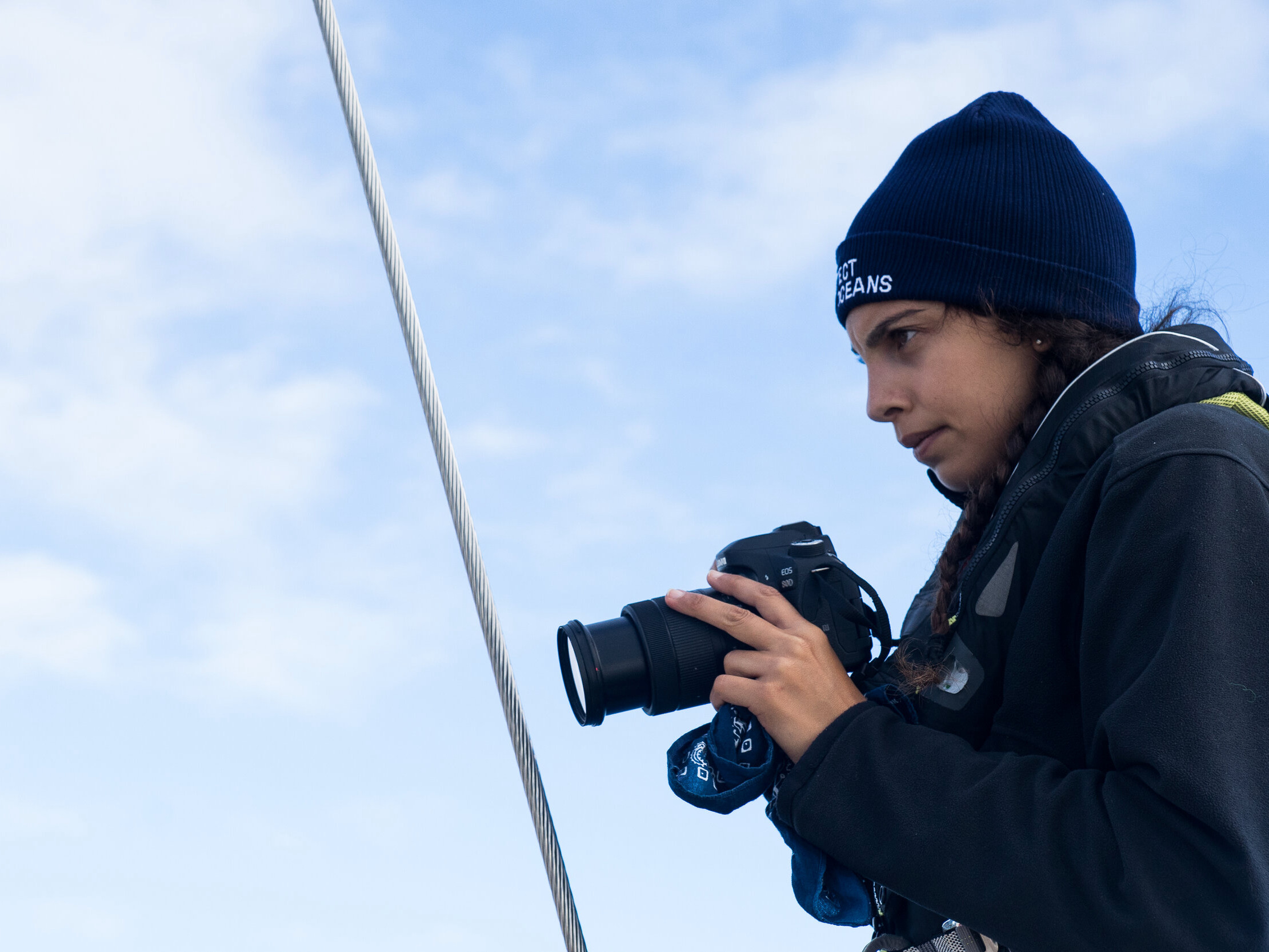 Overview
Click HERE for full COVID-19 information to review prior to your visit.
---
Science Writer and Artist, Erica Cirino speaks about her research and upcoming book, Thicker Than Water: The Quest for Solutions to the Plastic Crisis and her recent project with the Bridgehampton Childcare & Recreation Center on view in Guild Hall's Education Corridor.
This talk is programmed as part of the July 15 Guild Hall After Hours.
Appealing to readers of Carl Safina and Elizabeth Kolbert, Erica Cirino's Thicker Than Water is a riveting nonfiction debut that takes you to the front lines of Earth's plastic pollution crisis!
Plastic is everywhere—it's in our food containers, keyboards, glasses, even our toothbrushes. It's lightweight, versatile, and so cheap that we often forget how much it permeates our lives. But our relationship with plastic is not a healthy one, and our worldwide reliance on it is affecting our planet. The oceans swirl with plastic detritus; scientists have discovered dead whales with stomachs filled with plastic bags, seabirds eating plastic lights, and turtles suffocating on plastic straws stuck in their nostrils. Less obvious, but potentially just as deadly, are the plastics that break down in the ocean into small particles over time, called microplastics. These tiny pieces contain toxic chemicals that are released into the bodies of wild animals and travel up the food chain into fish and other creatures, eventually making their way onto our plates and into our stomachs.
Thicker Than Water charters a course through some of the key sites in the fight against plastic pollution—from the ocean currents dotted with trillions of tiny plastic pieces to research centers across the globe working on plastic alternatives. Readers will be exposed to the shocking extent of plastic contamination in our environment and ecosystems, but will also be introduced to the scientists, advocates, innovators, and ordinary citizens who are trying to solve the problem.
Erica Cirino

Erica Cirino is a science writer and artist exploring the intersection of the human and nonhuman worlds. Her widely published photojournalistic works depict the numerous ways people connect to nature—wild creatures in particular—and shape planet Earth. In her recent book, Thicker Than Water: The Quest for Solutions to the Plastic Crisis (forthcoming, October 2021) Erica documents plastic across ecosystems and elements, the numerous and insidious ways plastic and its industries are harming communities of color, and strategies that work to prevent plastic from causing further devastation to our planet and its inhabitants. She lives with her rescued street dog, Sabi, on and between two shores, Long Island and Connecticut.
Event Sponsors
Theater Programming supported in part by the Helen Frankenthaler Foundation, Barbara Slifka, The Schaffner Family Foundation, 

Straus Family Foundation,

 Brown Harris Stevens, Michael Balmuth, Blythe Danner, Lang Insurance, and funding from The Ellen and James S. Marcus Endowment for Musical Programming and The Melville Straus Family Endowment

  John Drew Backyard Theater
Special thanks to Marty and Michele Cohen, Ben Krupinski Builder, Hollander Design, and Groundworks Landscaping 
Become a Sponsor