BENEFIT EVENT
Academy of the Arts Dinner Honoring Marty and Michele Cohen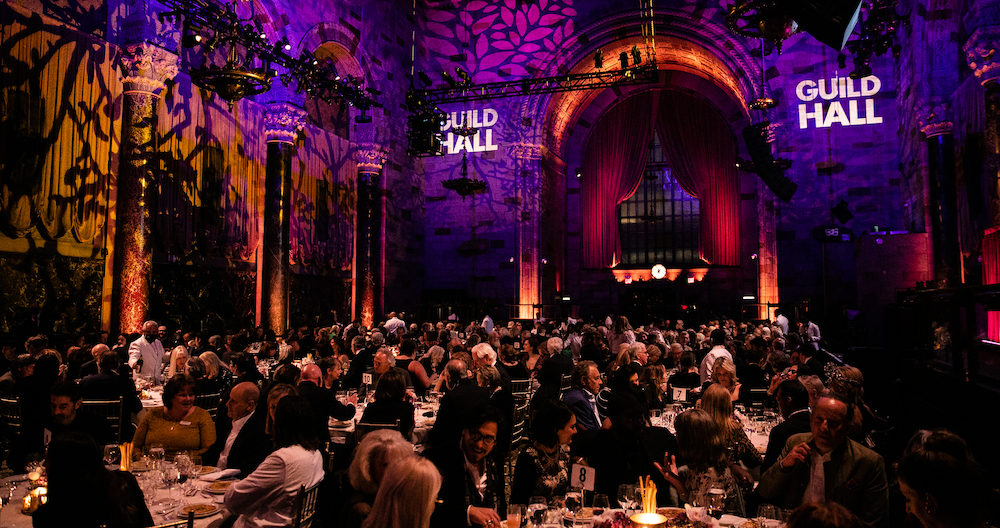 Overview
Join us for the 36th annual Academy of the Arts Dinner on Monday, March 14, 2022, at Cipriani 42nd Street to celebrate those who champion Guild Hall's dynamic mission as an inventive, artist-driven institution. The Academy of the Arts is a community of accomplished artists who lend their expertise and talents to our storied institution.
This unmissable evening will honor Board Chairman Marty Cohen and Michele Cohen for their long-standing commitment and generosity to Guild Hall.
We will also recognize the newest inductees to our prestigious Academy of the Arts: Barry Bergdoll, Renee Cox, Cornelius Eady, Bran Ferren, RoseLee Goldberg, Rashid Johnson, Erik Larson, Robert Longo, Julianne Moore, Questlove, Ugo Rondinone, Frank Wimberley, and Lucy Winton.
View the 2022 Academy of the Arts Journal
Co-Chairs
Alice Aycock, Hilaria & Alec Baldwin, Judy & Ron Baron/Baron Capital Foundation, Taylor Barton & G.E. Smith, Toni & Seth Bernstein, Christine Berry, Gabrielle Bluestone, Mary Jane & Charles Brock, Judith K. Brodsky, Jacqueline Brody, Michael N. Cinque, Marty & Michele Cohen, Bonnie Comley & Stewart F. Lane, Lucy & Steven Cookson, Blythe Danner, Florence & Richard Fabricant, Linda & Gregory Fischbach, Barbara F. Gibbs, Nina Gillman, Suzanne & John Golden, Melinda Hackett, Lillian Heidenberg, Bruce Horten, Susan Jacobson, Tom Kempner & Katheryn Patterson, Patti Askwith Kenner, Barbara & Richard S. Lane, Bonnie Lautenberg, Dorothy Lichtenstein, Linda Lindenbaum, Jeffrey & NancyJane Loewy, Ninah Lynne, Christina & Alan MacDonald, Sondra & David S. Mack, Linda Macklowe, Mary Jane Marcasiano & Ralph Gibson, Peter Marino Charitable Foundation, Susan & Morris Mark, Kathleen McDonough & Edward Berman, Joyce F. Menschel, Stephen Meringoff, Cheryl & Michael Minikes, Amanda & Don Mullen, Alice K. Netter, Pamela & Edward Pantzer, Mary Pfeifer, Katharine Rayner, Deborah & David Roberts, Toni L. Ross Charitable Trust, Tom Roush & LaVon Kellner, Sheri Sandler, Didi & Oscar S. Schafer, Betsy Pinover Schiff & Edward Schiff, Henry & Peggy Schleiff, Sandra K & Dr. Steven Schoenbart, Lisa Schultz, Michael Schultz & Jan Platin, Cindy & John Shea, Drs. Marjorie & David Silverman, Galia Meiri-Stawski & Axel Stawski, Bob Steers, Stephanie Todd, Susan Vecsey, Edwina von Gal, Kathleen Walsh & Gene Bernstein, Angela Westwater/Sperone Westwater, Lucy Winton, Susi & Peter Wunsch, Kenneth L. Wyse, and Nina Yankowitz & Barry Holden