Student Art Festival 2021
PAST-PRESENT-FUTURE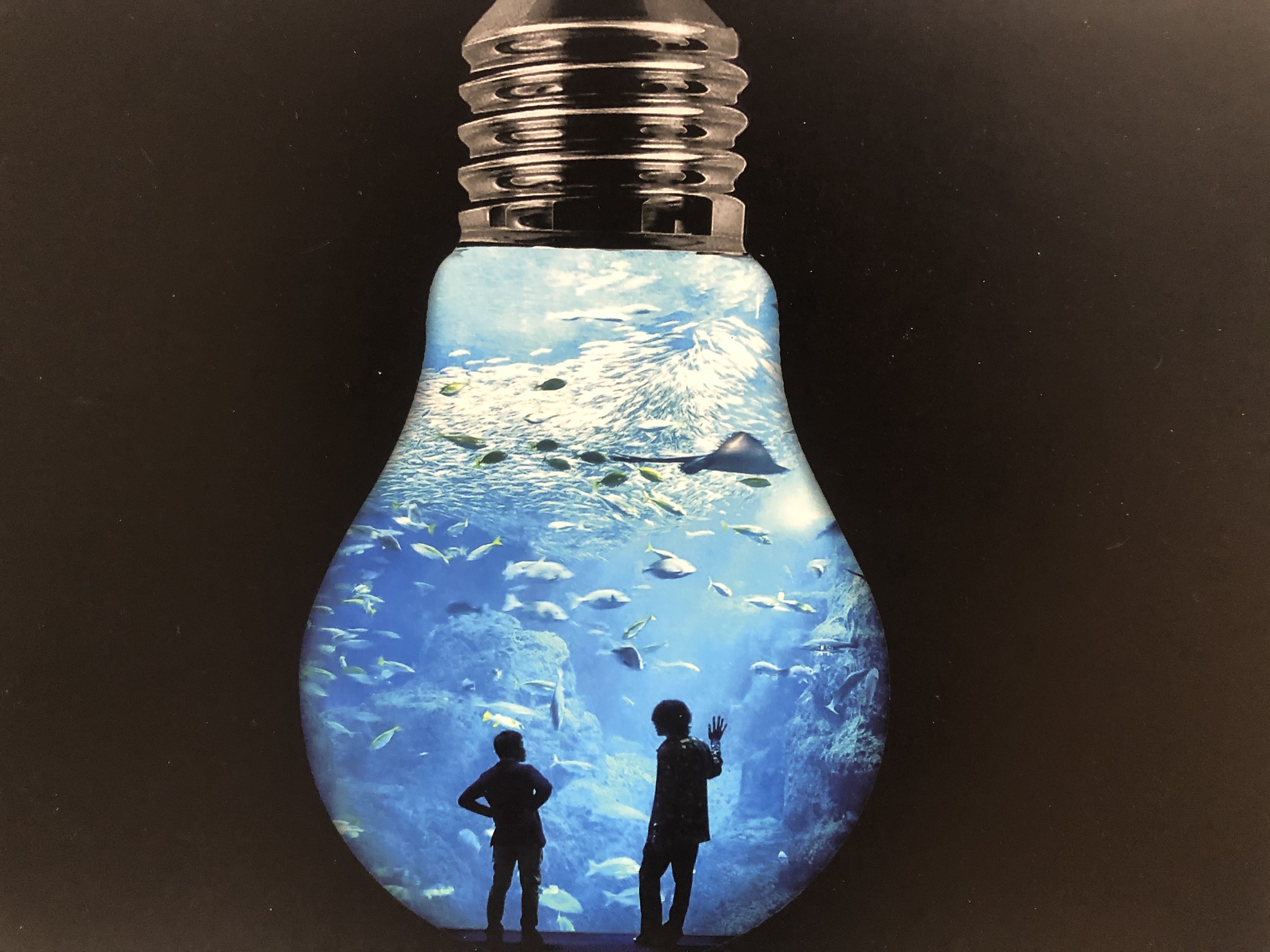 Overview
The Guild Hall Student Art Festival (SAF) is a beloved tradition that encourages and showcases the artistic achievement and imagination of students, Kindergarten to Grade 12, on the South Fork of Long Island. 
 As a celebration of both Guild Hall's 90th Anniversary, and the centennial of the Village of East Hampton, this year's festival, Student Art Festival 2021: PAST-PRESENT-FUTURE, looks to both our shared past and an imagined future. Through the practice of art and design, ranging from imagery of natural growth and metamorphosis to Futurism and Science-Fiction, students across the East-End will collectively produce an exhibit that reflects our past, acknowledges and celebrates our present, and imagines a changed and hopeful future.  
This festival begins with a free public opening of the exhibition, a series of weekend family workshops, and concludes with an awards ceremony for high school students.  
The SAF is open to all students and schools on the South Fork of Long Island: Bridgehampton – Montauk. For information on how to participate, register, and submit work, please visit the SAF TEACHER/STUDENT REGISTRATION PAGE.  
Curators
Casey Dalene, Curatorial Assistant & Lewis B. Cullman Associate for Museum Education
Anthony Madonna, The Patti Kenner Fellow in Arts Education  
CLICK HERE FOR MORE INFORMATION ON THIS YEAR'S THEME, AND ARTWORK REGISTRATION
TIMED TICKETS AND VISITOR INFORMATION
To ensure the health and safety of its visitors in response to the COVID-19 pandemic, Guild Hall has instituted the following measures:
Reservations to visit the Museum are recommended. You can reserve timed tickets online or by calling 631-324-0806 Friday-Sunday, 12-5 p.m. Drop-ins are also welcome!
Visitors are asked to be on time for their appointment. Visits are for a maximum of one hour and no more than 50 people will be allowed in the museum galleries at a time.
Visitors should enter through the left most front door of the building and check in with the Receptionist at the box office. A one-way footpath proceeds throughout the museum.
Masks are required in the building for all patrons over the age of 2.
Social distancing of at least 6 feet is encouraged in the museum galleries and lobby.
Event Sponsors
Education Programming supported by The Patti Kenner Arts Education Fellowship, Lucy and Steven Cookson, The Wunderkinder Foundation, the Helen Frankenthaler Foundation, Kate W. Cassidy Foundation, and funding from the Lewis B. and Dorothy Cullman Endowment Fund, and The Melville Straus Family Endowment. Museum Programming supported in part by the Helen Frankenthaler Foundation, public funds provided by New York State Council on the Arts with the support of Governor Andrew M. Cuomo and the New York State Legislature, an anonymous donor, Crozier Fine Arts, and funding from The Michael Lynne Museum Endowment, The Melville Straus Family Endowment, and The Lorenzo and Mary Woodhouse Trust. Free admission is generously funded by BNB Bank and Landscape Details.
Become a Sponsor