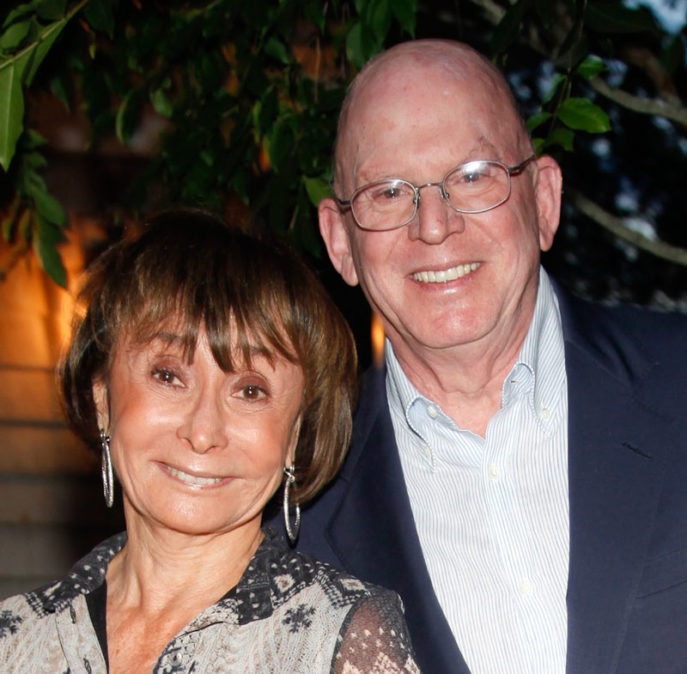 A deep love of East Hampton, where they have had their home for over 25 years, coupled with an appreciation for the arts and the importance of having a local cultural center are what drives the passion Cheryl and Michael Minikes share for Guild Hall.  A graduate of Queens College in New York City, Cheryl has been a board member of Guild Hall for almost 20 years. She is also a trustee of the 92nd Street Y, a member of the board of the American Friends of the Israel Museum, and is active in a host of other philanthropic efforts. Michael, also a graduate of Queens College and the NYU School of Business, is a senior financial services industry executive. He is currently Vice Chairman of Prime Brokerage at JP Morgan and former Chairman and President of JP Morgan Clearing Corp., the clearing and processing entity of JP Morgan.
Michael began his business career at the CPA firm of Spicer & Oppenheim where he became a partner in 1972, specializing in that firm's securities industry practice.  He joined Bear Stearns in 1978, soon becoming a general partner and then a senior managing director when Bear Stearns incorporated and went public in 1986.  He was a member of the firm's Board of Directors, and Operations Committee. He served as Treasurer of The Bear Stearns Companies until January, 2008, when he became CEO of Bear Stearns Securities Corp. and joined JP Morgan when it took over Bear Stearns in March 2008. Michael remains active at JP Morgan, focusing on hedge fund and other investment manager clients. In 2014 he was named by Crain's as one of 200 "Most Connected New Yorkers". He is active in a host of charitable and community activities. He is Senior Vice Chairman of the Board of Trustees of Mount Sinai Medical Center, a trustee and the former chairman of the Queens College Foundation, a member of the City University Business Leaders Council, and a member of the UJA Wall Street Strategic Council, in addition to many other organizations.
Michael and Cheryl are active and enthusiastic participants in Guild Hall events, often opening their home and gardens to host fundraising cocktail parties and dinners. Cheryl was very involved in the recently complete extensive renovation of Guild Hall, recognized in the naming of Minikes Gardens at Guild Hall.