Sunny Days: Family Celebration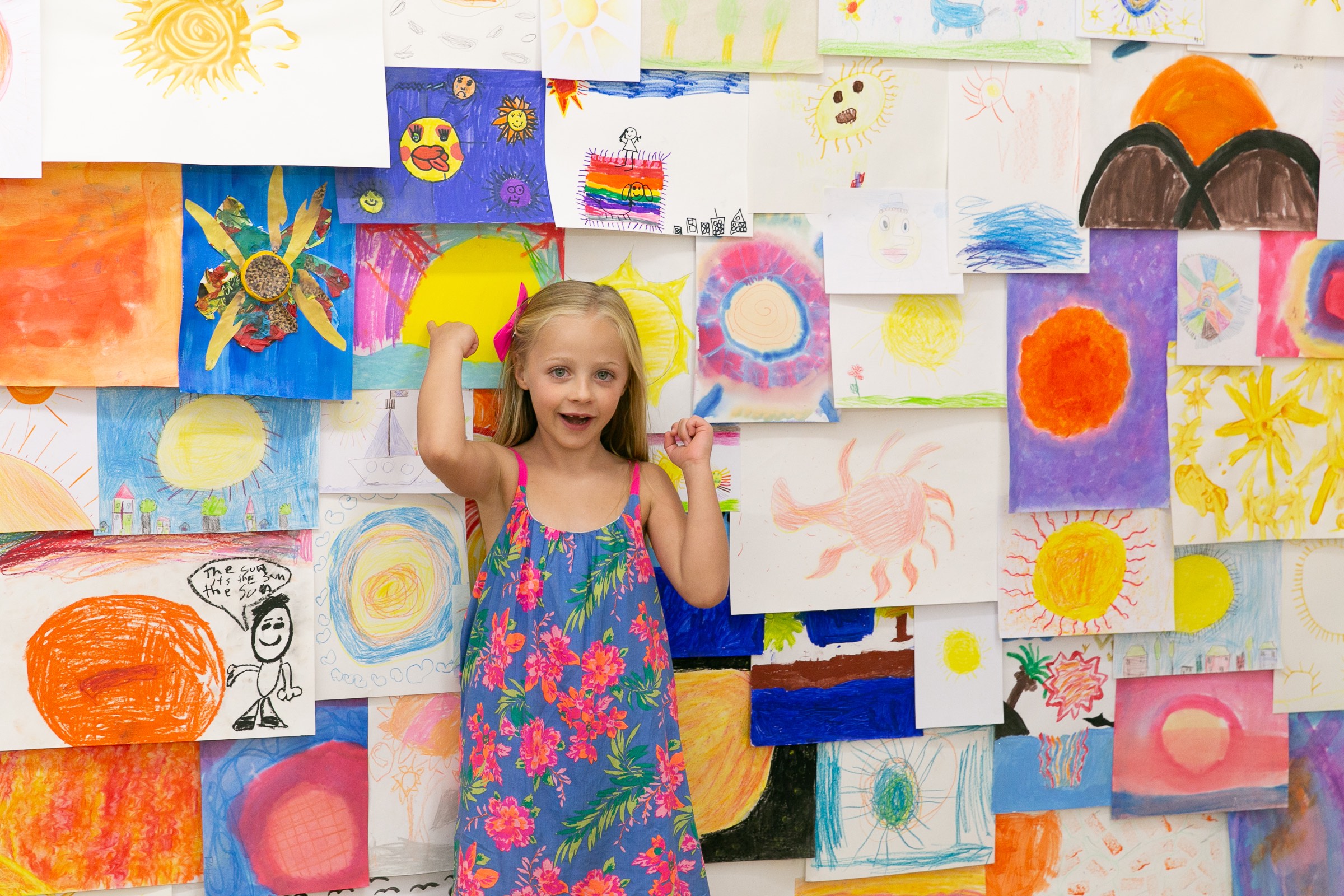 Overview
Join us for a sun filled afternoon of workshops, performances, and gallery tours as we celebrate our exhibit ugo rondinone: sunny days!
In addition to workshops led by local artists and performances by student ensembles, we will be joined by the artist himself, Ugo Rondinone, to celebrate and congratulate the over 300 students whose artwork is displayed in the exhibit.
1–3pm: Workshop; Create a Sun Sculpture / Taller; crea una escultura del sol
1–3pm: Workshop; Create a Sun Drawing / Taller; haz un dibujo del sol
1–3pm: Sun Observation with The Montauk Observatory / Observa el sol con Montauk Observatory
1–3pm: Performances by Student Ensembles / Actuaciones estudiantiles
1:15pm: Bi-Lingual Gallery Tour/Visita bilingüe en la galeriá
2pm: Meet the Artist Ugo Rondinone / Conoce al Artista; Ugo Rondinone
With free treats from Mary's Marvelous
Event Sponsors
All Museum Programming supported in part by The Melville Straus Family Endowment, The Michael Lynne Museum Endowment, Vital Projects Fund, Hess Philanthropic Fund, Crozier Fine Arts, The Lorenzo and Mary Woodhouse Trust, and public funds provided by New York State Council on the Arts with the support of Governor Andrew M. Cuomo and the New York State Legislature, and Suffolk County. Free admission is generously funded by BNB Bank and Landscape Details. Lead Sponsors: Dorothy Lichtenstein, Fern and Lenard Tessler, and public funds from the Swiss Arts Council Pro Helvetia.
Sponsors: Ziel and Helene Feldman
Co-Sponsors: Bloomberg Philanthropies, and Ophelia and Bill Rudin
Special thanks to Gladstone Gallery All Education Programming supported by The Patti Kenner Arts Education Fellowship, with additional funding by an anonymous donor, Kate W. Cassidy Foundation, Lewis B. and Dorothy Cullman Endowment Fund, and The Melville Straus Family Endowment.
Become a Sponsor