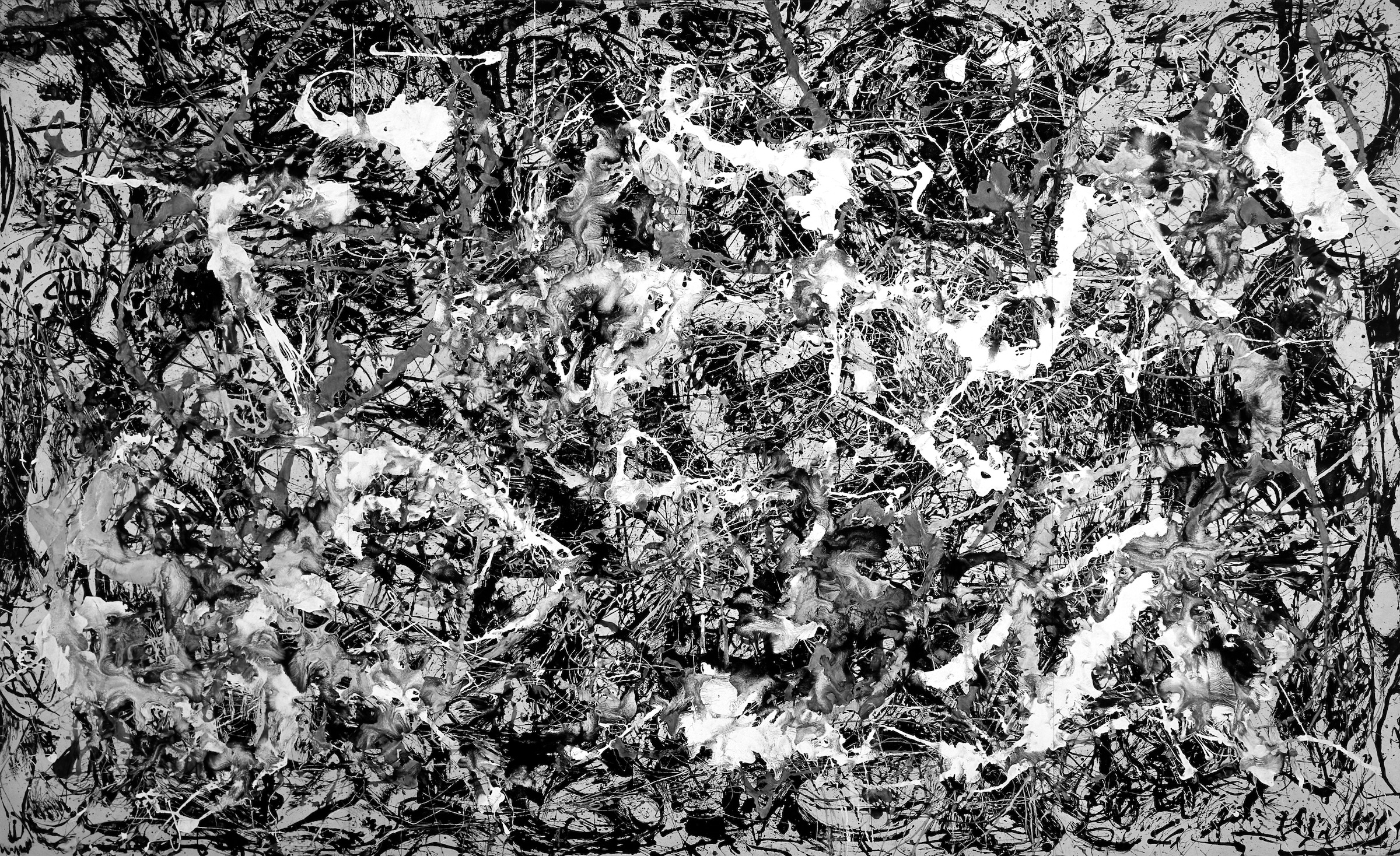 Overview
SPONSORED BY BULGARI
To celebrate 90 years of artistic excellence in our Museum, Guild Hall proudly presents Robert Longo: A History of the Present, a critical investigation into the span of American history bookended by Abstract Expressionism and the current moment in which we live. Taking over the entire Museum, Longo juxtaposes America's past with its present through 17 monumental, highly labor-intensive charcoal drawings that act as mirrors into history. We are thrilled to present this exhibition and honor Robert Longo at our highly anticipated and glamorous Summer Gala in East Hampton.
The health and safety of Guild Hall patrons is of utmost importance to us. As such, we will be following current CDC recommendations and asking gala attendees to show proof of full vaccination or a negative test within 72 hours of the event upon arrival. Proof can also be emailed in advance to events@guilldhall.org.
Masks will be required indoors for the exhibition preview at Guild Hall and will be provided at check-in.
5:00-6:30pm Exclusive preview of Robert Longo: A History of the Present at Guild Hall 
6:30-7:30pm Cocktails at private East Hampton location 
7:30pm Dinner, Program, Music
9-11pm DJ set by MICK
Host Committee
Sophie Chahinian
Ethan Hawke
Bill T. Jones
Shirin Neshat
Keanu Reeves
Mark Ronson
Nicole Salmasi
Cindy Sherman
CO-CHAIRS
Gary Adamek, Hilaria & Alec Baldwin, Taylor Barton & G.E. Smith, Christine Berry, Mary Jane & Charles Brock, Chubb Insurance, Marty & Michele Cohen, Bonnie Comley & Stewart Lane, Florence & Richard Fabricant, Eric Gioia, Cornelia & Ralph Heins, Kim Heirston, Barbara Hoffman, Bruce Horten, Bryan Hunt & Lucy Winton, Samuel D. Isaly, Susan Jacobson, Laurie Lambrecht, Barbara & Richard S. Lane, Linda Lindenbaum, Jeffrey & NancyJane Loewy, Robert Longo, Ninah Lynne, Sondra & David S. Mack, Linda Macklowe, Peter Marino, Susan & Morris Mark, Kate McDonough & Ed Berman, Beth McNeill-Muhs & Jeff Muhs, Galia Meiri-Stawski & Axel Stawski, Stephen Meringoff, Cheryl & Michael Minikes, Donald & Amanda Mullen, Alice K. Netter, Olive Numeroff, Susan Numeroff, Pamela & Edward Pantzer, Tripoli Patterson, Phillips Auctioneers, Kathy Rayner, Janelle Reiring, Tom Roush & LaVon Kellner, Will Ryan, Sheri Sandler, Lisa Schultz, Renée & Richard Steinberg, Leila Maw Straus, Stephanie Todd, Susan Vecsey, Edwina von Gal, Jane Wesman & Don Savelson, Pauline Willis, Peter M. Wolf, Kenneth L. Wyse, Neda Young, Yung Jake
Click HERE to view the Gala Journal.
Gala Sponsored by BVLGARI


Supporting Sponsor:

Media Partner:

Robert Longo

Robert Longo (b. 1953) is a New York-based artist, filmmaker, and musician. After attending Buffalo State University New York, he moved to New York City in 1977. That same year, he showed in Pictures curated by Douglas Crimp, the first exhibition to contextualize a young group of artists who were turning away from Minimalism and Conceptualism and instead towards image-making, inspired by newspapers, advertisements, film, and television. Longo became known as a leading protagonist of the "Pictures Generation," working across drawing, photography, painting, sculpture, performance, and film.

His work is represented in numerous major museums and private collections all over the world, including the collections of the Museum of Modern Art, the Guggenheim Museum, and the Whitney Museum of American Art, in New York; The Broad Collection, the Los Angeles County Museum of Art, and the Museum of Contemporary Art in Los Angeles; the Art Institute of Chicago; the Centre Georges Pompidou in Paris; and the Albertina in Vienna. Robert Longo lives and works in New York and is represented by Metro Pictures, NYC and Galerie Thaddaeus Ropac, London, Paris, Salzburg.

Mick Batyske

Mick Batyske (p/k/a/ MICK) is an internationally-recognized deejay, entrepreneur, and speaker. Mick has deejayed for pop culture's biggest names and brands, including Instagram, LeBron James, Miguel, Prince and Spotify. He speaks at events and universities around the world, and invests in culture-infused startups via his new endeavor, The Xavier Co. Mick's most important role is father to the coolest 5-year-old on the planet: Myles. Fun fact: Mick and Myles' first book "D Is For DJ" is available now.
Event Sponsors
Gala Sponsor: Bulgari Supporting Sponsor: Bentley Meeker Media Partner: Hamptons Magazine ROBERT LONGO: A HISTORY OF THE PRESENT
Principal Sponsor: Lucio and Joan Noto 
Lead Sponsors: Susan and Olive Numeroff in memory of Marvin Numeroff, Fern and Lenard Tessler, Alison and Donald Weiss, and public funding provided by Suffolk County 
Co-Lead Sponsors: Bloomberg Philanthropies, Jacqueline Brody, Robert Lehman Foundation, Metro Pictures, Elin and Michael Nierenberg,

 

Dayna and Steve Novenstein, and Pace Gallery 
Additional support: Shari and Jeff Aronson, Carol and Arthur Goldberg, Agnes Gund, and Deborah and David Roberts 
Become a Sponsor