Saturday Family Workshop
Micro-plastic Collages with Erica Cirino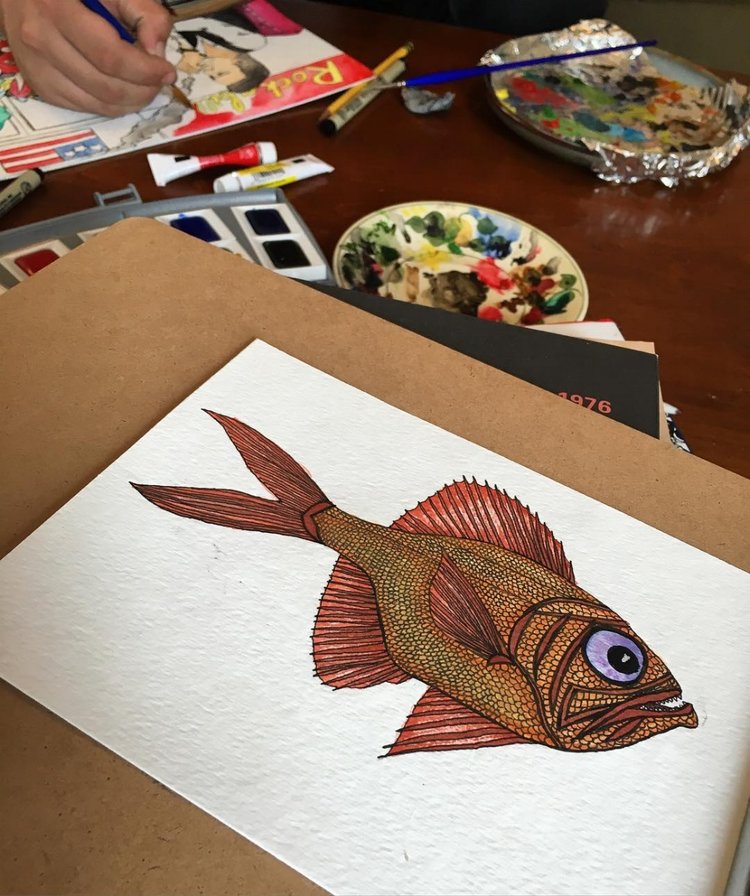 Overview
Guild Hall's Saturday Family workshops are the perfect way for families to take part in shared learning and creativity. Each session allows families, ages 4+, to explore and reflect on the works exhibited in Guild Hall's Museum as they create unique works of their own.
From building driftwood ships to painting imaginative watercolor landscapes, each Saturday Family Workshop provides a new viewpoint and level of engagement to the current exhibition, Alexis Rockman: Shipwrecks. Workshops are led by a rotating team of locally based educators and artists, embracing the diversity and artist colony of the Hamptons.
A single registration is for families of no more than four people.
SCHEDULE
Saturday, June 12: Micro-plastic Collages with Erica Cirino
Saturday, June 19: Ocean Friendly Gardens with Surfrider Long Island
Saturday, June 26: Deep Sea Creatures with Anna Healy
Saturday, July 3: Woodworking with Grain Surfboards and Stick + Stone
Saturday, July 10: Captain's Log Books with East Hampton Marine Museum
Erica Cirino

Erica Cirino is a science writer and artist exploring the intersection of the human and nonhuman worlds. Her widely published photojournalistic works depict the numerous ways people connect to nature—wild creatures in particular—and shape planet Earth. In her recent book, Thicker Than Water: The Quest for Solutions to the Plastic Crisis (forthcoming, October 2021) Erica documents plastic across ecosystems and elements, the numerous and insidious ways plastic and its industries are harming communities of color, and strategies that work to prevent plastic from causing further devastation to our planet and its inhabitants. She lives with her rescued street dog, Sabi, on and between two shores, Long Island and Connecticut.
Event Sponsors
Education Programming supported by The Patti Kenner Arts Education Fellowship, Lucy and Steven Cookson, The Hearthland Foundation, the Helen Frankenthaler Foundation, Milton and Sally Avery Arts Foundation, and funding from the Lewis B. and Dorothy Cullman Endowment Fund, and The Melville Straus Family Endowment
Become a Sponsor