Robert Longo Documentary film by The Artist Profile Archive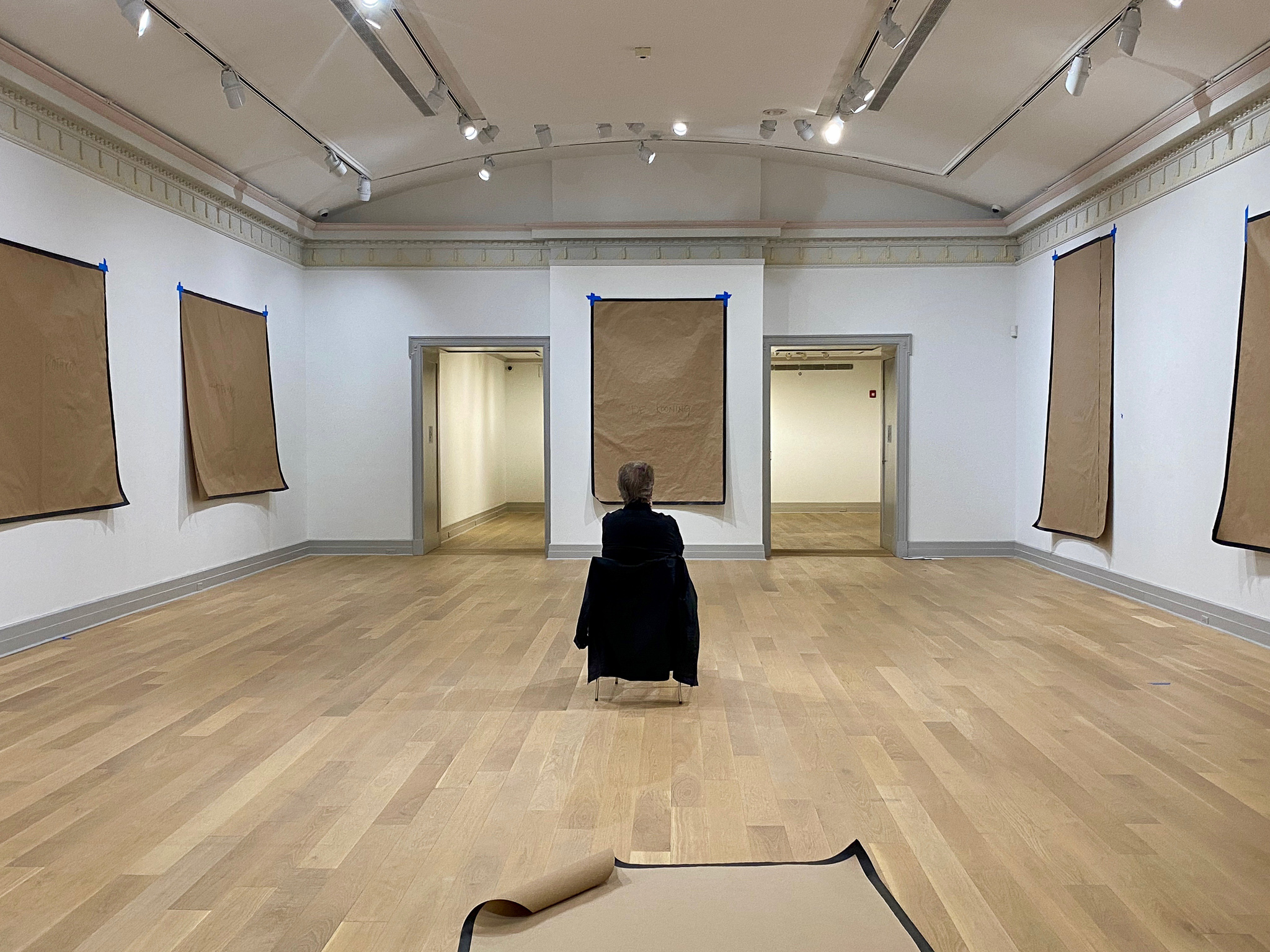 Overview
A documentary film featuring Robert Longo, discussing A History of the Present Guild Hall exhibition, produced by The Artist Profile Archive. Followed by Q&A with the artist Robert Longo, Filmmaker Sophie Chahinian, and moderated by Christina Mossaides Strassfield, Museum Director/Chief Curator.
Film run time: 35 minutes followed by 30 minute Q&A
Robert Longo

Robert Longo (b. 1953) is a New York-based artist, filmmaker, and musician. After attending Buffalo State University New York, he moved to New York City in 1977. That same year, he showed in Pictures curated by Douglas Crimp, the first exhibition to contextualize a young group of artists who were turning away from Minimalism and Conceptualism and instead towards image-making, inspired by newspapers, advertisements, film, and television. Longo became known as a leading protagonist of the "Pictures Generation," working across drawing, photography, painting, sculpture, performance, and film.

His work is represented in numerous major museums and private collections all over the world, including the collections of the Museum of Modern Art, the Guggenheim Museum, and the Whitney Museum of American Art, in New York; The Broad Collection, the Los Angeles County Museum of Art, and the Museum of Contemporary Art in Los Angeles; the Art Institute of Chicago; the Centre Georges Pompidou in Paris; and the Albertina in Vienna. Robert Longo lives and works in New York and is represented by Metro Pictures, NYC and Galerie Thaddaeus Ropac, London, Paris, Salzburg.
Event Sponsors
Principal Sponsor: Lucio and Joan Noto 
Lead Sponsors: Susan and Olive Numeroff in memory of Marvin Numeroff, Fern and Lenard Tessler, Alison and Donald Weiss, and public funding provided by Suffolk County 
Co-Lead Sponsors: Bloomberg Philanthropies, Jacqueline Brody, Robert Lehman Foundation, Metro Pictures, Elin and Michael Nierenberg,

 

Dayna and Steve Novenstein, and Pace Gallery 
Additional support: Shari and Jeff Aronson, Carol and Arthur Goldberg, Agnes Gund, and Deborah and David Roberts  Guild Hall's museum programs are made possible by the New York State Council on the Arts with the support of Governor Andrew M. Cuomo and the New York State Legislature, the Helen Frankenthaler Foundation, an anonymous donor, Peggy J. Amster, Crozier Fine Arts, and funding from The Michael Lynne Museum Endowment, and The Melville Straus Family Endowment.
Become a Sponsor