Student Art Festival: Made by Water
Opening Reception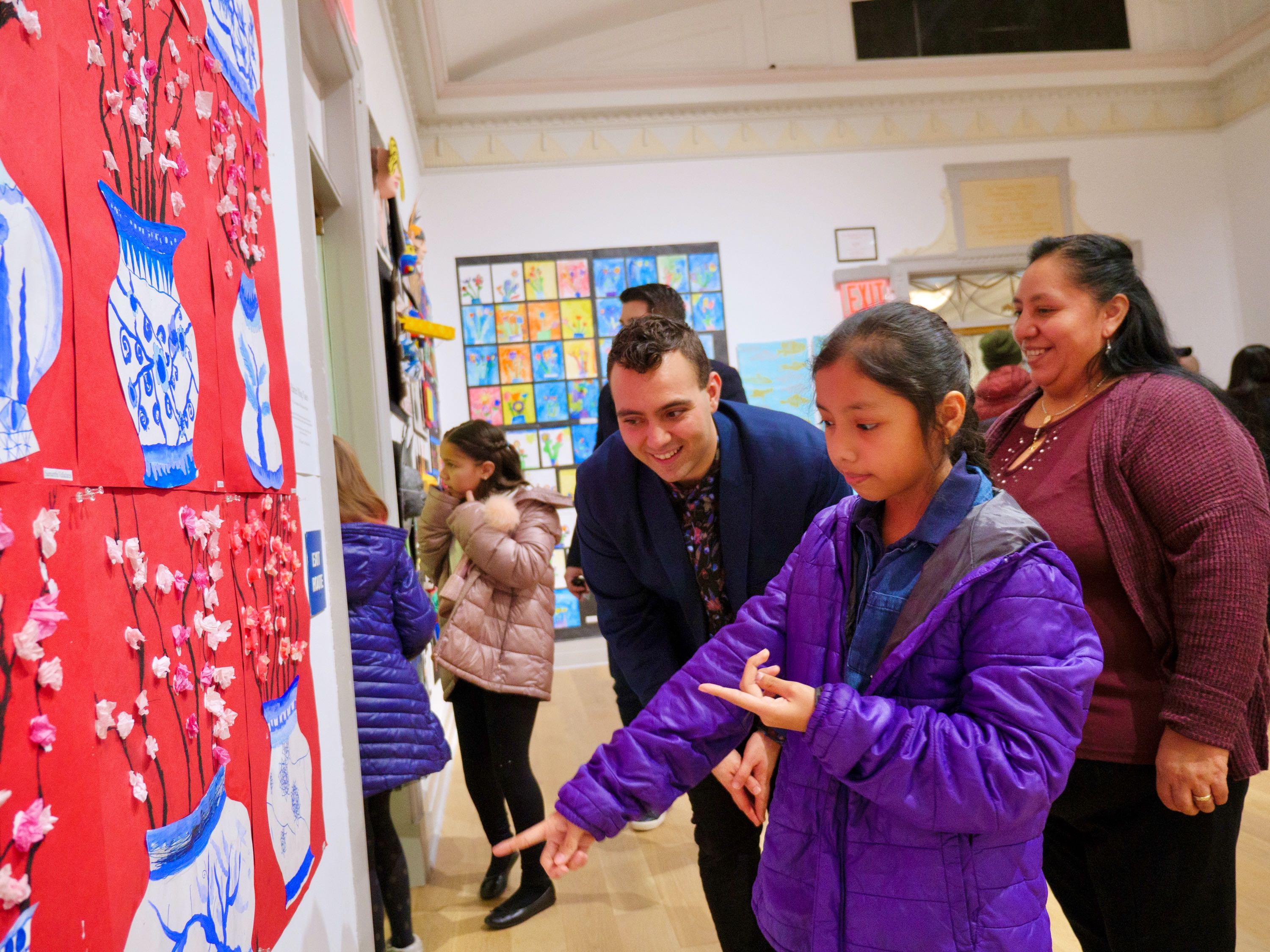 Overview
Join us for an afternoon of workshops and performances as we celebrate the incredible talents and imaginations of our local students in this year's Student Art Festival: Made by Water.
2–3:15pm: Workshop led by artist, Kym Fulmer
2–3:15pm: Exhibit Open for Viewing/Self-Guided Tours
3:15–4pm: Performances and Film Screenings by local school and community ensembles in our John Drew Theater. 
Kym Fulmer

Living and working in East Hampton for nearly a decade, Kym Fulmer is an artist whose work is inspired by our coastal environment.  Kym mainly employs methods of printmaking.  She enjoys the quality of line, the richness of the inks, and the element of surprise involved in printmaking that often brings her unplanned results.  The fluid line of a screen print becomes a rolling wave in a seascape.  The rough edge of a woodcut becomes a crab shell. 

Originally from San Diego, Kym spent some time in NYC before discovering the east end of Long Island.  She holds a BA in Visual Art from UC San Diego and an MFA from Long Island University.  Kym stays connected to the community through teaching. She has taught printmaking and other art mediums at the Golden Eagle, Springs School, and Applied Arts of Amagansett.  She has exhibited her work locally and abroad.
Event Sponsors
Lead Sponsor: BNB Bank All Museum Programming supported in part by The Melville Straus Family Endowment, The Michael Lynne Museum Endowment, Vital Projects Fund, Hess Philanthropic Fund, Crozier Fine Arts, The Lorenzo and Mary Woodhouse Trust, and public funds provided by New York State Council on the Arts with the support of Governor Andrew M. Cuomo and the New York State Legislature, and Suffolk County. Free admission is generously funded by BNB Bank and Landscape Details. All Education Programming supported by The Patti Kenner Arts Education Fellowship, with additional funding by an anonymous donor, Kate W. Cassidy Foundation, Lewis B. and Dorothy Cullman Endowment Fund, and The Melville Straus Family Endowment.
Become a Sponsor