Lindsay Morris
A Small Taste of Freedom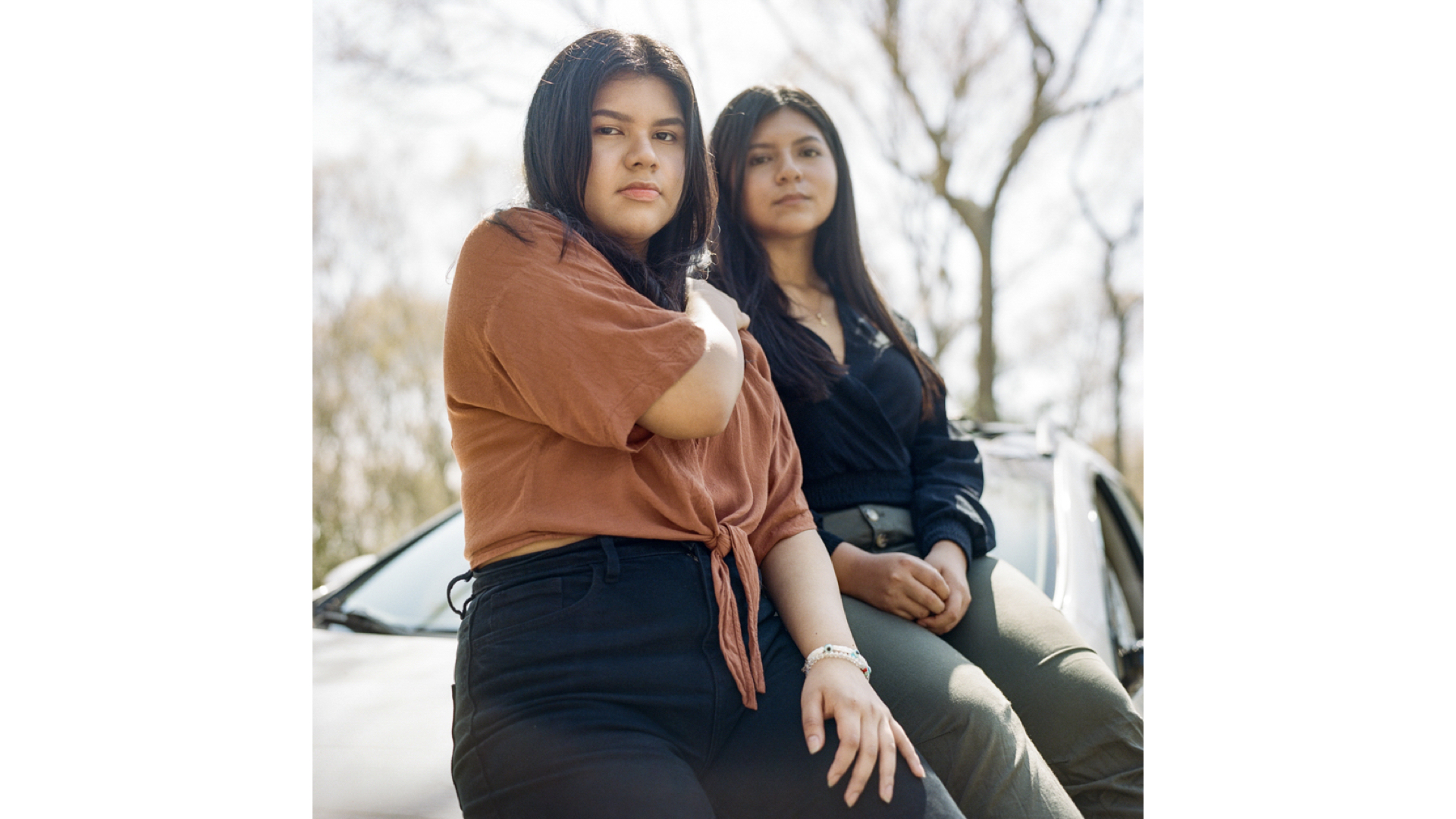 Overview
A Small Taste of Freedom is an exhibition by the photographer Lindsay Morris which resulted from a collaboration between Morris and the Guild Hall Teen Arts Council (GHTAC) during the COVID-19 pandemic. Composed of portraits and audio interviews of GHTAC members living under New York State's "stay at home" order, the exhibition captures the everyday happenings, coping mechanisms, and escape modes of area teens living through this historic moment.
Morris' series is a true reflection of the challenge teenagers faced as their final months of school, graduation, prom, and other rites of passage slipped away. The project began as a portrait series of high school seniors in their cars, recording the expressions and body language of young people on the cusp of adulthood, with the automobile representing a quest for autonomy and freedom. As spring began and the reality of the pandemic set-in, the adventurous and hopeful narrative of these young people changed.
A simply stated question was posed to Guild Hall's Teen Arts Council members: How is Covid-19 affecting you? Their answers regarding family hardships, concerns about academic success, fears regarding our global community, and free-floating anxiety are embedded in the visual and audio material exhibited, but even without accompanying interviews, the facial expressions in these portraits tell a story of loss and uncertainty. 
The car no longer represents a getaway toward an exciting future, but rather a means to escape from stressful and even claustrophobic home lives. In some scenarios, if the weather cooperates, the vehicle takes teens to much-needed, albeit socially distanced, tailgate meet-ups. This new framing of the automobile (or other mode of transportation like bikes and skateboards) as an escape rather than a leap into the future, tells a different story. 
Lindsay Morris: A Small Taste of Freedom is on view during regular museum hours, and is the first exhibition in the newly renovated Guild Hall Lounge. To experience the audio portion of this exhibit, patrons must bring their own mobile device with ability to scan a QR code, and a pair of headphones.  
The teens pictured are members of the Guild Hall Teen Arts Council (TAC). All portraits are shot by Lindsay Morris with Kodak Portra film. All audio recorded and edited by the individual TAC Member with readily available devices.  
Curators
Casey Dalene, Curatorial Assistant & Lewis B. Cullman Associate for Museum Education
Anthony Madonna, The Patti Kenner Fellow in Arts Education 
Lindsay Morris

Lindsay Morris resides on the East End of Long Island with her husband and two sons. She is a freelance photographer and photo editor of Edible Magazine. In her latest project she is getting acquainted with her immediate neighbors. 

Lindsay's work has been featured on BBC World News and published in New York Magazine, TIME, The New York Times Magazine, Scientific American, GEO, Marie Claire, Elle and Vanity Fair. 

Recent exhibitions include ICP, #ICPConcerned Responses to the Covid-19 Pandemic, The Newport Art Museum, RI, The Parrish Art Museum, NY, the Hamburg Triennial, Germany, Fotofest, Houston, Photoville Brooklyn, Catherine Edelman Gallery, Chicago, solo exhibitions at Clamp Art, NY, Rayko Photo Center, San Francisco and the Center for Fine Art Photography, Fort Collins, CO. 

Morris is a producer of the 2016 BBC commissioned documentary, My Transgender Summer Camp and has published her first monograph with Kehrer Verlag, You Are You, documenting a summer camp for gender-creative children and their families. 

Lindsay began her studies at the School of the Art Institute of Chicago and holds a BFA from the University of Michigan School of Art. 
Event Sponsors
Education Programming supported by The Patti Kenner Arts Education Fellowship, Lucy and Steven Cookson, and The Wunderkinder Foundation, with additional funding by Kate W. Cassidy Foundation, Lewis B. and Dorothy Cullman Endowment Fund, Milton and Sally Avery Arts Foundation, and The Melville Straus Family Endowment. The Guild Hall Teen Arts Council sponsored by an anonymous donor, Clifford Ross and Nicolette Donen, with additional support from Linda Lindenbaum.  This project and installation is supported in part by the National Endowment for the Arts and VJS Studio. All Museum Programming supported in part by The Melville Straus Family Endowment, The Michael Lynne Museum Endowment, Crozier Fine Arts, The Lorenzo and Mary Woodhouse Trust, an anonymous donor, and public funds provided by New York State Council on the Arts with the support of Governor Andrew M. Cuomo and the New York State Legislature. Free admission is generously funded by BNB Bank and Landscape Details.
Become a Sponsor