LEIBER'S LEGACY: A Teen Fashion Show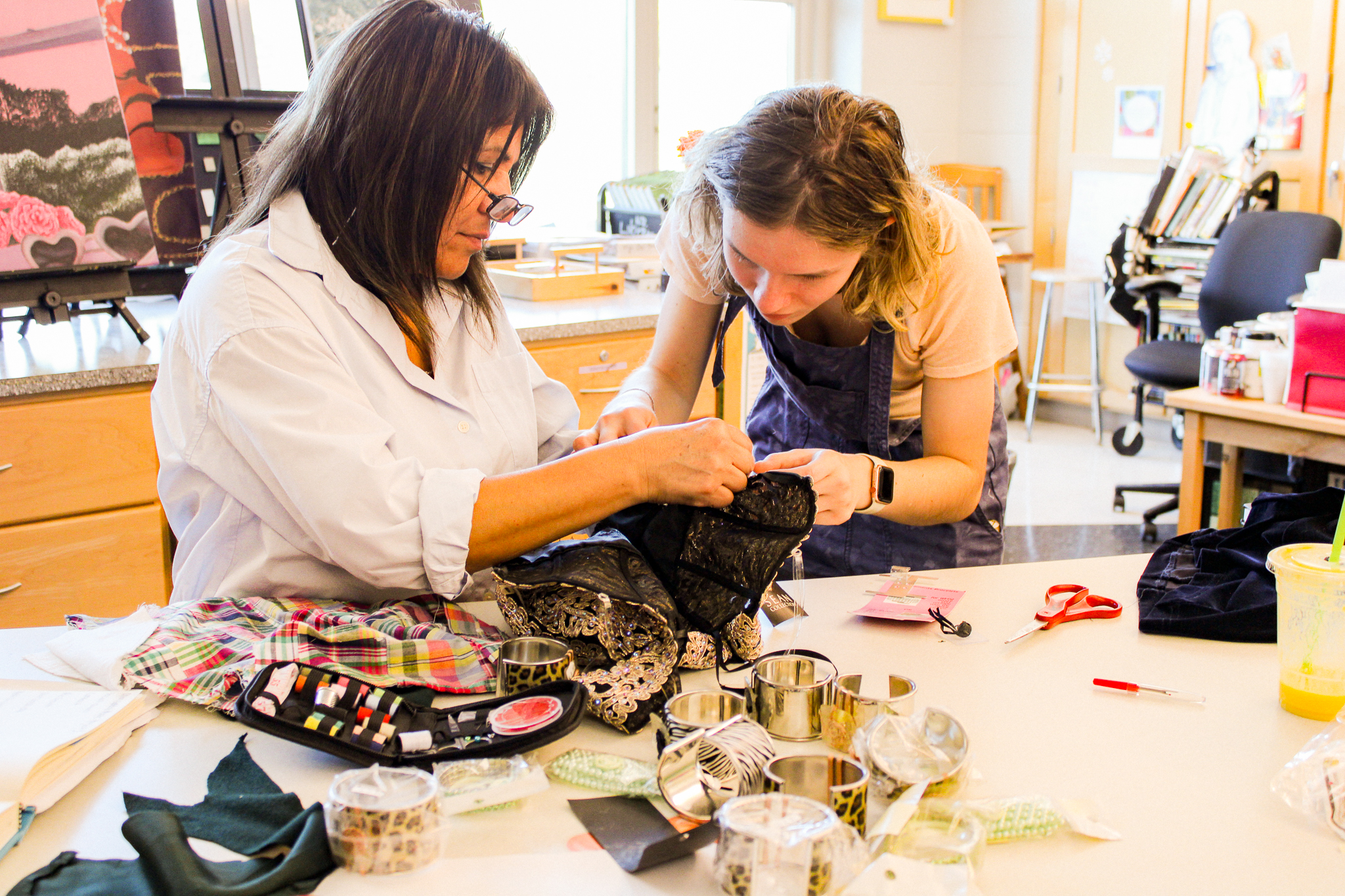 Overview
Join us at The Leiber Collection for Guild Hall Teen Arts Council's inaugural fashion show, Leiber's Legacy.
Inspired by the Judith Leiber Collection and in partnership with the Ladies Village Improvement Society, the Guild Hall Teen Arts Council has designed and curated a line of repurposed fashion. The evening will begin with a runway show hosted by stylist, dancer, and drag performer, Danny Ximo, where each Guild Hall Teen Arts Council member will walk the runway in their very own design, and conclude with a reception in The Leiber Collection's Garden.
Audiences are encouraged to bring their own chairs, blankets, etc., and to arrive early to explore The Leiber Collection.
---
ABOUT GUILD HALL TEEN ARTS COUNCIL
The Guild Hall Teen Arts Council (GHTAC) is the region's first paid teen arts program. As employees of Guild Hall, GHTAC members work to curate public programming, advance their creativity, increase Guild Hall's outreach to local teens, and learn through collaboration with Guild Hall staff.
Click HERE for more info.
ABOUT THE LEIBER COLLECTION
The Leiber Collection is a beautiful jewel of a museum surrounded by a sublime sculpture garden located on Long Island in the East Hampton hamlet of Springs. Created as a nexus of Art, Fashion and Culture by its founders, famed Artful Handbag Designer Judith Leiber and celebrated Modernist Artist Gerson Leiber, it is a rare treat located in The Springs. leibermuseum.org
ABOUT THE LADIES VILLAGE IMPROVEMENT SOCIETY
Since their founding in 1895, the Ladies' Village Improvement Society has been dedicated to keeping East Hampton one of the most beautiful villages in America. They maintain our wonderful trees and greens, provide scholarships to local high school students, preserve local landmarks, and host community events and programs for all ages, including their annual summer fair, Halloween and holiday open houses, Easter egg hunt, visits with seniors, and so much more. Community outreach is vital to the LVIS mission, and their partnerships with local schools and not-for profit organizations continue to expand. For nearly 70 years, the LVIS has awarded college scholarships to East Hampton High School seniors and adult women seeking a college degree to enhance their long-term career prospects. This year they awarded over $190,000 in scholarship monies to 24 students and 2 adult women. 
lvis.org
Event Sponsors
MEDIA PARTNER: James Lane Post

The Guild Hall Teen Arts Council is sponsored by the Meringoff Family Foundation, Clifford Ross and Nicolette Donen, and Julie Raynor Gross, with additional support from Dime Community Bank.

Guild Hall's Learning + New Works programs are made possible by the New York State Council on the Arts with the support of the Office of the Governor and the New York State Legislature. Additional major support comes from The Patti Kenner Arts Education Fellowship, the Lewis B. and Dorothy Cullman Endowment Fund, and The Melville Straus Family Endowment.
Become a Sponsor