KidFEST
Goat on a Boat presents The Marzipan Bunny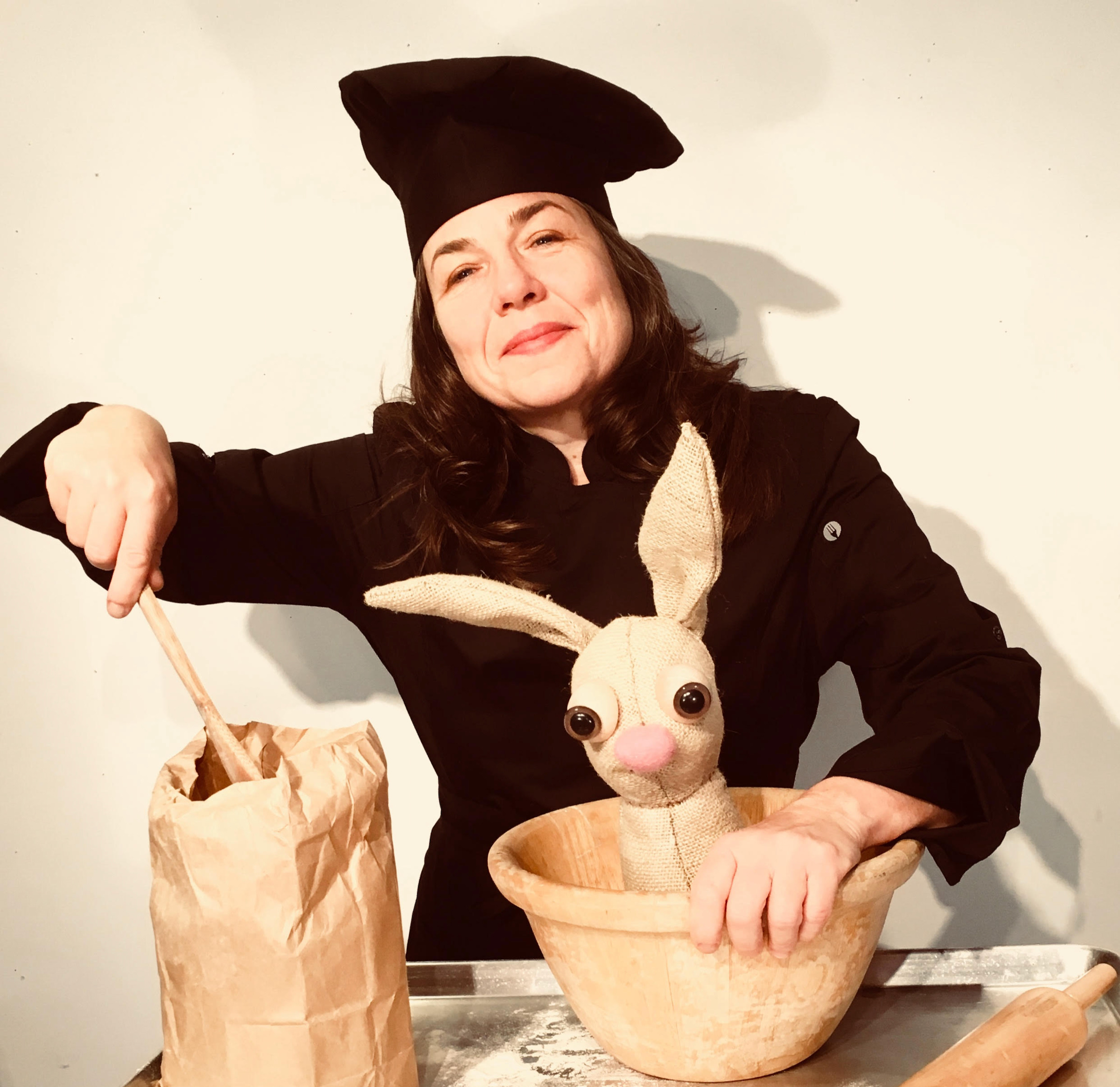 Overview
The Marzipan Bunny cannot wait to be the featured guest at the party, but Cake has other big ideas. Join this cartful of tasty treats as they explore the big world around them to find the power of inner strength and compromise.
---
For KidFEST, ALL guests over the age of 2 years are required to wear face coverings both indoors and outside, regardless of vaccination status. While children under the age of 12 are unable to be vaccinated, we ask adults to model the behavior that is expected of children. Your patience and understanding is appreciated in keeping our community's children safe.
Click HERE for full COVID-19 information to review prior to your visit.
Liz Joyce

Liz Joyce is an accomplished puppeteer who writes, creates and performs a growing repertoire of works for young audiences and their adults. Subjects include her twists on traditional fairy tales, folktales, educational shows and original creations. Liz believes that puppetry is the gateway to theater and that this art form breathes beauty and life into storytelling.

Trained as a fine artist, Liz also was certified in Art Education K-12. In the early stages of her career, Liz worked with and apprenticed with Terry Snyder, a master puppeteer from Richmond, Virginia. Her artistic approach to puppetry has also been influenced by European puppetry traditions and the eccentric energy of New York's downtown performance artists. She honed her carving skills working with traditional puppet carvers in Prague, Czech Republic, and often collaborates with other puppeteers in the international puppet community. Liz's puppet operetta, Sing a Song of Sixpence was awarded an UNIMA Citation, the highest award in American puppetry. Since 2001,  Liz has hosted many talented puppeteers at Goat on a Boat Puppet Theatre in Sag Harbor, NY where she is founder and artistic director.  She recently served on the Board of Directors for the Jim Henson Foundation and currently serves on the Puppetry Guild of Greater New York's Board of Directors.

Liz Joyce has performed at Ballard Institute and Museum of Puppetry, Symphony Space, Madison Square Park Kids, Snug Harbor Cultural Center, La Mama etc., PS 122, Theatre for the New City, HERE Performing Arts Center, Los Kabayitos Puppet Theater, Puppet Showplace Theatre, Children's Museum of Manhattan, Brooklyn Children's Museum, Children's Museum of Long Island, Arts at St. Ann's,  Lenny Suib Puppet Playhouse at Asphalt Green, Southampton Cultural Center, Southampton Arts Center, Goat on a Boat @ Bay Street, Guild Hall of East Hampton, New York Department of Parks and Recreation, and many of New York City's Public Schools and Libraries. She has also appeared on All My Children, (ABC TV) as Liz the puppeteer. Festival performances include the Chicago International Puppet Theater Festival, Teatro Toc, the International Festival of Puppet Theatre in Prague, CZ, the Out of Hand Puppet Festival, the First Annual Hand Puppet Festival, the International Toy Theatre Festival in New York City, Richmond Children's Festival, Chicago International Puppetry Theater Festival, and Fin de Siecle New York a Nantes, France, and the Puppeteers of America National Festivals in St Paul Minnesota and University of Maryland.
Event Sponsors
Theater Programming supported in part by the Helen Frankenthaler Foundation, Barbara Slifka, The Schaffner Family Foundation, 

Straus Family Foundation,

 Brown Harris Stevens, Michael Balmuth, Blythe Danner, Lang Insurance, and funding from The Ellen and James S. Marcus Endowment for Musical Programming and The Melville Straus Family Endowment

  John Drew Backyard Theater
Special

thanks to Marty and Michele Cohen, Ben Krupinski Builder, Hollander Design, and Groundworks Landscaping
Become a Sponsor