Gallery Tour with Alexis Rockman & Andrea Grover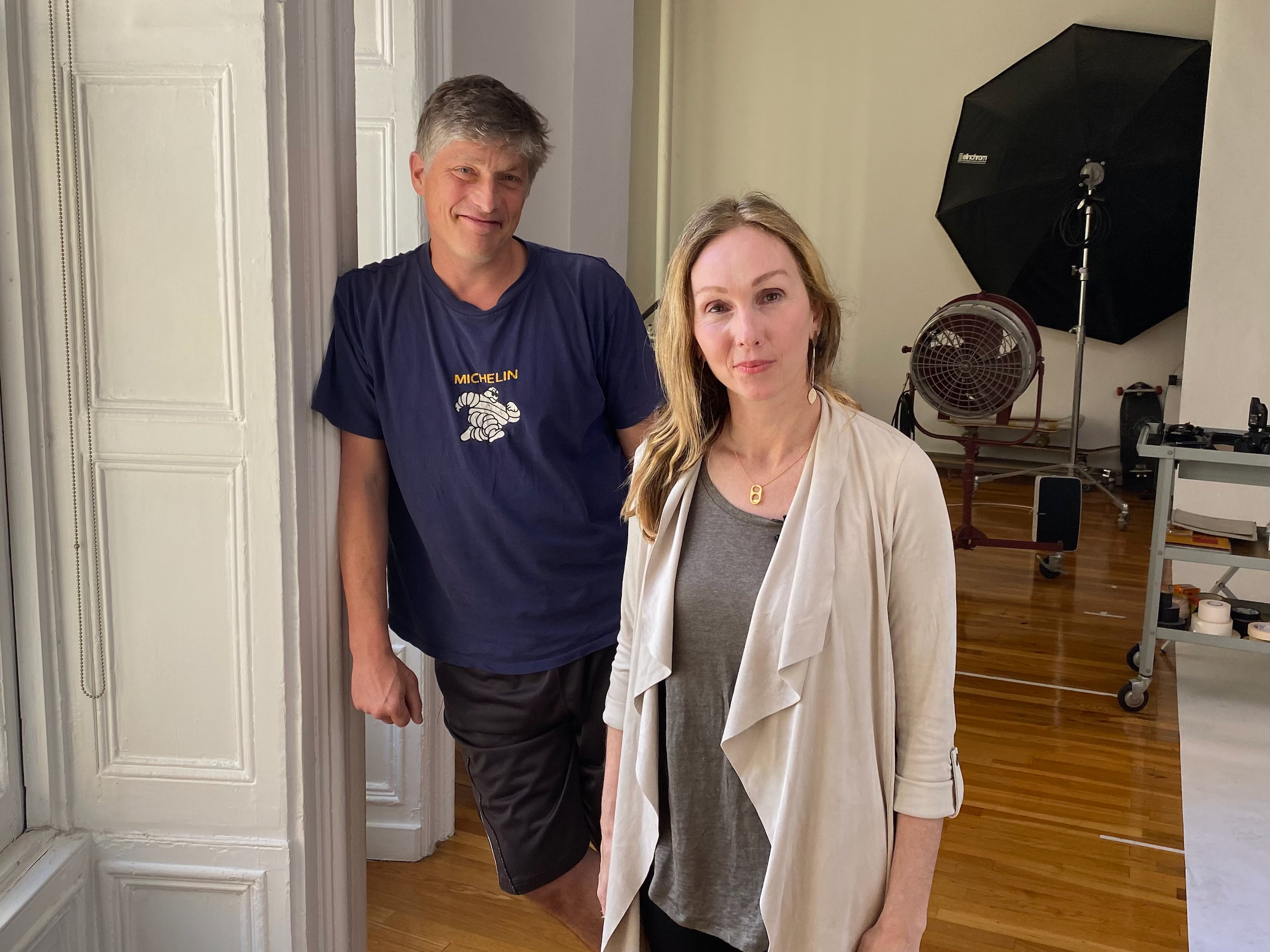 Overview
A gallery tour with the artist and the Curator Andrea Grover, Executive Director of Guild Hall.
---
Click HERE for full COVID-19 information to review prior to your visit.
Alexis Rockman

Born in 1962 in New York, where he lives and works, Alexis Rockman has depicted an uneasy vision of the collision between civilization and nature – often apocalyptic scenarios on a monumental scale – for over three decades. Notable solo museum exhibitions include Alexis Rockman: Manifest Destiny at the Brooklyn Museum (2004), which traveled to several institutions including the Wexner Center for the Arts (2004) and the Rhode Island School of Design (2005). In 2010, the Smithsonian American Art Museum organized Alexis Rockman: A Fable for Tomorrow, a major touring survey of his paintings and works on paper. Concurrent with Rockman's 2013 exhibition at Sperone Westwater, the Drawing Center mounted Drawings from Life of Pi, featuring the artist's collaboration with Ang Lee on the award-winning film Life of Pi. His series of 76 New Mexico Field Drawings was included in Future Shock at SITE Santa Fe (2017-18). Alexis Rockman: The Great Lakes Cycle, a major touring exhibition of large-scale paintings and watercolors, as well as Field Drawings, of the Great Lakes was organized by the Grand Rapids Art Museum and opened in January of 2018. It is currently on view at the Haggerty Museum of Art at Marquette University until May 19th, 2019. Its tour to other institutions in the Great Lakes region includes the Museum of Contemporary Art, Cleveland; The Chicago Cultural Center; The Weisman Art Museum and the Flint Institute of Arts. Rockman's work is represented in the collections of the Baltimore Museum of Art; Brooklyn Museum; Grand Rapids Art Museum; Los Angeles County Museum of Art; Museum of Fine Arts, Boston; New Orleans Museum of Art; San Francisco Museum of Modern Art; Smithsonian American Art Museum; Solomon R. Guggenheim Museum; and Whitney Museum of American Art.

Andrea Grover

Andrea Grover is the Executive Director of Guild Hall, the cornerstone cultural institution of East Hampton, that combines a museum, theater, and education center. Guild Hall is presently undergoing a facility-wide capital improvements project to bring the 1930s-era building and grounds up to state-of-the-art performance and functionality. Grover has 25 years of experience in curatorial and nonprofit leadership with a focus on innovative and participatory arts programming. Most recently, she was the curator of the 2021 exhibition, Alexis Rockman Shipwrecks presented at Guild Hall, Peabody Essex Museum, Salem, MA, The Ackland Art Museum at UNC-Chapel Hill, NC, and Princeton University Art Museum, Princeton, NJ. Prior to joining Guild Hall in 2016, she was the Curator of Special Projects at the Parrish Art Museum, where she was awarded both a Tremaine Foundation and an AADA Curatorial Award for her exhibition, Radical Seafaring. At the Parrish, she established the extremely popular community-driven program PechaKucha Night Hamptons, and the exhibition series Parrish Road Show and Platform. Grover founded the nonprofit film center Aurora Picture Show, Houston, Texas, at age 27. With expertise in artists who work in scientific or technological spaces (art + science), she has served as a panelist or advisor for Pew Foundation for Arts & Heritage, Pulitzer Arts Foundation, Rauschenberg Foundation, and Bogliasco Foundation. She has taught interdisciplinary courses at the University of Houston, and Texas Southern University, and has been a guest speaker or juror at SXSW Interactive, Austin, Texas, and Ars Electronica, Linz, Austria, among many others. Grover has received fellowships from the Center for Curatorial Leadership, the Museum of Fine Arts, Houston, STUDIO for Creative Inquiry at Carnegie Mellon University, and the Warhol Foundation. She holds an MFA from the School of the Art Institute of Chicago, and a BFA from Syracuse University.
Event Sponsors
Lead Sponsor: Angela Westwater, Sperone Westwater
Co-Lead Sponsors: Robert Lehman Foundation, Fiona and Eric Rudin, and The James Dicke Family
Additional support: Philip Aarons and Shelley Fox Aarons, James E. Cottrell and Joseph F. Lovett, and Hall Art Foundation  Guild Hall's museum programs are made possible by the New York State Council on the Arts with the support of Governor Andrew M. Cuomo and the New York State Legislature, the Helen Frankenthaler Foundation, an anonymous donor, Peggy J. Amster, Crozier Fine Arts, and funding from The Michael Lynne Museum Endowment, and The Melville Straus Family Endowment.

Free admission is generously funded by

Dime

Community

Bank

and Landscape Details
Become a Sponsor